1 Corinthians 14:26-40: Worship
Judges 20-21, Psalm 91, Mark 8:22-30, 1 Corinthians 14:26-40
Paul is continuing to give instructions to the Corinthians regarding their worship. It is important to bear in mind the wider context to this teaching. That is, the Corinthian church was in considerable disorder – including flagrant gross sin, rebellion against apostolic authority, human jealousy and divisiveness that was gathering around leaders, and probably socio-economic class barriers being brought from the world into the church. So when we read this passage, we should compare it to Paul's teaching in 1 and 2 Timothy, and especially 1 Timothy 2-3. There Paul gives more what his ideal framework is in terms of gathered worship. Here, in Corinth, Paul is more trying to bring back from the brink. He's hoping to at least move them a little bit closer to what he wants, even if they won't yet get to where they should be.
The first principle is that God is not a God of confusion but of peace. This means that the ministry of the various gifted people in the congregation should be done in an orderly way. Worship itself should be with good order. In our contemporary world, there is a constant desire for informality, which is fine and good as far as it goes. We certainly don't want stiffness or starchiness in our worship. But we can take the desire for informality to the extreme, whereby we are against planning, preparation, forethought, or, in general, "order." But the worship of God is to be orderly, for the God we worship is a God of order. Think of his creation and the extraordinary fine-tuned order of the organisms that he created. There must be life in our worship – but life is not in opposition to order. When an organism loses its binding order, it dies. We need the life of the Spirit, but that Spirit is to be in the context of a worship that is well-planned and ordered. That is not to keep the Spirit and order in tension; no, for God is a God of order himself, and therefore a Spirit-filled service or worship will be orderly and have God's Word at its heart (for as Paul says in Ephesians 6, the sword of the Spirit is the Word of God).
The second principle is related to the role of women. Here, very controversially, Paul says that that "women should keep silent in the churches." But such an admonition needs, again, to be interpreted in context. Just a few chapters earlier, Paul has indicated that women pray and prophesy in church (1 Corinthians 11:5). That means, of course, that Paul expects that women will utter words in church – for you cannot pray (unless you are praying in your own head) and certainly cannot prophesy if you do not utter words. So Paul does not mean a blanket ban on women speaking. What does he mean? In context, Paul is talking about the judgment of teaching as to whether it is sound or not. In general terms, in the thinking of the apostle from his other writings, we know that he appointed elders for this task of watching over the life and doctrine of the churches. We also know from 1 Timothy 2-3, interpreted by its own merits, that Paul only allowed qualified males to serve as elders or overseers. What Paul seems, then, to be referring to is the restriction from women functioning in the role of an elder as assessing the doctrine of visiting preachers or prophets. Not all men can be elders either. But – for reasons beyond this blog, but which I have articulated in other places – 1 Timothy 2-3 teaches that only qualified males may be elders or overseers.
The third principle relates to the apostolic authority as we now have canonized in the New Testament, the Bible, of God's Word. Paul is clear that "the things I am writing to you are a command of the Lord." That means that our approach to worship is not simply to do whatever we want or what seems expedient or what is traditional or what is the latest fad; our approach to worship is to do what the Bible says we are to do. Clearly, the Bible does not address every matter. But there are important biblical principles – one here being articulated: that God is a God of order, and therefore our worship is to be orderly – which we are not at liberty to violate. It is not only true that God wants us to worship; it is also true that he wants us to worship him as he commands that he be worshiped. Ultimately, as Jesus taught, to worship him in Spirit and in truth.
ABOUT THE AUTHOR
Josh Moody (Ph.D., University of Cambridge) is the senior pastor of College Church in Wheaton, IL., president and founder of God Centered Life Ministries, and author of several books including How the Bible Can Change Your Life and John 1-12 For You.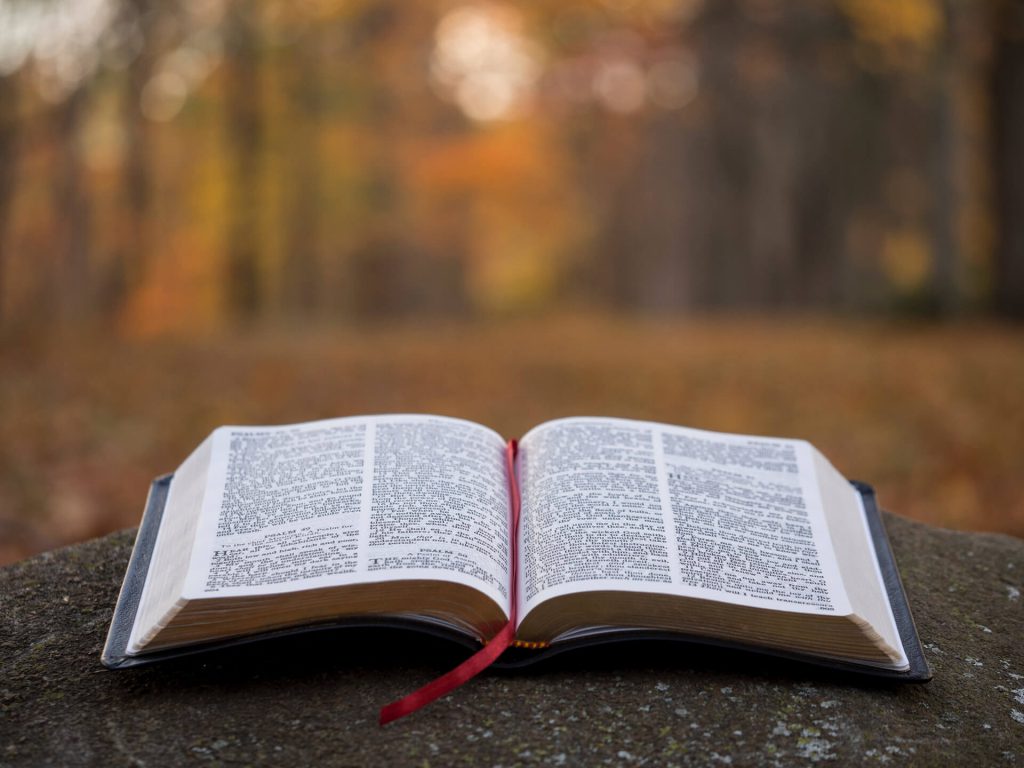 WANT MORE?

To receive God Centered Life devotionals directly in your inbox, as well as other resources, enter your email address in the form at the bottom of this page and click "subscribe."