1 John 2:1-11: Love and Obedience
Ezekiel 24-26, Job 9:1-20, John 9:13-25, 1 John 2:1-11
The spiral staircase of John's writing continues with an apparent circling of subject, returning again and again to the main themes of doctrinal orthodoxy and obedience to God.  
First, he tells his readers ("my dear children": note how affectionate John is! What a model for Christian interaction and pastoral care!) that he is writing so that they will not sin. That is the goal. We are aiming not to sin. Because we are Christians, we are enabled now by the power of the Spirit not to sin. But, on the other hand, because we are still "in the flesh" and not yet in heaven and have the old man still at war within us against the new life that Christ has given us, while we can avoid sin, we also can sin. And in this life, we will not reach sinless perfection. So while the goal is that we do not sin – a goal for which we must write and read and strive – if we do sin, there is an advocate for us: Jesus Christ. Verse 2 is one of the great New Testament summaries of the gospel; it is worth learning by heart so that you can quote it against the devil when you are tempted, and your mind therefore is shaped by Scripture, not by the attitudes of the world around us.  
Then, second, John turns to an aspect of a related theme to his main ones of doctrinal orthodoxy and obedience, namely assurance. How do we know for sure that we really are a Christian? We know it by the fruit of obedience of a converted life. Or as John puts it, "We know that we have come to know if we keep his commands." Someone who says they are a Christian but has no desire to follow Christ is denying by his deeds what he claims with his words. Real Christianity is always practical; it always results in a changed life. In fact, John boldly says, "Whoever claims to live in him must live as Jesus did." Not antinomianism for John! We must obey the commands of God. We must live (wow) even as Jesus did. That is the model, and it is to his life that we aspire and strive to emulate.  
Third, from verses 7 to 11, John seems to be writing in a confused way. On the one hand, he says that what he is writing is not a new command but an old command. But then on the other hand, he immediately says that what is writing is actually not an old command but a new one. Which is it, old or new? Or perhaps it is both at the same time? The command to love our brothers and sisters as Christ has loved us is not a new commandment in one way, in the sense that the love of God being reflected in our love for neighbor goes back all the way to the Old Testament. Jesus quotes these – love for God and love for neighbor – as a summary of the Old Testament. And yet in another way it is new, for the love that Christians have for one another is a reflection of the Spirit of Christ within them that comes as a witness to the New Covenant shown by fulfillment of this new commandment to love. So important is this love that if we do not have it at all – if we hate our brother and sister – it is a sign that we have never really experienced the love of Christ ourselves. Let us then turn to Christ and ask for his love to shine through our lives and in this way interact with other Christian believers that we would love as we have been loved.
ABOUT THE AUTHOR
Josh Moody (Ph.D., University of Cambridge) is the senior pastor of College Church in Wheaton, IL., president and founder of God Centered Life Ministries, and author of several books including How the Bible Can Change Your Life and John 1-12 For You.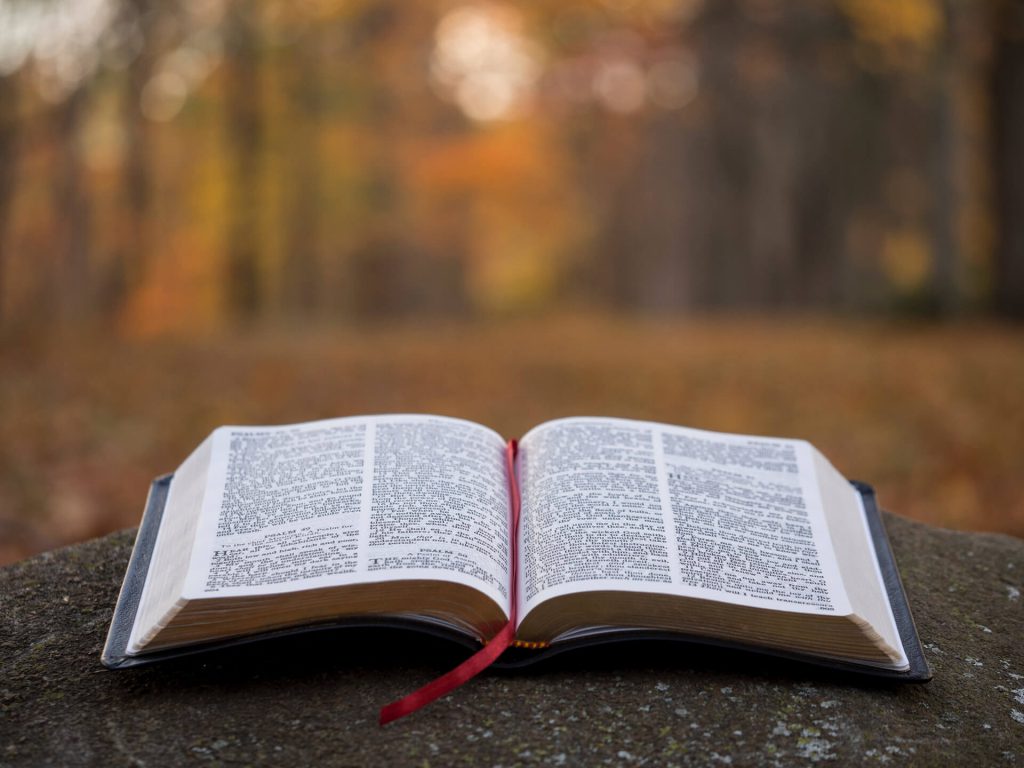 WANT MORE?

To receive God Centered Life devotionals directly in your inbox, as well as other resources, enter your email address in the form at the bottom of this page and click "subscribe."