2 Chronicles 28-29: Two Kings
 2 Chronicles 28-29,  Psalm 148,  Luke 12:22-34,  2 Thessalonians 3:1-5  
Ahaz, at a mere twenty years of age, begins his reign, but it starts badly and continues worse (28:1). He did not do what was right in the eyes of the LORD. In fact, he deliberately pursues idolatry in an extreme form: he fashions idols of Baal out of a more permanent metal, and burns his sons as an offering (28:2-3). The human sacrifice, which had caused the land to vomit up its previous inhabitants, had returned under the leadership of a king of God's people. Heinous—and it would come with God's wrath as a result. Judah is defeated (28:5). King Ahaz sends to Assyria for help (28:16). But the king of Assyria afflicts him instead of strengthening him (28:20). God is set against Judah. And then, in this time of distress, Ahaz becomes yet more unfaithful (28:22). Drawing exactly the wrong conclusion from his situation, he decides that if the gods of Syria had helped them, he would sacrifice to those pagan gods (28:23).
It is worth asking what the sin is that is being committed when a work of God appears no longer to have the favor of God. This is not the same as concluding that ministry, church, Christian living at work or in business, must have exceptional success all the time or there is some moral reason behind the failure. We must balance the lessons of the chronicler with the lessons of Job: sometimes bad things happen to godly people. That said, it is still worth asking the question. Search me and know me, Lord; see if there is any wrong way within me, and lead me in the way everlasting (Ps. 139:23-24).
Hezekiah, by contrast, is of a different ilk. He did what was right in the eyes of the LORD (29:2). How does this new pattern begin? The first step is to restore the worship of God. Such is always the first step, bringing God's people around God's word in joyful adoration of God himself so that their lives—heart, mind, and affections—are orientated once more towards service of God. He has the temple repaired (29:3). Then they restore temple worship (29:35). This gives them great joy (29:36).
When the worship of God is true worship, rejoicing follows! God is worthy of praise, which means that to praise him is the most excellent, wonderful, joyful, celebratory experience a human can ever have! Look to Christ, and all other looks will pale into insignificance by comparison. Orientate yourselves to him and other temptations will lessen. Take the time to relish him, and your tastes will thrill with the Lord of all, as you taste and see that he is good (Ps. 34:8)!  
ABOUT THE AUTHOR
Josh Moody (Ph.D., University of Cambridge) is the senior pastor of College Church in Wheaton, IL., president and founder of God Centered Life Ministries, and author of several books including How the Bible Can Change Your Life and John 1-12 For You.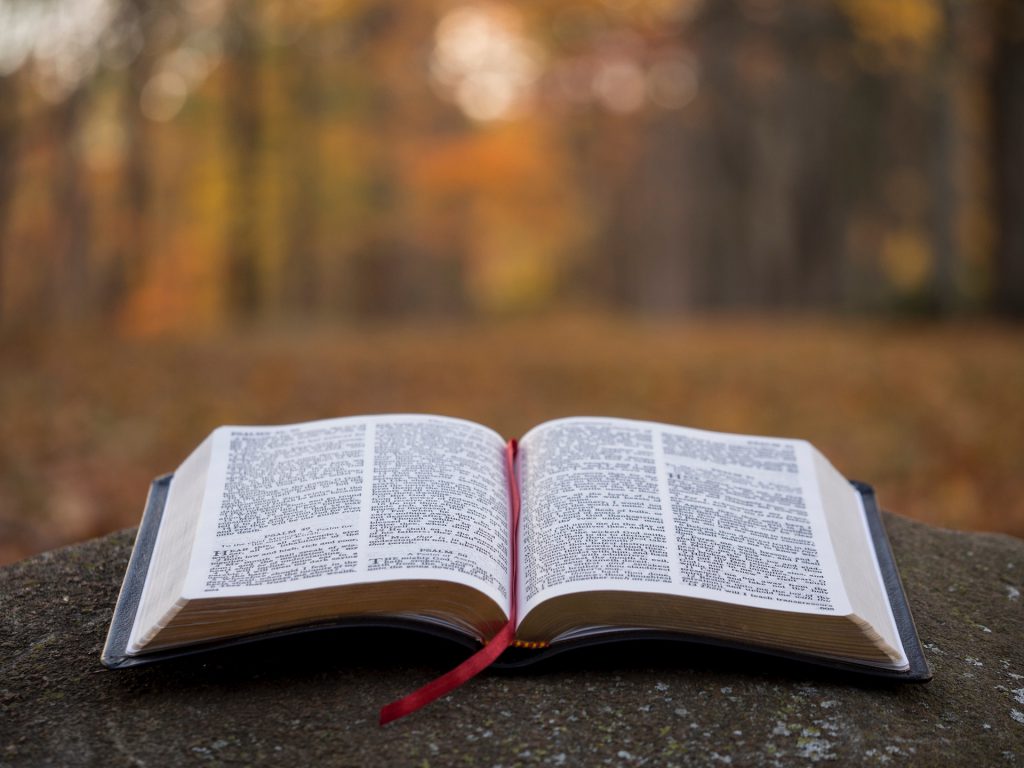 WANT MORE?

To receive God Centered Life devotionals directly in your inbox, as well as other resources, enter your email address in the form at the bottom of this page and click "subscribe."