2 Kings 6-7: The Chariots and Horsemen of Israel
2 Kings 6-7,  Psalm 119:121-128,  Luke 5:12-16,  Philippians 21-30
The stories surrounding Elisha, this great man of God, are truly remarkable, and yet the whole is intended to teach a lesson: God and God's Word are greater than man or man's command. Once this lesson is learned, all other spiritual lessons quickly, or at least steadily, follow. If this lesson is not learned, spiritual pygmyism or stunted growth is the normal result. We, God's people, need to learn again and again that the chariots and horsemen of Israel are greater than the chariots and horsemen of our spiritual, even physical, enemies. 
The sequence of stories begins with a simple axe head that was borrowed and falls into the water (6:5) as the sons of the prophets (the ministry gathered around Elisha) build a new dwelling for their swelling ministry (6:1-4). Never fear, Elisha miraculously recovers the axe head (6:6-7) so that not only is honor retained, but the good name of the prophets secured. 
Then the king of Syria finds that his every move is being reported to the king of Israel (6:8-11). Surely, he thinks, there must be a spy among his inner cabinet. Not at all! Instead, as he is reliably informed, the prophet Elisha tells the king of Israel everything that the king of Syria says (6:12). Being a practical man, the king of Syria decides then to take out the prophet Elisha (6:13-14). Elisha's servant then awakes early in the morning to find an army besieging the city where they were, and understandably enough panics to Elisha (6:15). 
Then in words justly famous, Elisha says: "Do not be afraid, for those who are with us are more than those who are with them" (6:16). That sentence should be inscribed on every ministry philosophy, and intoned in the face of every serious opposition to the work of God. Elisha prays that his servant's eyes would be opened to see, and "the mountain was full of horses and chariots of fire all around Elisha" (6:17). 
Elisha then prays that the army that is set against them be struck with blindness (6:18), and then he leads them into Samaria (6:19). Once their eyes are opened, they realize they have been trapped (6:20). The king of Israel wants to kill them (6:21), but Elisha reminds him they have been captured in war and should be well treated (6:22). It is well to love your enemies and pray for those who persecute you (Matt. 5:44). 
Now the king of Syria musters his entire army and besieges Samaria (6:24). It is time to teach those people a lesson! Famine comes (6:25), so severe that a woman complains that, having given her child to be eaten, another mother reneges on the deal and hides her own child (6:26-29). The king of Israel mourns deeply, and Elisha has gone from hero to zero (6:30-31), as so often happens when a situation looks bleak. 
But the word of the LORD comes to Elisha (7:1). Not only will there be victory, the economy will immediately bounce back. The captain close to the king could not believe, and so was told that he would see it, but not eat of it (7:2). His fate for not believing would be worse than merely not having a good meal, as the story shows (7:16-20). 
Once more then chariots and horsemen of Israel play their part (7:6). The army of Syria hear a great army, become convinced that Israel has hired the Hittites and the Egyptians against them, and so beat a hasty retreat (7:6-7). The next day, as Elisha promised and prophesied, "a seah of fine flour was sold for a shekel, and two seahs of barley for a shekel" (7:16). And the captain was trampled to death in the stampede for food and drink (7:17, 20). 
God is more powerful than opposing military powers. God is more powerful than armies and leaders, kings and dictators. God's Word can be trusted. The chariots and horsemen of Israel still surround the faithful people of God today. Can you see them?
ABOUT THE AUTHOR
Josh Moody (Ph.D., University of Cambridge) is the senior pastor of College Church in Wheaton, IL., president and founder of God Centered Life Ministries, and author of several books including How the Bible Can Change Your Life and John 1-12 For You.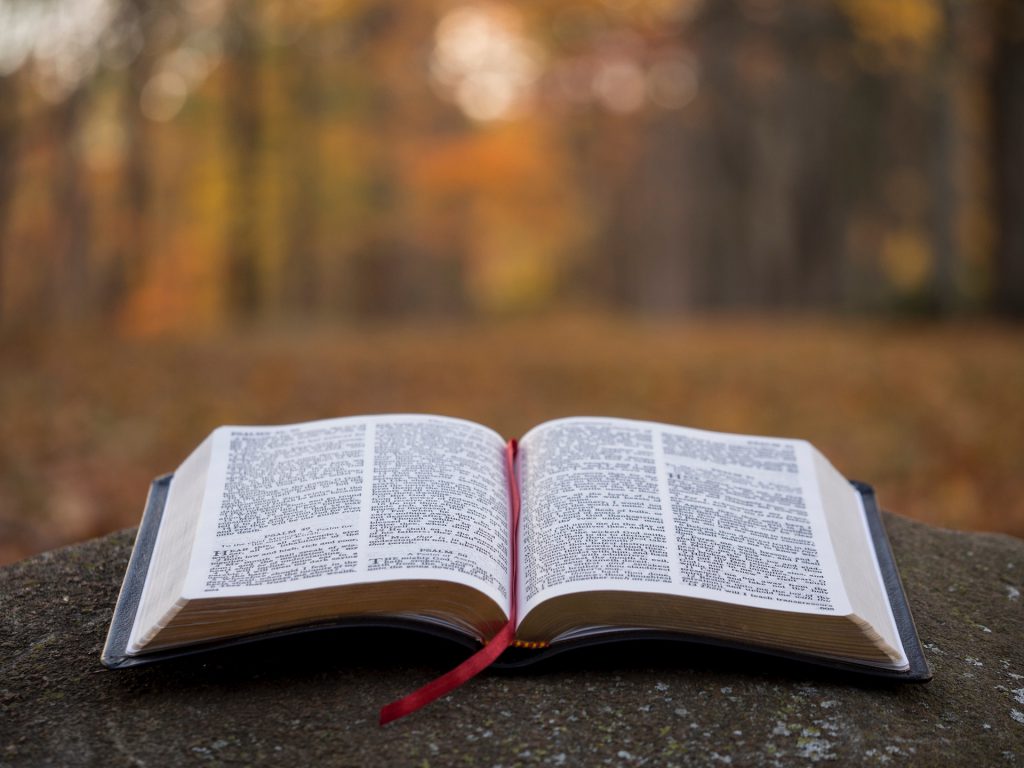 WANT MORE?

To receive God Centered Life devotionals directly in your inbox, as well as other resources, enter your email address in the form at the bottom of this page and click "subscribe."