2 Samuel 1-2,  Psalm 107,  Mark 13:32-37,  2 Corinthians 2:1-12
The story now, for obvious reasons, focuses on David. Saul is dead, and David is in camp after his victory over the Amalekites (1:1). Three days later he hears of Saul's defeat and the death of Saul and Jonathan (1:2-4). The story is told to him by an Amalekite, who claims to have seen it himself, and also to have struck down Saul with his own hand (1:5-10). The likelihood is that the Amalekite is lying; we know from earlier in the story that Saul killed himself (1 Samuel 31:4). But this Amalekite thinks that he will ingratiate himself to David by telling him this lie; little does he understand David. For David to have supported the killing of the Lord's anointed would put his own life in danger. And so wisely, he views this action of the Amalekite as worthy of the highest form of capital punishment and orders him to executed for killing the king (1:13-16). 
There ensues one of the most famous songs ever written by David (1:17-27). "How the mighty are fallen" (1:19, 25, 27), "tell it not in Gath" (1:20); these well-known lines were to be taught to and sung by the Israelites in lament of Saul and Jonathan. The poetry is beautiful, searing with ache, and shows the greatness of soul of David who lamented over his enemy, as well as David's special friendship with Jonathan. Jonathan it was who had first ceremonially given to David the tokens of his kingship (1 Samuel 18:1-4), and had supported David for many, many years. It was an extraordinary act of fidelity and friendship for Jonathan to support David when David was due to take Jonathan's place on the throne. 
David "inquires" of the Lord (2:1). As so often, David shows how he is first after God's heart by not making a move without first seeking God for wisdom about the right thing to do. He goes up to Hebron, and the men of Judah anoint him king (2:1-4). However, Abner, head of Saul's army, takes Ish-Bosheth, Saul's son, and anoints him king of Israel (2:8-10). With two kings anointed, civil war is bound to ensue. And like all civil wars it is particularly bloody and brutal and calamitous. 
One evidence of its brutality is shown in the scene that follows. The armies face off, and representatives are set up to do hand to hand combat (2:12-17). All twenty-four of them kill each other. The sudden blood flow spurs a very fierce battle between both sides after that, a battle that results in young Asahel being killed by Abner (2:18-23). This is an important detail that will explain Joab's actions later in the story. It is also an evidence of what happens when leadership of a kingdom is split: blood is spilled between families, and forgiveness and reconciliation are hard to find. 
But it can be found in Great David's Greater Son. King David's gradual and careful rise to power, through much suffering, is in many ways quite unlike that of the Messiah. But by similitude at times, and by comparison at other times, it points to the True King who can heal our wounds, bind up our broken hearts, and bring us together as one people under one King. 
ABOUT THE AUTHOR
Josh Moody (Ph.D., University of Cambridge) is the senior pastor of College Church in Wheaton, IL., president and founder of God Centered Life Ministries, and author of several books including How the Bible Can Change Your Life and John 1-12 For You.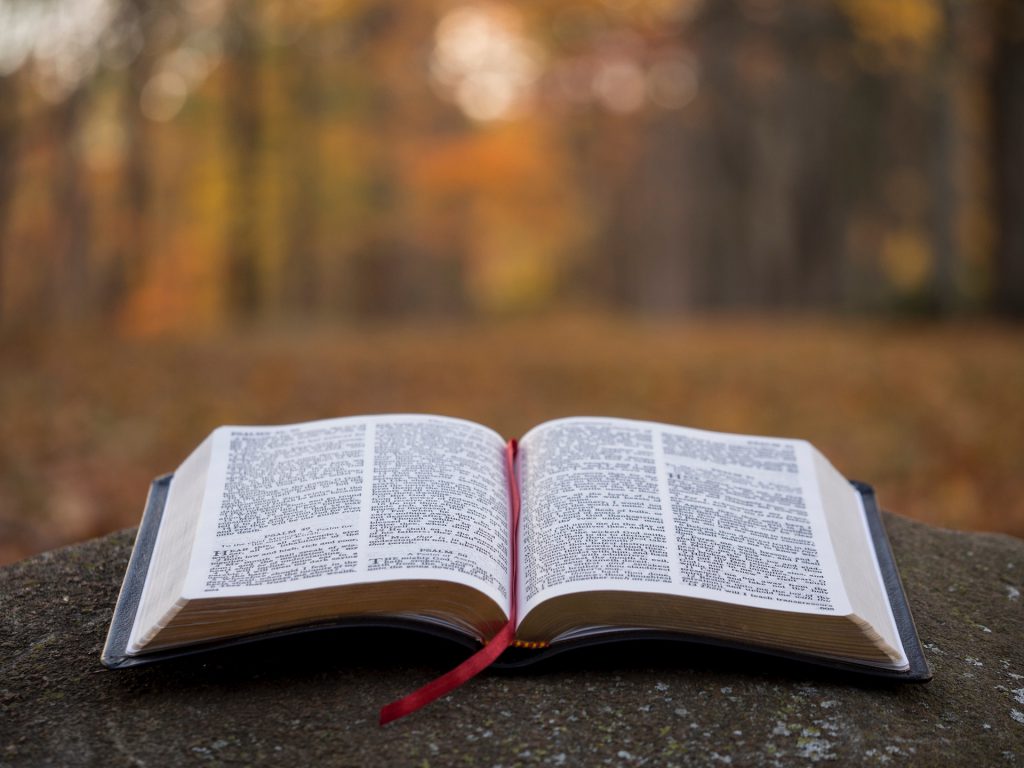 WANT MORE?

To receive God Centered Life devotionals directly in your inbox, as well as other resources, enter your email address in the form at the bottom of this page and click "subscribe."