2 Samuel 14-15,  Psalm 113,  Mark 14:66-72,  Galatians 3:15-29
The story continues to unfold as Absalom, the man angry at how his sister was treated (2 Samuel 13), is apparently restored, but uses his restoration to now plot against his father, David the king. First of all, Joab prepares a canny way of appealing to David to have Absalom restored to Jerusalem (14:1-3) by having a woman of Tekoa tell David a parable (14:4-7). In a similar (but less inspired) way to that of Nathan (2 Samuel 12:1-15), the story is designed to be "under the radar" of the royal "no" (14:8-11). The king discerns that behind the story is Joab (14:18-20), and nonetheless decides to accede to Joab's request (14:21-22). It was probably what David wanted anyway. Reflections and echoes of David's sin—this time with another parable leading to David changing his mind—are throughout the story. 
Absalom, though restored to Jerusalem, is to dwell apart in his own house (14:23-24). This is not only to keep him at a distance from David relationally, as a statement of discipline, but also to keep an apparently dangerous man far from the center of power of the royal court. Again, though, once Absalom persuades Joab to appeal to David (14:28-33), now David lets Absalom have full access to the levers of government (15:1-6). 
The first thing Absalom does is get himself a fancy new chariot and fifty to men to run before him (15:1). He was making a statement, building up "bling," and generally making sure that everyone noticed wherever he went. He then starts to steal the hearts of the people from the king (15:6). This is a tactic that has often been used since by nefarious individuals disloyal to their bosses. Absalom begins by intervening between the people and the king, being a barrier to their access, and he moans that if only he was judge then it would be much easier for people to have access to justice (15:2-5). He, a very handsome man (14:25), with a beautiful daughter who he calls Tamar after his disgraced sister (14:27), is now loved by the people. He races around his chariot, listens to everyone's troubles, and basically says if he were king, then he would do something about their difficulties. 
When the conspiracy is ripe he goes to Hebron, the place where David was crowned, and has himself announced king (15:7-12). David is told that the hearts of the people have gone to Absalom (15:13), and wisely David quickly leaves Jerusalem (15:14-17). He mourns and weeps as he goes (15:30). He realizes this is a terrible series of events—perhaps he thinks it is from the hand of God in discipline. David's great wise counselor, Ahithophel is with Absalom (15:12, 31), and so David sends back his friend, Hushai, to infiltrate the counsel of Absalom and turn the decisions in David's direction (15:32-37). 
The lesson of the story so far? While David is a good king, he is certainly not a perfect king, and he points us to the one true King whom we may trust completely, and in whom there is no deceit or sin or disgrace. 
ABOUT THE AUTHOR
Josh Moody (Ph.D., University of Cambridge) is the senior pastor of College Church in Wheaton, IL., president and founder of God Centered Life Ministries, and author of several books including How the Bible Can Change Your Life and John 1-12 For You.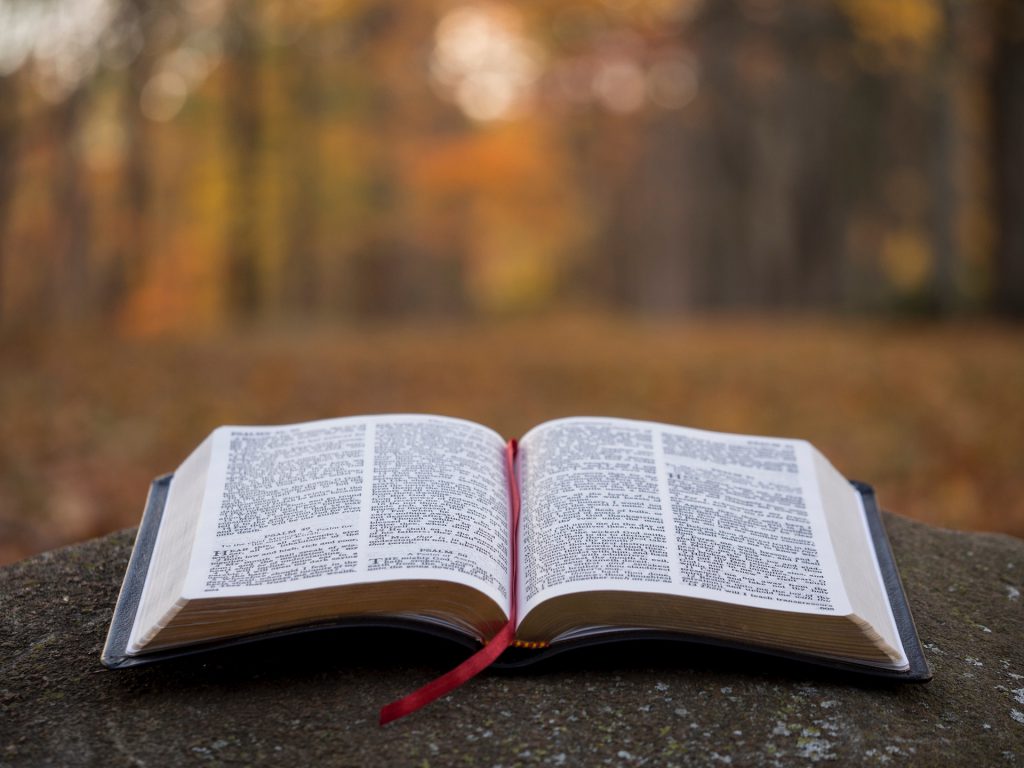 WANT MORE?

To receive God Centered Life devotionals directly in your inbox, as well as other resources, enter your email address in the form at the bottom of this page and click "subscribe."