Acts 16:1-15: Three Stories
Exodus 4-6, Psalm 25, Matthew 11:1-19, Acts 16:1-15
Three wonderful stories with three sets of important lessons.
First, we have the decision to circumcise Timothy. Here seems a strange thing. Why would Paul do this? He's just delivered a letter from the Jerusalem Council saying it wasn't necessary for Gentiles to be circumcised. Now he goes ahead and circumcises a person who is at least a Gentile in the sense that his father was a Greek! What on earth is going on? Has Paul compromised? No, it's a simple matter of gospel principle. On the one hand, if it is essential that we get circumcised, then it is essential that we resist. There is gospel liberty. No one can make us get circumcised. It is not essential. It is not necessary for salvation. So if someone comes along (for instance) and says that unless you give up dancing and never touch a drop of alcohol again, then you're not going to heaven, well, we resist. It is not essential. We do not need to follow these rules and regulations, this legalism. On the other hand—to take the alcohol example—if you go to do missionary work in a Muslim country, you would be wise not to drink alcohol at all. There, any alcohol is often associated with debauchery. Therefore, don't drink. Don't be a stumbling block. In either case, gospel freedom is maintained, and you are now exercising consideration of other people for the sake of the gospel. Paul talks at length about this principle in Romans chapter 14. Here, now that circumcision was no longer mandated, the issue was now a matter of missionary prudence. And in this case, it was prudent to have Timothy circumcised—for the sake of the gospel!
Then, we come to Paul's vision of the man of Macedonia. Somehow, for some reason, and in some way, the Holy Spirit is preventing them from Asia or Bithynia. Why? We do not know. Paul did not know either. What is it like for the Holy Spirit to prevent you from doing something? Some people think that was Luke's rather pious way of describing physical or practical barriers to Paul traveling to these areas. I suppose that is possible. Other people think that Paul had some sort of mystical experience that made it clear to him that he was not to go to these areas. I suppose that is possible too. Note, though, that this barrier to preaching in these areas was made clear to them all. Whether it was some intuition, some combination of prudence with spiritual sense of what God wanted, it was tested in the group, in the team, and they came to the conclusion that God had shut the door. But now comes this extraordinary vision, concluding that God had called them to preach the gospel in Macedonia. The lesson here is surely a dependency on God's Spirit for guidance. The subject of guidance is too big to broach in this devotional. Whatever your theory of guidance, be sure that you are dependent on the Sword of the Spirit, God's Word—his direction through the Bible—and are open to what the Spirit is saying to you.
Lastly, we come to Lydia's conversion. Note the missionary principle of Paul. They go where there is some spiritual hunger. Don't cast your pearls before swine. Don't try to enforce someone to have desire for God when they don't. Certainly we can encourage a thirst for God (you can lead a horse to water, but you can't make him drink, but you can make that horse thirsty through what he eats and therefore more likely to drink!), but if there is no thirst even then, well there is no point beating a dead horse or banging your head against a brick wall. But then look how Lydia is converted: The Lord opened her heart to respond to Paul's message. There is the key: God's work. It is our job to tell people about Jesus, but it is God's job to convert. Therefore, we pray that God would open people's hearts to the message. And we also rest in God's sovereignty. Only he can change the heart of people so that they would believe.
ABOUT THE AUTHOR
Josh Moody (Ph.D., University of Cambridge) is the senior pastor of College Church in Wheaton, IL., president and founder of God Centered Life Ministries, and author of several books including How the Bible Can Change Your Life and John 1-12 For You.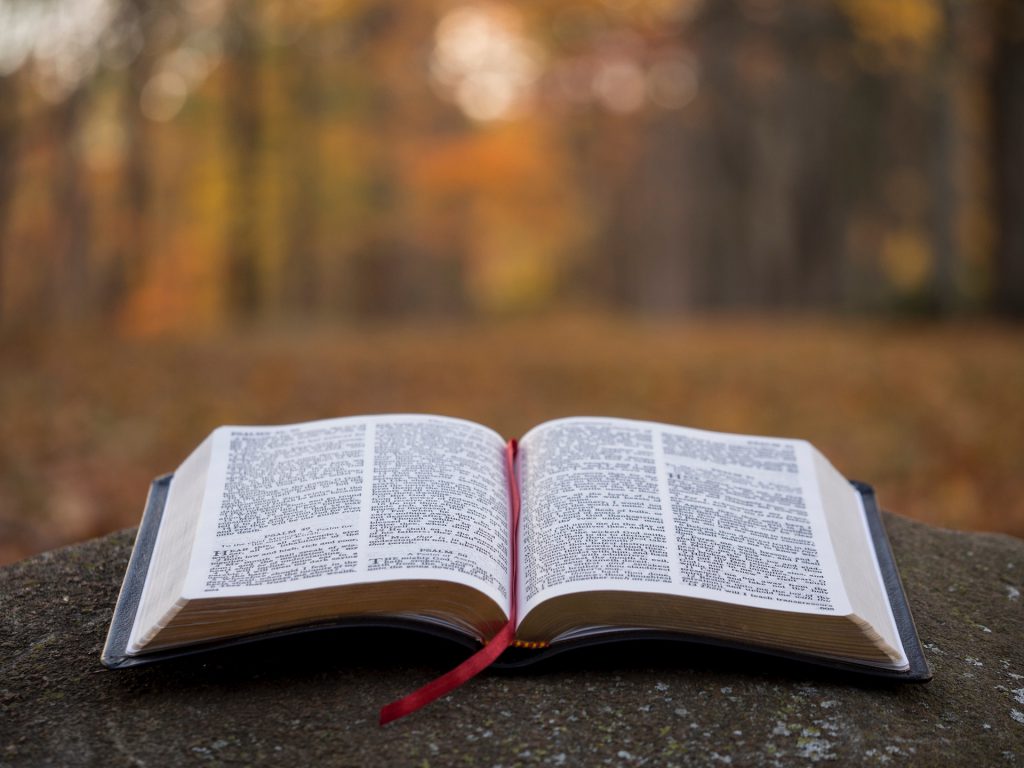 WANT MORE?

To receive God Centered Life devotionals directly in your inbox, as well as other resources, enter your email address in the form at the bottom of this page and click "subscribe."