Genesis 5-8, Psalm 3, Matthew 2:1-12, Acts 2:1-21
We will consider today only the first part of Peter's famous sermon on this famous day of Pentecost. Tomorrow we will look at the main body of the argument of that sermon, and then also the astonishing response and then Luke's paradigmatic description of the New Testament church.
Today, we look at this extraordinary moment of Pentecost. Interpretations of what it means have split crowds ever since that first day. Some said that the apostles were drunk. But, no, said Peter, what they were hearing was God pouring out his Spirit on all people. Now, this missionary God, in this missionary book (the Book of Acts), enables his apostles to speak in the languages of all the peoples present so that the gospel would start to go from Jerusalem to the ends of the earth.
We live now in the age of the Spirit when God has provided for us all that we need to take the gospel of his kingdom to the furthest corners of the earth.
Here are first five truths for us from this beginning of Pentecost, and then three take-home lessons to put into practice. First five truths:
#1 God's work is done in the power of God's Spirit. It was Jonathan Edwards who observed that revivals such as this archetypal revival at Pentecost are God's great engine for moving forward his kingdom. Let us ask God to fill us with his Holy Spirit to empower us for his service.
#2 God's work is done through the proclamation of God's Word. When the Holy Spirit came, the immediate response of Peter was to preach. We should never put at war what God has made intimate companions: the Word of God and the Spirit of God, the breath of God and the mouth of God, the experience of God's power and the proclamation of God's gospel. These things go together. What God has joined together, let man not rent asunder. God's work is done through God's Word in the power of God's Spirit.
#3 Sanctified common sense runs parallel to true Spirit empowerment. Peter answers the accusation that he and the other apostles are drunk by pointing out that it is only 9 in the morning! This sanctified common sense reply enables them to gain a hearing. Wisdom, prudence, and common sense are not at odds with God's empowering.
#4 The sovereignty of God and the empowering experience of God also go together. That these people are in Jerusalem at this time from all these different places is sovereignly used by God to spread his gospel all over the known world. Look around at your circumstances and ask how God is using them to spread his gospel through your life.
#5 The Old Testament is rightly interpreted in the light of the New Testament fulfillment. Peter quotes from the Book of Joel to explain what is happening to them. This, he argues, is that— that which was taught in the Old Testament is this which is happening now.
Then three take home lessons to put into practice:
First, ask that God would empower you by His Spirit. Do you lack courage? Ask for the Spirit of courage and faith. Do you need discipline? Ask for God to give you the Spirit of self control. Do you lack peace? Ask for God to give you the fruit of the Spirit of peace.
Second, build into your life the fuel which the fire of the Spirit can set ablaze. Peter was able to quote extensively from the Old Testament. His sermon, of course, was Spirit-inspired. But we can be sure that he had studied the Bible. The Spirit brought to mind and connected the parts of his studies that he had stored up in his head to bring now to his lips. When the Spirit comes with fiery power, it is good if there is fuel upon which he can work. Learn your Bible. Study the truth of God. Be of pure mind and heart. Prepare the way for the Lord and make straight his paths.
Third, witness to what God has done in your life. Open your mouth and declare God's praise. Has God answered some prayer of yours? Tell others about it. Witness to it. Has God provided for you in some financial way? Praise God for it. Tell others how God has been good to you. Has God saved you? Tell others about it. Witness to it. Praise God for it.
ABOUT THE AUTHOR
Josh Moody (Ph.D., University of Cambridge) is the senior pastor of College Church in Wheaton, IL., president and founder of God Centered Life Ministries, and author of several books including How the Bible Can Change Your Life and John 1-12 For You.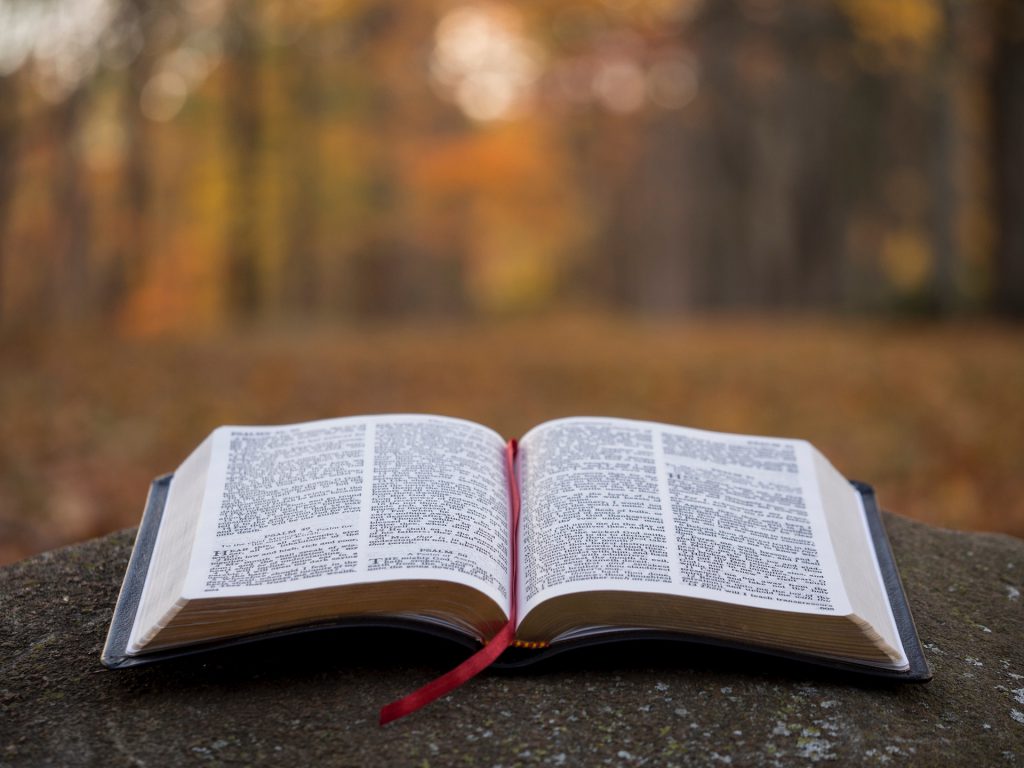 WANT MORE?

To receive God Centered Life devotionals directly in your inbox, as well as other resources, enter your email address in the form at the bottom of this page and click "subscribe."