Leviticus 26-27, Psalm 47, Matthew 21:12-22, Acts 28:17-31

Acts 28:17-31:
I just love how Acts finishes! There is Paul, in Rome, under house arrest. And what does he spend his time doing?
First of all, preaching to his fellow compatriots, the Jewish leaders. And then to all who would listen. Luke carefully finishes his story by declaring that Paul was preaching the gospel of the kingdom, the kingdom message (Acts 1:3) that was due to go to the ends of the earth (Acts 1:8), and which is now being declared at the heart of the Empire—and from there is still being declared throughout the world as we continue to fulfill our Lord's commission to take the gospel to the four corners of the world.
What can we learn from how Luke completes his story of the advance of the kingdom of Jesus in the power of his Spirit?
First, that the work is still ongoing. Luke does not conclude with everything already done and finished. The point, therefore, is that there is still much work to be done. Acts is a rallying call to the church to be active in local and global mission.
Second, that we ourselves should be careful to listen to the message of the kingdom. Let us not harden our hearts to the gospel, but believe, have soft hearts to God and his Word.
Third, that not everyone will also agree with or listen to what we say, even if we preach persuasively from the Bible. There were many who did not accept what Paul said. We should not be surprised to find that as we witness to our colleagues at work, as we tell our friends at college about Jesus, that the law of the harvest continues to be true: some will fall on good soil, but some will fall on rocky soil and the word will not take root. This was true of Paul's preaching, and of Jesus', and will be true of what we teach and evangelize too. Therefore, we should not be discouraged, but keep on sowing God's Word. Those with soft hearts will listen.
Fourth, that we should tell people about the gospel of the kingdom with boldness. Too often, we emphasize speaking with kindness alone, or with circumspect tact, but rarely simple boldness. But it was part of Paul's ministry to speak with clarity, with boldness, with courage, with plainness. The Puritans had a particular rhetoric that they took from this idea: they called it "plain preaching." That did not mean boring or dry preaching. They meant preaching that was direct and to the point.
Let us in our evangelism, in our Bible teaching, never be rude or hate-filled, but instead always show kindness and love. But not by that measure, therefore, to ignore the example of the apostle which was to preach with boldness—and to be bold witnesses for Jesus at work and at school today too.
ABOUT THE AUTHOR
Josh Moody (Ph.D., University of Cambridge) is the senior pastor of College Church in Wheaton, IL., president and founder of God Centered Life Ministries, and author of several books including How the Bible Can Change Your Life and John 1-12 For You.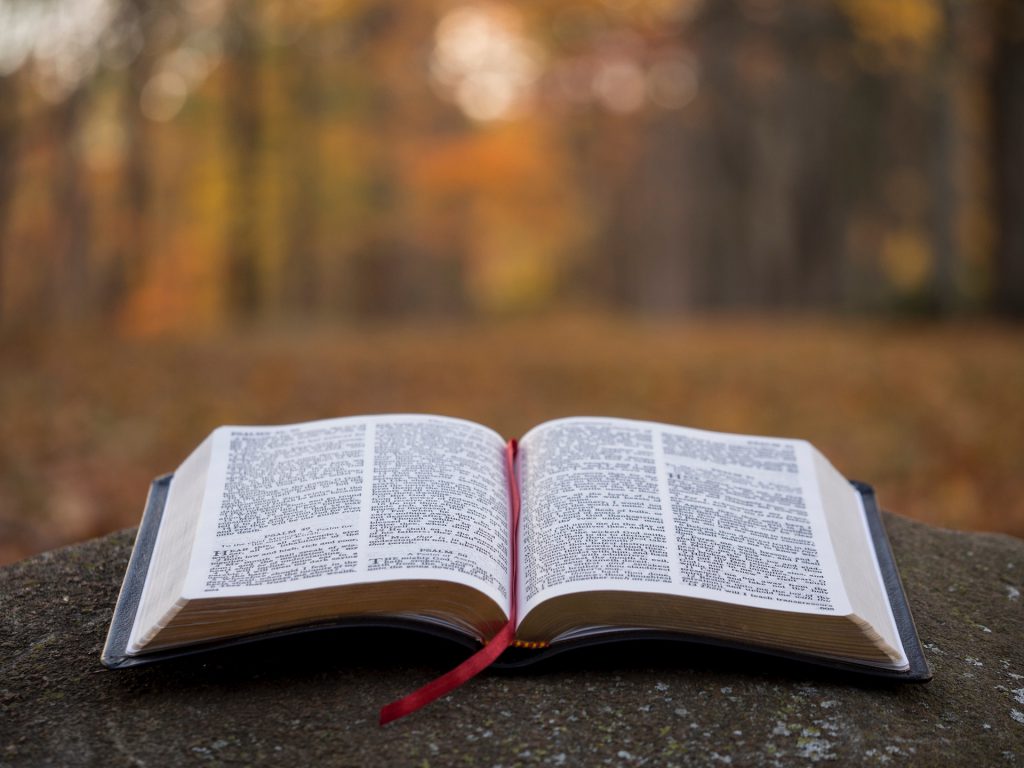 WANT MORE?

To receive God Centered Life devotionals directly in your inbox, as well as other resources, enter your email address in the form at the bottom of this page and click "subscribe."