Acts 3: Silver or Gold Have I None
Genesis 12-14, Psalm 5, Matthew 3:1-12, Acts 3
We come now to one of the most famous stories about the early disciples and the miracles of the apostles. Peter and John go up to pray. Note how they are regular in their activities of prayer and worship in God's house. Biblical Christianity is always a faith that is committed to God's people, God's house, the community of believers. They are going up to pray. The early believers met together in Solomon's Colonnade, a large worshipping area in the Temple Courts.
And as they are going, they are asked by a beggar for money. But Peter and John have no money. And then in one of the greatest lines in the New Testament, they reply:
'Silver or gold I do not have, but what I do have I give you. In the name of Jesus Christ of Nazareth, walk.' 
Having received such an astonishing miracle, the lame man leaps and jumps and praises God. Can you see him jumping up and down for joy at what God has done for him! And the other people are amazed too. So a crowd gathers. And not being able to miss a good opportunity, Peter then preaches the gospel. The substance of the gospel is similar to that which he preached earlier at the day of Pentecost. Jesus is the Christ. He is risen from the dead. Anyone who repents from their sins will be saved, but those who reject him will be under God's judgment. This time, though, Peter's speech is aided, not by the miracle of the coming of the Spirit, but by the miracle of the lame man walking. It is faith in Jesus which made this man well. And if they believe they will be saved too.
What can we learn from this astonishing account?
Note the gospel boldness of Peter. "Look at us" he said to the lame man, and then commanded that in the name of Jesus he walk. Perhaps you too do not have the sort of resources you would like to be able to have to do the kind of good you would like to be able to do. But you have Jesus! And in his name, healing and salvation and blessing come to those who believe. Take your courage in both hands, trust in God and his Word, and act in faith upon the promises of God. Not everyone will be healed (otherwise no godly Christian would ever die). But we can take steps forward in our faith. We can trust God and not fear tomorrow. We can live with generosity, sacrificially giving to the work of God, not living in anxiety. We can be filled with the Spirit of love and joy and peace and kindness. Note the gospel boldness of Peter and live too with that boldness.
Note the simple joy of the healed man. Christian, do you not also have things about which you can "leap and jump and praise God?" Are you taking the time to simply thank God for what he has done for you? The Christian life is a miracle! We were lost in our trespasses and sins and now we have been made alive! What great things we have to praise God for! Would you take the time today to praise God in joy for all he has done for you?
Note the practical evangelistic prudence of Peter. He immediately used the healed man as a living example of what God could do spiritually for the people to whom he was preaching. Billy Graham famously used the movies on the billboards around Times Square to construct a sermon to call people to faith. Jonathan Edwards used the examples of those who had been saved so that others would emulate their faith. What can you use as a witness to who Jesus is and what he will do for those who trust in him? It is not prideful to tell of what God has done; it is worshipful! Can you proclaim what God has done in a particular ministry in your church, in your fellowship, among your friends? Use the opportunities that God has given you to point people to God.
Note the power of Christ. This above all. Though "silver or gold had they none," what they did have was more powerful than any amount of money. Do not discount what God can do through you because you do not have the right degree, the right diploma, the right educational background, the right connections, the right resources, or the right personality. Yes, as Spurgeon, if you have a golden trumpet, then use that to sound a note of praise to God, but if you only have a brass trumpet, then praise God with that too. And it is in our weakness that God's strength is displayed. What if Peter and John had had the money that the beggar asked for! But in their weakness God's power was made perfect. What area of weakness, of need, of lack, of pain in your life could God use to display his all-sufficient strength?
ABOUT THE AUTHOR
Josh Moody (Ph.D., University of Cambridge) is the senior pastor of College Church in Wheaton, IL., president and founder of God Centered Life Ministries, and author of several books including How the Bible Can Change Your Life and John 1-12 For You.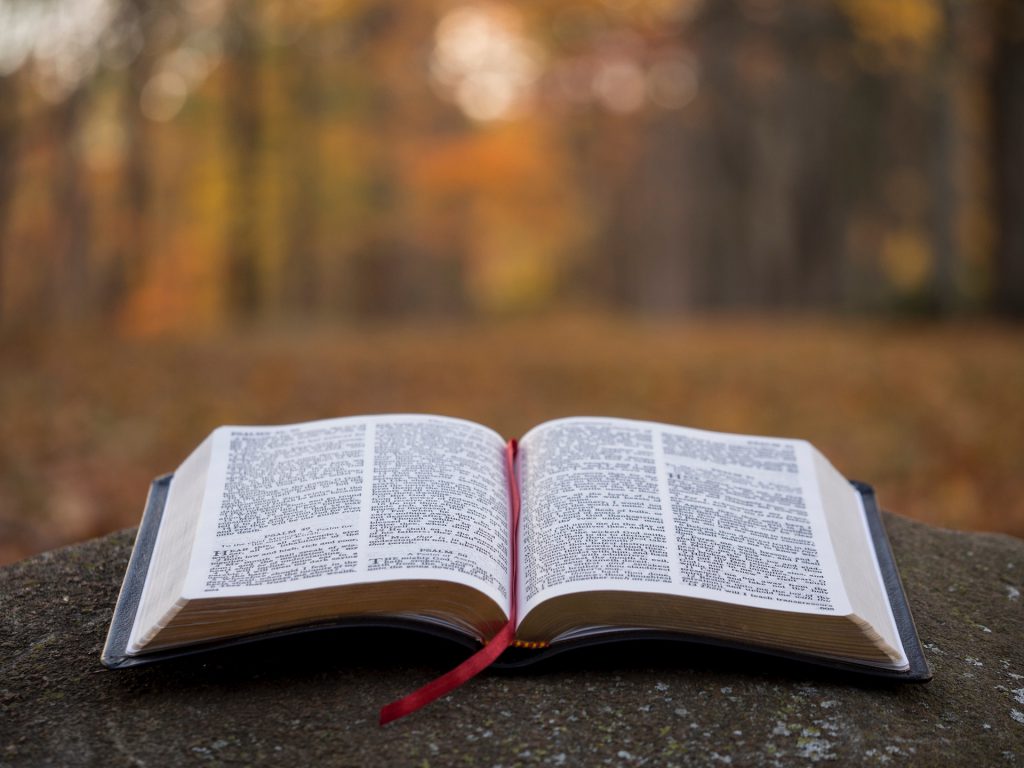 WANT MORE?

To receive God Centered Life devotionals directly in your inbox, as well as other resources, enter your email address in the form at the bottom of this page and click "subscribe."