Genesis 36, Psalm 16, Matthew 6:25-34, Acts 9:20-43
There is now a brief interlude of two descriptions of amazing activity and astonishing miracles on the part of Paul and Peter.
In verses 20-31, we read about Paul's first forays into gospel work. He witnesses. He is opposed. He is persecuted. He escapes. He witnesses some more. He is opposed. He is persecuted. He escapes. How true it is, as Jesus said about him, that he was "Jesus' chosen instrument to proclaim his name" and "how much he must suffer for Jesus's name" too. It is worth pausing here and reflecting a little. Do we have it on our heart and mind to be used by God? To push back the rule of darkness and advance the kingdom of God? To do great works for God? It is ever true that a great work for God comes at great cost. No cross, no crown. It is well to count that cost before you start out on some mission, some commitment, some new endeavor for God. That does not mean that there is not great joy too. Paul learned the secret of being content in every situation. But those who serve God faithfully and fruitfully at home, at work, and in church, are rarely those who do not pick up scars along the way.
Verse 31 is worth reflecting on too. Here was a time of peace for the church. They lived in the fear of the Lord and were encouraged by the Holy Spirit and they increased in numbers. Those are the days we all long to live in! Let us pray that we would, as 1 Timothy 2:1-5 encourages, live in peace and that the gospel would flourish. God certainly can use persecution. But it is foolish to pray for persecution. We should pray for peace. And for the gospel to flourish.
Now in verses 32-43, we read of Peter's great miracles with Aeneas and Dorcas. In either case, the impact is astonishing. Verse 35: "All those who lived in Lydda and Sharon saw him and turned to the Lord." And then verse 42, "This became known all over Joppa, and many people believed in the Lord." The work of God accompanies the Word of God and gives witness to the impact of that Word. We are not apostles, and miracles, while still done in God's name, are not ours to command though they are God's to give. But what we can do in the power of the Spirit is to love as Jesus commanded.
"A new commandment I give to you, that you love one another: just as I have loved you, you also are to love one another. By this all people will know that you are my disciples, if you have love for one another." (John 13:34-35)
It is this love, this Christlike sacrificial love, that witnesses to the power of the cross, which is used by God to show people that we are his disciples. Let us love not only in word but in action and truth too. And so living in the fear of the Lord, be encouraged by the Holy Spirit, and may the church increase in numbers.
ABOUT THE AUTHOR
Josh Moody (Ph.D., University of Cambridge) is the senior pastor of College Church in Wheaton, IL., president and founder of God Centered Life Ministries, and author of several books including How the Bible Can Change Your Life and John 1-12 For You.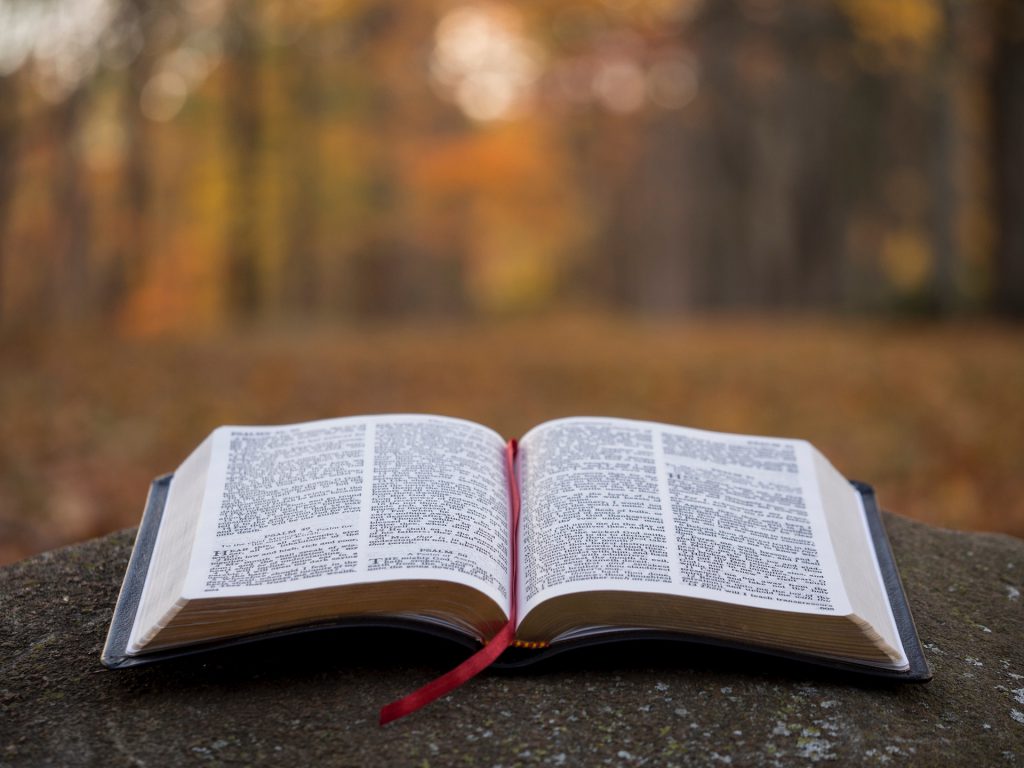 WANT MORE?

To receive God Centered Life devotionals directly in your inbox, as well as other resources, enter your email address in the form at the bottom of this page and click "subscribe."