Colossians 1:1-14: Thanksgiving and Prayer
1 Chronicles 1-2, Psalm 123-124, Luke 7:11-17, Colossians 1:1-14
What do you thank God for and what do you pray for? Learn from the apostle Paul regarding that for which he is grateful and for which he prays.
Paul thanks God for the Colossians' faith. That is the first thing that comes to mind to be grateful for. Not their health. Not the size of the church. Not their budget. But their faith. That is the core and essence and channel through which all other of God's mercies are given to us. So Paul starts with thanking God for their faith.
Then he thanks God for their love. But in particular he thanks God for their love for other Christians. How easy it is for us to love God in theory, but how much harder it is to love God in practice by loving God's people. But if we love God, we will love our neighbor, and most especially we will love our brothers and sisters in Christ. And Paul sees the Colossians have this love, so he thanks God for it.
Then he thanks God for the impact of the gospel in and among them and also all around the world. The word of the gospel is bearing fruit and growing. Paul gives thanks for this reality: that evangelism, discipleship, church health and true growth are all occurring as the gospel grows. He is less concerned for church growth than he is for gospel growth. And then finally, implicitly, he thanks God for the ministry of Epaphras. It is easy for us to thank God only for the parts of the work in which we are involved, rather than that the work goes forward even if we are not involved. Paul thanks God for a fellow worker and the way that God is using him.
With this thanksgiving in place, what then does Paul pray for? First of all, he is asking that the Colossians would have a knowledge of God's will through all wisdom and understanding that the Spirit gives. He is wanting them to increase in their understanding of what God wants. We live in times when it is hard sometimes to know what the right thing to do is. The Colossians also faced such complicated decision making. Paul is asking that they would have spiritual insight to be able to apply and discern God's truth to the very real situations they were facing.
And then second, the reason why Paul is asking for wisdom for them is this is the way to live a life that pleases the Lord and to bear fruit in every way. How then do we please God? How do we bear much fruit? The answer begins with a better, deeper, clearer spiritual grasp of God's will.
Then he prays that they might have endurance and patience. Not a popular thing to pray for, but how needed! Spiritual victories are rarely won quickly, and spiritual growth is usually organic and steady rather than mechanized and flashy. We need patience! And then finally, he prays that they themselves would give thanks. He gives them the ultimate and most important reason for them to give thanks in any and all circumstances: their eternal inheritance that has come through the gospel that God has given them in Christ Jesus. He wants the Colossians (and us) to be people of gratitude, joy, and thanksgiving.
How this morning could you thank God in the way that Paul does, and also pray for what Paul prays?
ABOUT THE AUTHOR
Josh Moody (Ph.D., University of Cambridge) is the senior pastor of College Church in Wheaton, IL., president and founder of God Centered Life Ministries, and author of several books including How the Bible Can Change Your Life and John 1-12 For You.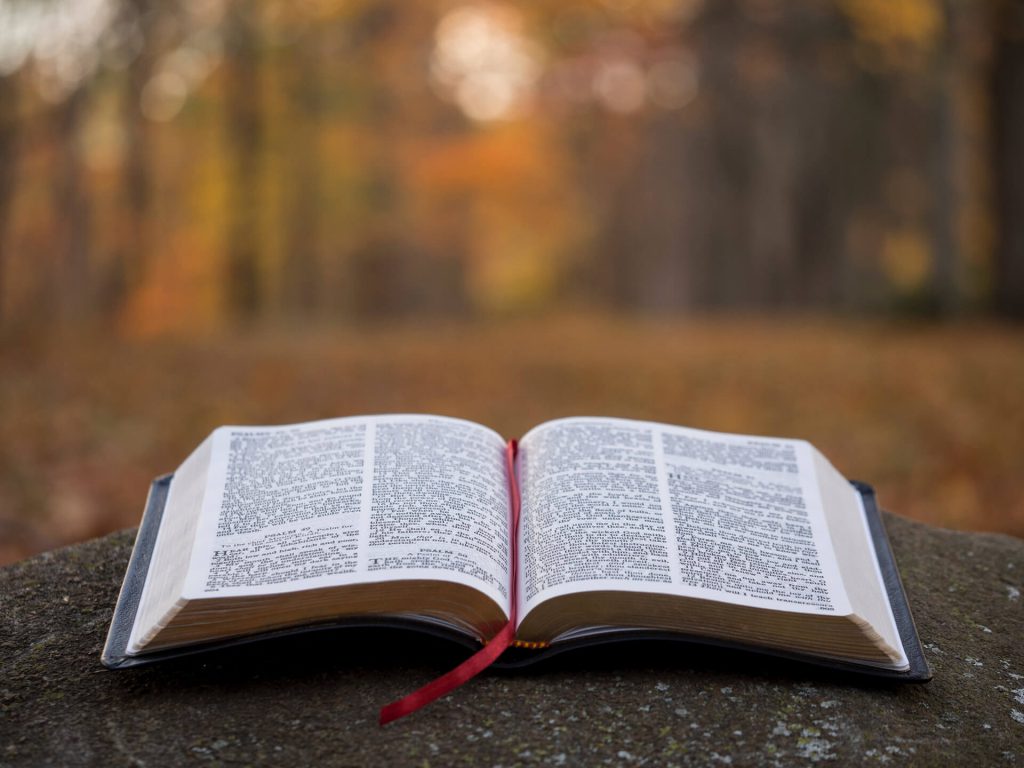 WANT MORE?

To receive God Centered Life devotionals directly in your inbox, as well as other resources, enter your email address in the form at the bottom of this page and click "subscribe."