Ephesians 5:1-21: Six Practical Steps to Follow Jesus Today
1 Kings 15-16, Psalm 119:73-80, Luke 3:21-38, Ephesians 5:1-21
What does God require of us? Here Paul outlines in 6 practical steps what it means to follow Jesus today.
First, we are to "follow God's example" (5:1). But note, we do so as "dearly loved children" (5:1). That is the way to root our commitment to God in God's commitment to us. We do not obey God because he is a hard taskmaster. We do not obey God because if we do not, we are in all sorts of trouble and difficulty and our relationship with him is fundamentally at risk. We obey God as a child obeys his father, and a father who dearly loves his child. God loves you, child of God, therefore obey him!
Second, following God's example means that we "walk in the way of love" (5:2). And the model for this walk of love is the example of Christ who gave himself for us. We love sacrificially other people in the family of the church and seek to rescue those who are not yet Christians. We have an example to follow, that of God, who gave his only Son for us. That is how we live: a life of self-giving love to those all around us for the glory of God.
Third, with these positive affirmations of what we are to do, Paul now turns to what we are not to do. "But among you there must not be even a hint of sexual immorality" (5:3). How much work do we have to do here! If we are children of God, we must avoid all kinds of sexual immorality, indeed not even have a hint of it among us. Be pure!
But Paul is not only talking about sexual immorality. He is also talking about greed. Why should we avoid these things? Because they are "improper for God's holy people" (5:3). In other words, this is not who we are anymore if we are Christians! We are now a part of God's holy people. Therefore, let us live like that! Such lifestyle change includes how we speak. No obscenity. No coarse joking. Why? Because people who behave like this do not have "any inheritance in the kingdom of Christ and of God" (5:5). Therefore, come out from such darkness and live as children of light. Do not be "partners" (5:7) with people who behave like this. That does not mean that we break off all connection with people who are not Christians. What it means is that we are "in the world" but not "of the world."
It is worth taking a moment here to consider some of what this means in practice for our media saturated age. Are there certain movies that we should not watch? Certain TV shows? Certain websites that we should not visit? It is without doubt hard to turn our backs on ingrained habits. But if we are children of God, we are being called to be holy. If the Internet is a particular area of temptation for you, consider one of the many Christian accountability software programs available. The best ones will send a report to a person you designate about your Internet viewing. That's a practical way to take a step today to ensure that your Internet browsing habits are ones that are commensurate with being a member of the people of God.
Fourth, Paul then spends some time giving inspiration and motivation towards holiness. You are now children of light in the Lord, so "live as children of light" (5:8). Be who you really are now! Come on, says Paul, "wake up, sleeper" (5:14)! Put some effort in. Get out of bed. Get out of drowsy sleepy Christian living. Christ rose from the dead. His power is at work in you!
Fifth, how do we do all this? Don't be drunk with wine but instead keep on be being filled with the Spirit. Ask for his empowering today. (You'll need to ask for his empowering again tomorrow, and the day after that, and on and on until you are in heaven and in glory).
Sixth, but don't do this as a solo Christian, isolated. No, do this in community. In worship. Sing and make music, give thanks to God the Father, and submit to one another out of reverence for Christ. You need to be in church. You might not like everything about your church. You might not like everything about the other Christians around you. They might not like everything about you! But you are called to love them, and lovingly to submit to them out of honor and worship for Christ who is the Lord of you all.
ABOUT THE AUTHOR
Josh Moody (Ph.D., University of Cambridge) is the senior pastor of College Church in Wheaton, IL., president and founder of God Centered Life Ministries, and author of several books including How the Bible Can Change Your Life and John 1-12 For You.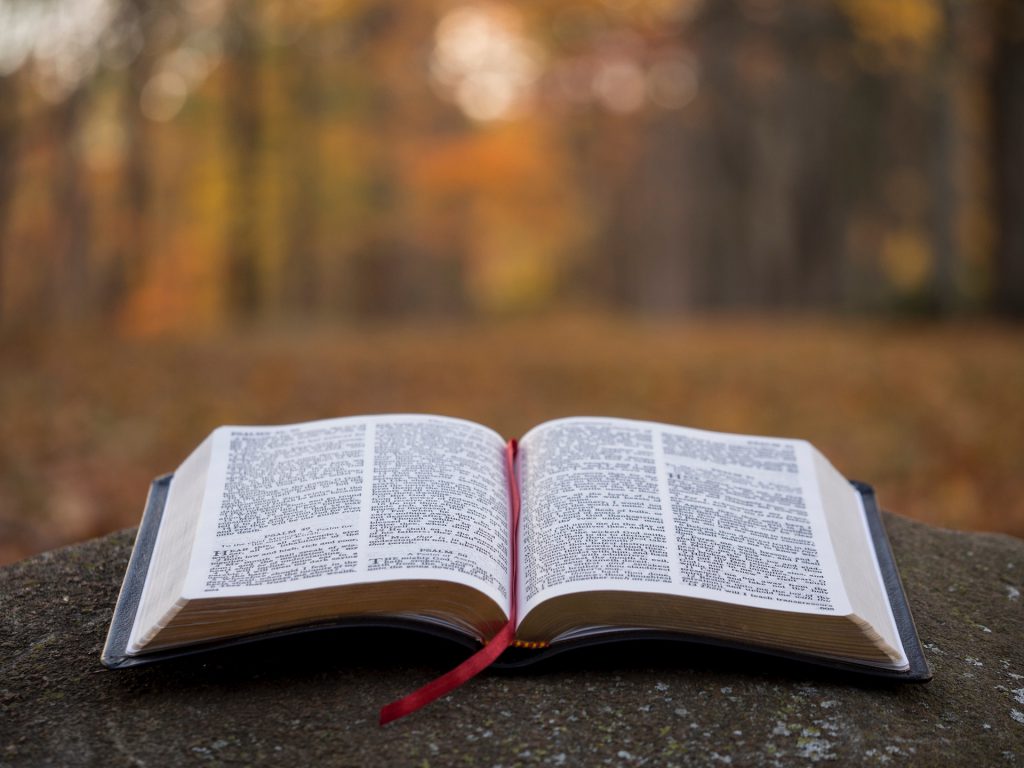 WANT MORE?

To receive God Centered Life devotionals directly in your inbox, as well as other resources, enter your email address in the form at the bottom of this page and click "subscribe."