Ephesians 6:10-24: Armor of God
1 Kings 21-22, Psalm 119:97-104, Luke 4:31-37, Ephesians 6:10-24
This is a much loved part of the Bible, and for good reason. It shows us how it is that we are to fight the spiritual battle. What is the right method?
First of all, it is not our power or our might but God's power and his might. We must be strong in the Lord and in his mighty power (the power of this might). All spiritual victories begin with a renewed understanding that in God we have a power beyond all other powers. And we then realize that we are strong, and strong in him.
Second, then, what does it mean to be strong in his mighty power? Paul uses the metaphor of Roman armor. We are to put on "the full armor of God." He will describe in a moment what it means to put on the full armor of God.
But, third, before he does that, he introduces a key idea. Our goal is to "stand." We are not to run. Not advance. The goal is simply to "stand." That is, the victory is God's, and therefore our task is to stand in that victory. The emphasis again is on God and what he has done and who he is. He stresses this several times in this passage: look at verse 13 and the start of verse 14! Stand, stand, stand!
Then, fourth, Paul makes sure we are clear what we mean by spiritual battle. The fight is not ultimately against other people ("flesh and blood") but against the "powers of this dark world and against the spiritual forces of evil in the heavenly realms." That is the fight: the spiritual fight. And that is where we should be focused.
So having clarified what the spiritual battle is and what the goal is, he now specifies how we are to stand, how we are to be strong in God's power.
It begins, fifth, with "the belt of truth." This is the truth of God. The truth of the Bible. The truth of what God says. This is a belt because it holds together all the other pieces. We must be convinced in our mind about what is true or else we will not win many, if any, spiritual battles.
Sixth, then, comes "the breastplate of righteousness." This is the righteousness of what Christ has done for us. Our own somewhat weak and always imperfect attempts of righteousness would be no strong breastplate against attack. But Christ's righteousness is a perfect protection! Remember that you have his righteousness!
Seventh, then Paul comes to the shoes! The feet fitted with the readiness that comes from the gospel of peace. Believing the gospel, knowing the gospel, trusting the gospel, all make us prepared and equipped to be able to speak the gospel. Spiritual victories are often won by refocusing upon the gospel and sharing the gospel.
Eighth, the shield of faith. The Roman shield was far larger than the medieval shields we are familiar with, and was constructed in a way so as to be able to extinguish burning arrows. The devil fires arrows of temptation at us. We cannot stop that. They come our way. What to do about it? Don't argue. Don't debate. Trust. Lift up the shield of faith!
Ninth, then comes the helmet of salvation. Never forget that you, Christian, have a sure and certain hope of the future salvation to come after death in glory in heaven. Let that be what you think about, dwell upon, and remember. You know where you are going. That thought and reality can defeat many spiritual battles.
Tenth, the sword of the Spirit which is the Word of God. All other weapons we have are defensive. The only offensive weapon we have is God's Word. Jesus models this for us in his use of God's Word when he was being tempted by the devil. This is one of the reasons why it is so important to know the Bible and to be able to quote from the Bible. When you are tempted, you need to be able to have God's Word come to your mind.
Eleventh, and finally, Paul describes praying in the Spirit on all occasions. For what are we to pray?  All kinds of prayers and requests. Let's not deny Christians the opportunity to pray about anything! Our praying needs to be "alert," active, not drowsy or passive. In particular, Paul asks for prayers for himself — that he would speak the gospel fearlessly. How we should pray for the preachers of the gospel!
The letter closes with Paul's greetings to his friend and coworker Tychicus who was presumably carrying the letter that Paul had written. What a model Paul is of working together with others, investing in others, mentoring and encouraging them. And then he concludes with a benediction – with passion, "grace to all who love our Lord Jesus Christ with an undying love."
ABOUT THE AUTHOR
Josh Moody (Ph.D., University of Cambridge) is the senior pastor of College Church in Wheaton, IL., president and founder of God Centered Life Ministries, and author of several books including How the Bible Can Change Your Life and John 1-12 For You.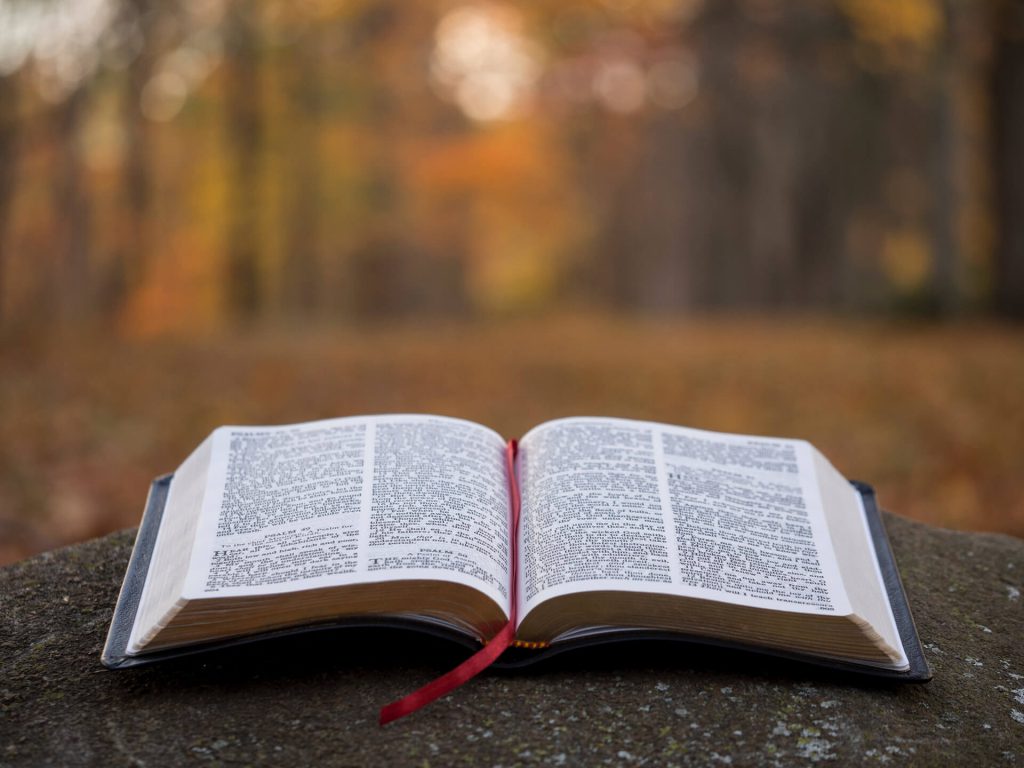 WANT MORE?

To receive God Centered Life devotionals directly in your inbox, as well as other resources, enter your email address in the form at the bottom of this page and click "subscribe."