Ezekiel 16: The Love of God
Ezekiel 16,  Job 5,  John 8:21-30,  2 Peter 2:17-22  
A beautiful parable, with startling application to God's people, and final hope after all the crying of judgment and condemnation.
First, we are told of how God's people are from the land of Canaanites, their father an Amorite and mother a Canaanite (16:3). We are going way back to Genesis, the call of Abram, and before. God's people's origin is being brought to remembrance and her ancient history personified.
God saw her, as it were, kicking about in her own blood—a child abandoned to die, helpless, vulnerable, desperate (16:6). He said to her "live," and by the power of his word his people came to life! She grew and flourished and became beautiful—but then God's bride, God's people, went back to her old ways. She gave herself to the idolatry of her ancient history and became syncretistic in her worship, forming alliances with Egypt and Assyria. For this she was not paid, like a whore is paid, but paid for the privilege to be adulterous. Her alliances as a country with these states compromised her religious devotion to God and made her polytheistic—like a woman who is unfaithful to her husband pursuing other lovers. "How sick is your heart," God says (16:30). Judgment will come. What she has done is worse than Sodom and worse than Samaria. She has sacrificed her children and abandoned God.
But, nonetheless, "yet I will remember my covenant with you in the days of your youth, and I will establish for you an everlasting covenant" (16:60). All this new, eternal, everlasting covenant will mean she will "know that I am the the LORD" (16:62). It will cure God's people of polytheism and give them a committed devotion to God as the Lord God and the only Lord God. How can this great rescue be achieved? "…When I atone for you for all that you have done" (16:63).
We sometimes view God's relationship to us in dispassionate propositional terms. And yet here, with biblical sanction, is the view of God as husband—a committed lover in despair at the faithlessness of his wife. The pain of someone cheating on you is intense. There are perhaps few greater emotional pains imaginable than catching your wife or husband in bed with another lover. God's people, we are told, in their idolatrous devotion to other gods, are in effect acting this way towards God.
It is no wonder that there will be judgment for their sin, their idolatry. And it is even more amazing that God himself, in Christ, will atone for his people's sins and win them back to himself, so that once again they are loyal and faithful to him.
Remember who we were before God saved us—kicking around in our own blood. Remember that all we are and all that we have done is from God and by grace. And be faithful to the God who loves you so—so much that he atones for your idolatrous sins at the cross.
ABOUT THE AUTHOR
Josh Moody (Ph.D., University of Cambridge) is the senior pastor of College Church in Wheaton, IL., president and founder of God Centered Life Ministries, and author of several books including How the Bible Can Change Your Life and John 1-12 For You.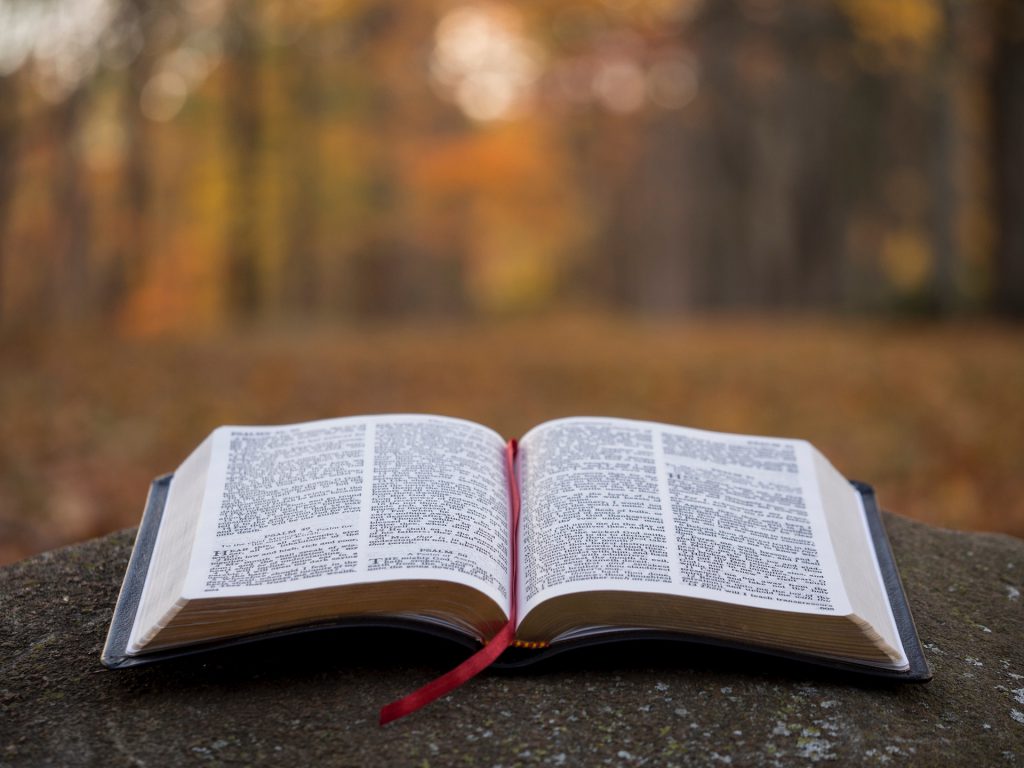 WANT MORE?

To receive God Centered Life devotionals directly in your inbox, as well as other resources, enter your email address in the form at the bottom of this page and click "subscribe."