Ezekiel 35-37: God's Word Renewing God's People
Ezekiel 35-37, Job 13, John 11:1-16, 1 John 3:11-18 
Chapter 35 begins with a prophecy against Edom ("Mount Seir") for their sinful opposition to God's people: "Because you cherished perpetual enmity and gave over the people of Israel to the power of the sword" (35:5).
As if to ensure pride does not thereby ensue to Israel, chapter 36 then announces prophecy against the mountains of Israel (36:1). But, nonetheless, there will be a return from exile: "But you, O mountains of Israel, shall shoot forth your branches and yield your fruit to my people Israel, for they will soon come home. For behold, I am for you, and I will turn to you, and you shall be tilled and sown" (36:8-9). This is not because Israel is more holy but because of God's concern for his own name: "It is not for your sake, O house of Israel, that I am about to act, but for the sake of my holy name" (36:22).
Then come some justly famous prophecies of God's New Testament blessings to come, fulfilled in Christ and the gift of the Spirit. "And I will give you a new heart, and a new spirit I will put within you. And I will remove the heart of stone from your flesh and give you a heart of flesh. And I will put my Spirit within you, and cause you to walk in my statutes and be careful to obey my rules" (36:26-27).
All this seemed perhaps too good to be true for Israel at this point in their desolation, and so Ezekiel is given perhaps his most famous vision, the vision of the valley of dry bones (chapter 37). "O dry bones, hear the word of the LORD" (37:5), and the dry bones did live. God's Word has the power to bring life from the dead! "And as I prophesied, there was a sound, and behold, a rattling, and the bones came together, bone to its bone" (37:7). "Prophesy to the breath; prophesy, son of man, and say to the breath, Thus says the Lord God: Come from the four winds, O breath, and breathe on these slain, that they may live." So I prophesied as he commanded me, and the breath came into them, and they lived and stood on their feet, an exceedingly great army" (37:9-10). Judah and Israel will come together as one (37:15-19), and there will be one shepherd over them, a Messianic Davidic King (37:24). And finally God will be with his people, and his people will know that he is God and the nations will realize he is God too: "My dwelling place shall be with them, and I will be their God, and they shall be my people. Then the nations will know that I am the LORD" (37:27-28).
There is enough to feast on in these chapters to last us a week. At its heart is a promise of God's Word powerfully renewing God's people. Would you receive God's Word today? Would you pray that God's Word would resound in the ears of God's people—even a valley of dry bones as we may sometimes seem—and that we would come to life, a spiritual army, and that the nations would know that God is the Lord?
ABOUT THE AUTHOR
Josh Moody (Ph.D., University of Cambridge) is the senior pastor of College Church in Wheaton, IL., president and founder of God Centered Life Ministries, and author of several books including How the Bible Can Change Your Life and John 1-12 For You.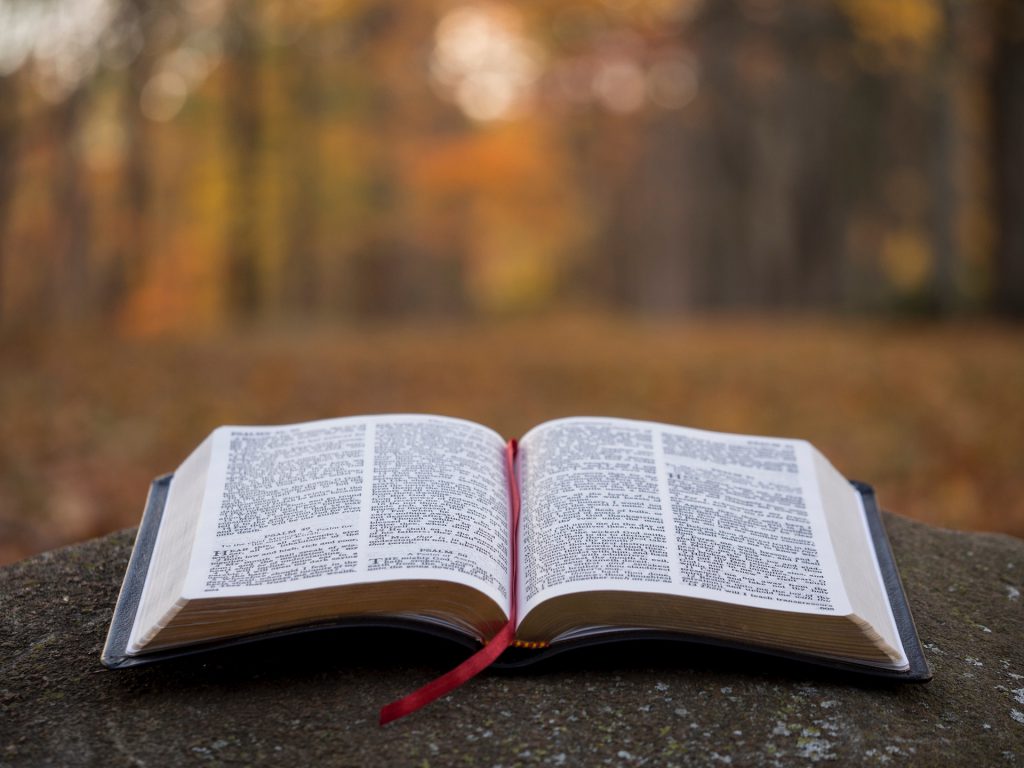 WANT MORE?

To receive God Centered Life devotionals directly in your inbox, as well as other resources, enter your email address in the form at the bottom of this page and click "subscribe."