Galatians 3:15-29: Christ!
2 Samuel 14-15, Psalm 113, Mark 14:66-72, Galatians 3:15-29
Paul is making the case that the way we are saved and grow as a Christian is through the power of Christ by his Spirit—the gospel at work in us as received through faith. This is a critically important lesson for us to understand: it is the preventative medicine against legalism, and the corrective if we have fallen into legalism. Yes, we must work out our salvation with fear and trembling; but remember how that verse concludes: for it is God who is at work in you to will and act according to his good purpose. We work out what God is working in; we work with all his energy that so powerfully is at work in us. What Christianity is not is a series of powerless rules and religious rituals. That is not the gospel—however impressive those rules and those rituals may appear, they are actually powerless to save and powerless to make you more like Christ. Pray! Trust! Work in the power of the Spirit!
Having made this case, Paul is now both providing logical support for it from the Bible and applying it to one crucial area.
He defends what he has been saying as the message of the whole Bible, and not just the New Testament. He goes right back to Abraham. Of course, we think of Moses and what Moses would have said. But before Moses, there was Abraham. And the Law of Moses does not set aside the promise of grace (the "covenant") first established by God with Abraham. That promise is fulfilled in Abraham's seed—that is, in Christ, who we receive by faith in him.
The question then comes, but why the law? Paul's answer is that the law of Moses was given to lead us to Christ. In the Book of Romans, Paul fills out this answer with fuller and with more detail, but here in Galatians he simply makes the case that the purpose of the law was to lead us to Christ. We are sinners. The law comes and tells us not to sin. We find that we cannot obey the law. Therefore, we are brought to our knees in desperation asking God to save us! Save me, Lord! We are led, by the law, to the foot of the cross at Calvary. That is the purpose of the Law.
What implications does this truth have? Many in so many great ways. Paul puts it like this: "There is neither Jew nor Gentile, neither slave nor free, nor is there male and female, for you are all one in Christ Jesus." What an implication! The racial division: gone. The gender barriers between men and women that in ancient culture (and in many cultures still today) cause such friction and division and evil: gone. Slavery and the distinctions of master and slave, and all the class distinctions that are a vague echo of those slavery and master distinctions: gone! Think of it: we are all one in Christ Jesus! What is the great hope for unity in this world? Christ!
ABOUT THE AUTHOR
Josh Moody (Ph.D., University of Cambridge) is the senior pastor of College Church in Wheaton, IL., president and founder of God Centered Life Ministries, and author of several books including How the Bible Can Change Your Life and John 1-12 For You.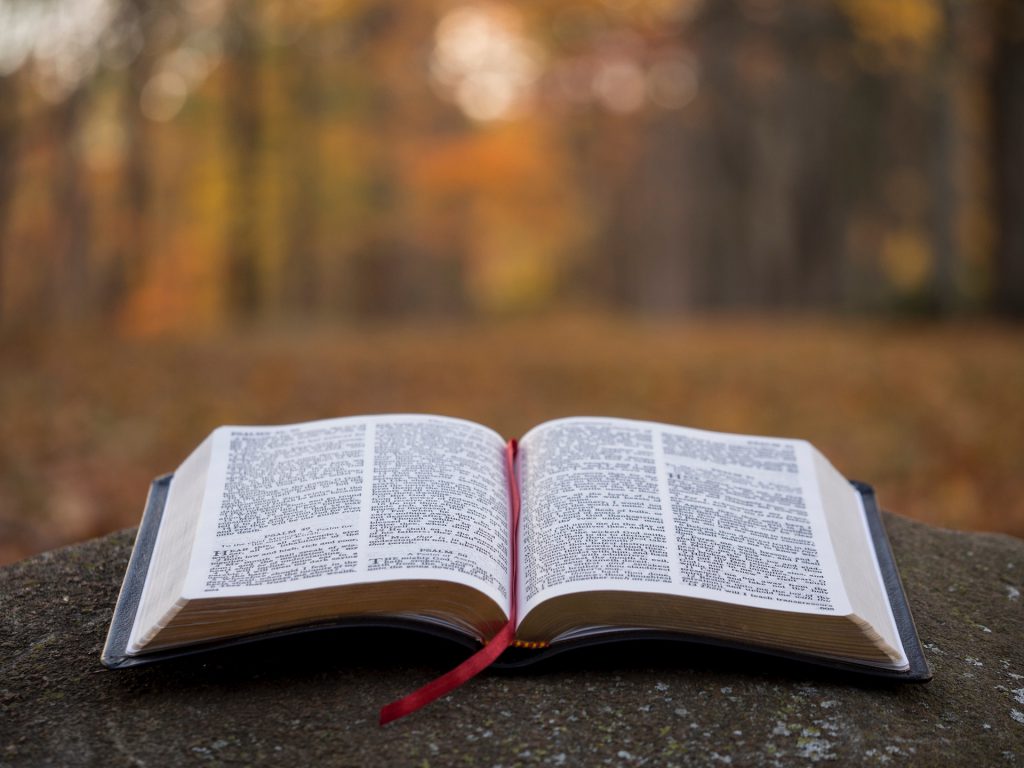 WANT MORE?

To receive God Centered Life devotionals directly in your inbox, as well as other resources, enter your email address in the form at the bottom of this page and click "subscribe."