Galatians 6: Amen and Amen.
2 Samuel 23-24, Psalm 118, Mark 16, Galatians 6
Having so passionately warned the Galatians against legalism, Paul has now been helping them see that this gospel of grace and peace does by its very nature and power lead to a changed life. This "walking in the Spirit" he has exhorted them to follow. Now, in this last chapter, Paul turns to the community implications of following their crucified Lord, and then gives them a last warning.
Part of the implications of the gospel is that we care enough for each other to warn each other about, and call each other back from, sin. "If someone is caught in a sin," Paul says, those who are spiritual "should restore that person gently." There is an appropriate discipline process that goes on in healthy church – the metaphor here is of a doctor resetting a bone. Obviously, the patient needs to be willing to have his bone reset! But if so, those who who are spiritual – meaning probably the pastors, elders or those who are in positions of spiritual authority and respect within the local church – are to find a way to gently restore the sinning brother or sister. In this way, says Paul, we fulfill the law of Christ. We are carrying each other's burdens and loving each other. But when we are engaged in this hard work of calling someone back from sin, we should be careful or we may also be tempted, perhaps by the very sin that we are warning our brother against. Or if not by that, then by something else to which we are especially vulnerable in our spiritually depleted state after the hard work of coming alongside a spiritually sick patient.
There is a balance to all this, of course. Each one should test their own actions. Don't spend all your time comparing yourself to other people in the church. We should carry our own load. Even as also, when necessary, the law of the love of Christ propels us to help if someone falls into trouble or difficulty or sin.
As Paul thinks of those who have especial responsibility for encouraging and exhorting and teaching from God's Word, he exhorts the others to "share all good things with their instructor." Churches have a responsibility to share with their pastors, even as the pastors must take care of and shepherd the churches.
Then Paul returns to the warning mode. He draws on the analogy of reaping and sowing. No farmer would expect to get a different crop from the seed that he sowed! In the same way, we cannot expect to get anything other than evil if we sow sin. Nor can we expect to have anything other than joy and hope and eternal life if we sow to please the Spirit. Therefore, let us not become weary in doing good for we will reap a harvest at the proper time if we do not give up! Perseverance is such an important word. Never give up. Never. What does that mean? It means doing good to all people as you have the opportunity, especially to those who belong to the family of believers. Christians have a particular responsibility towards other Christians, but also are to love their neighbors as themselves.
Paul dictated his letters, but now as he comes to this final exhortation, he wants the Galatians to see that he is writing it himself. This means much to him. He is, as it were, underlining, highlighting, putting in bold and ALL CAPS, the following instructions. Flee from the legalists!
May I never boast except in the cross of our Lord Jesus Christ, through which the world has been crucified to me, and I to the world. 
And again:
Neither circumcision nor uncircumcision means anything; what counts is the new creation.
If only we could keep this thought clear in our minds: THE NEW CREATION. When we trust in Christ, he gives us his Spirit and we are a new creation. The old has gone. The new has come. It is said that Augustine, after he had been converted, was walking down the streets, and one of his former mistresses saw him. "Augustine," she called out, "it is I!" "But," said Augustine in return, "It is not I." He had changed. He was new. And if you put your trust in Christ, you become new.
In case any were still liable to argue with him about all this, Paul brings in his apostolic scars. Countless beatings. For all the wounds he must have carried, read 2 Corinthians 11:23-29. His back must have been a roadmap of the cost that he bore to push forward the gospel of Christ in his age. No more boasting in circumcision. He bore the cross. And it was the power of the cross that changed lives then and still does today.
The grace of our Lord Jesus Christ be with your spirit, brothers and sisters. Amen.
Amen and Amen.
ABOUT THE AUTHOR
Josh Moody (Ph.D., University of Cambridge) is the senior pastor of College Church in Wheaton, IL., president and founder of God Centered Life Ministries, and author of several books including How the Bible Can Change Your Life and John 1-12 For You.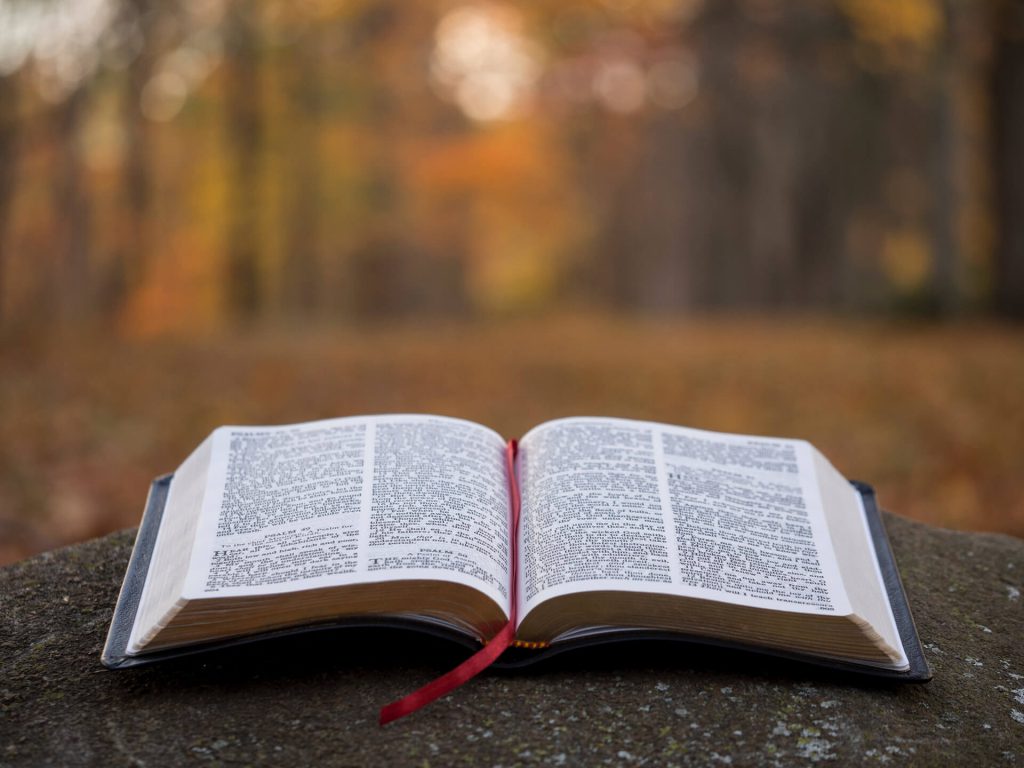 WANT MORE?

To receive God Centered Life devotionals directly in your inbox, as well as other resources, enter your email address in the form at the bottom of this page and click "subscribe."