Isaiah 42-43: Comfort and Encouragement
Isaiah 42-43,  Proverbs 26:1-16,  Luke 23:26-31,  Hebrews 9:11-28  
Again, stupendous chapters, filled with hope and promise. One way of looking at the "LORD's chosen servant" (42:1) is through what he will do and what he will not do. He will "bring forth justice to the nations" (42:1). He will "faithfully bring forth justice" (42:3). The mission of God's servant, the suffering servant that Isaiah is predicting, is to bring forth justice on a global scale. This is what he will do—at the cross, and finally when he returns in glory. What will he not do? He will not "cry aloud or lift up his voice" (42:2). A "bruised reed he will not break" (42:3). A "faintly burning wick he will not quench" (42:3). This suffering servant then is not a bully, is not unkind, is not aggressive or stomping on the weaknesses of others to fulfill his agenda. A bruised reed he will not break.
How comforting are these words! Perhaps you sense you are "bruised" today. Perhaps you wonder whether God will have anything more to do with you. Be comforted that God is in the business of not breaking bruised reeds.
In similar fashion, it is interesting to look at the extraordinary chapter 43 from the point of view of response. We are told not to do two things (one of them repeated). "Fear not," the text says (43:1). And again, "fear not" (43:5). Despite all the trouble around for God's people, his plan is one of redemption, and even though you pass through the waters, he will be with you. Recalling God's great redemption at the time of Exodus (43:3, 16) encourages us to realize that God can do anything, and for his own people he will find a way to redeem them—even at great cost to himself. But then we are also to "remember not" (43:18). Do not look back to the past, but realize that God is doing a new thing (43:19).
In the gospel God is always doing a new thing. There is fresh power and anointing impact as the gospel is preached and believed and put into practice. In its essence the gospel has a regenerative power, a seed that once planted grows to be a large tree, that in the human heart breaks out into springs of living water.
So not only are these words comforting, they are also empowering and renewing. There is a new thing that God is doing today, through Christ, who came once at the cross and is returning, and has left us his Spirit to empower us to do his work until he comes back. Be comforted ("a bruised reed he will not break"); be encouraged ("fear not," "remember not"). 
ABOUT THE AUTHOR
Josh Moody (Ph.D., University of Cambridge) is the senior pastor of College Church in Wheaton, IL., president and founder of God Centered Life Ministries, and author of several books including How the Bible Can Change Your Life and John 1-12 For You.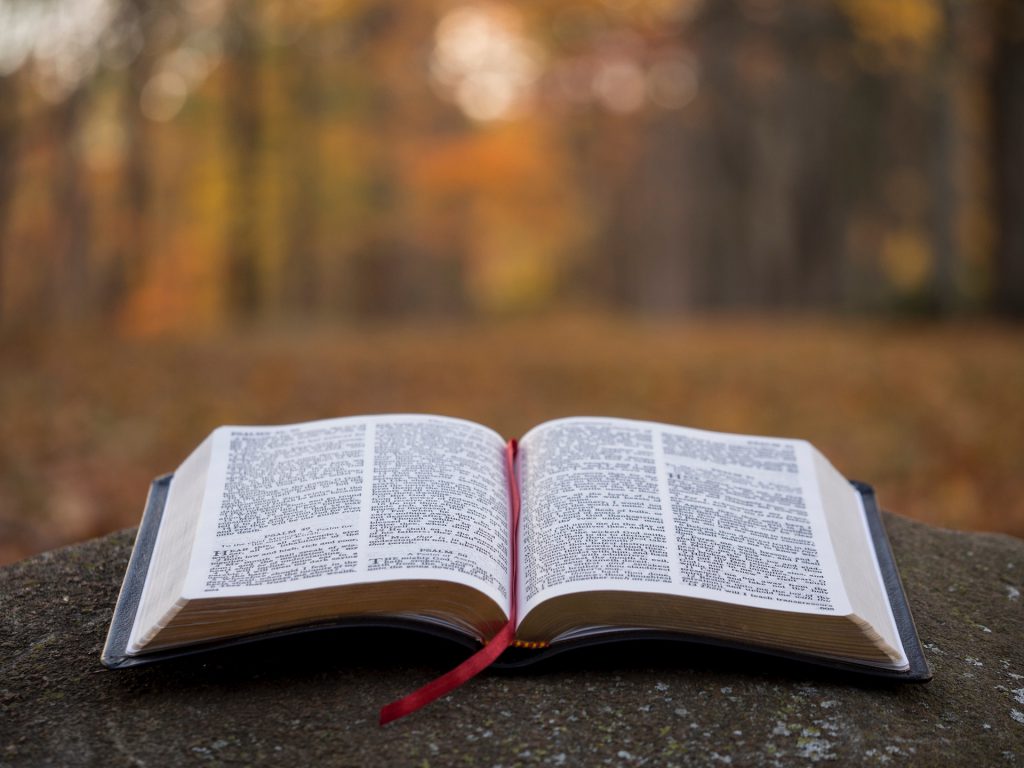 WANT MORE?

To receive God Centered Life devotionals directly in your inbox, as well as other resources, enter your email address in the form at the bottom of this page and click "subscribe."