Isaiah 46-48: The God Who Is and There Is No Other
Isaiah 46-48,  Proverbs 27:1-14,  Luke 23-38-43,  Hebrews 10:19-39 
Throughout these chapters, the fortunes of those who trust in idols are compared with the blessing of those who trust in God. The idols of Bel and Nebo are carried on beasts of burden—and even the beast cannot reliably carry them (46:1-2). In contrast, God's people, the remnant of the house of Israel, have been borne by God himself (46:3-4). While idols are a burden that no man or beast can bear, God carries us, cares for us, and saves us. What a difference between the two! One is a burden and a failure. The other is a support and is salvation!
Let us ask ourselves: is our idea of "religion" one of a burden, an impossible load that no one can carry (like the Pharisees approach to "religion")? Or is our idea of God more like the real God of the Bible who himself carries us and saves us? The difference between the two approaches is everything!
The idols are just gold and silver, but God is incomparably great. "For I am God, and there is no other; I am God, and there is none like me" (46:9). This is not a matter of mere religious morality. This is a matter of the real person of God himself. He speaks and it happens: "I have spoken, and I will bring it to pass; I have purposed, and I will do it" (46:11).
Babylon, on the other hand, trusts in idols, and its own wisdom, knowledge, enchantments and sorceries will "sit on the ground without a throne" (47:1). They will be diminished and shamed: "Your nakedness shall be uncovered" (47:3). They said "no one sees me" (47:10), but of course God does, as he sees and knows all. They said they themselves were God: "I am, and there is no one besides me" (47:10). Yet behind all idolatry is the worship of the self; the attraction of idols is that they express our own selves writ large on the sky, and when we worship them, we worship the great me, that is our own selfish desires to be like God. All this will come to naught.
By contrast, for God's people there is hope and blessing. This is not, let it be well-noted, because they are themselves morally perfect and preferable. They confess the name of God "but not in truth or right" (48:1). They are "obstinate" (48:4). And so God has arranged things; he is going to do something so spectacular that there is no way they can say "my idol did it" (48:5).
It all comes down to realizing who God is. "I am he; I am the first, and I am the last" (48:12). The difficulties that Israel got themselves into were because they did not pay attention to God's commandments, and therefore did not experience the promised peace and righteousness (48:18). But still, "The LORD has redeemed his servant Jacob!" (48:20). A new redemption is coming, a new Exodus, when God will lead his people and rescue them again. Those who reject this way will not find peace, just as those who rejected God's commandments did not find peace: "There is no peace for the wicked" (48:22).
The great secret of life is to find ourselves happy in God. To realize that God is and there is no other, and that in him are all the secrets of infinite happiness and satisfaction imaginable. With that realization securely in place, but necessarily renewed daily, we can find strength to wait for salvation—in this case for the coming of the Christ. We can find strength to trust that God will redeem his people again. And we can look at the idols around us—the perfect house, the perfect family, the perfect job, the dream career—and realize that as much blessing as can come from such things, in the end it is all about God, the God who is and there is no other.
ABOUT THE AUTHOR
Josh Moody (Ph.D., University of Cambridge) is the senior pastor of College Church in Wheaton, IL., president and founder of God Centered Life Ministries, and author of several books including How the Bible Can Change Your Life and John 1-12 For You.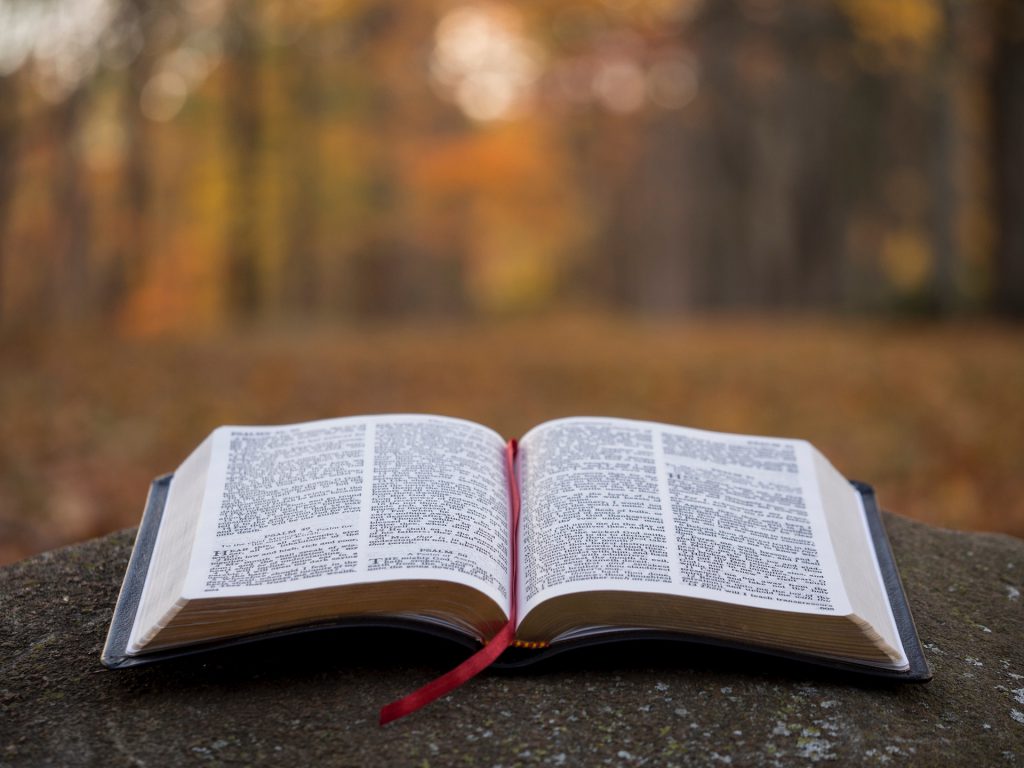 WANT MORE?

To receive God Centered Life devotionals directly in your inbox, as well as other resources, enter your email address in the form at the bottom of this page and click "subscribe."