Job 14: Hope in Suffering
Ezekiel 38-39, Job 14, John 11:17-37, 1 John 3:19-24
At least there is hope for a tree! In this continued reply to his "comforters," Job interweaves deep despair with sudden questioning, hope, and then returns to deep despair again. The waves of suffering and mourning wash over him, and he is hanging on in the storm to his faith—questioning, doubting, but believing still. Such is often the experience of a believer in suffering: questions come, pain with it, but still underneath are the everlasting arms. He will not let you go, Christian, he will not let you go!
In the middle section, there are some precious promises—jewels that glitter far more brightly from the light of the resurrection of Jesus that we now know about and which give us a sure and firm foundation for eternity. Because of what he does know about God, Job reasons that there must be a future hope. God "will long for the creature his hands have made":
"I will wait for my renewal to come. You will call and I will answer you; you will long for the creature your hands have made" (14:14-15).
Similarly, he reasons that his "offenses" will be "sealed" up and his sins "covered over."
"My offenses will be sealed up in a bag; you will cover over my sin" (14:17).
If Job, who lived before the resurrection of Jesus from the dead, could have this hope, how much more can we be sure of our future destiny, we who believe in the Risen Jesus! But then Job returns to his mourning and doubts:
"As water wears away stones and torrents wash away the soil, so you destroy a person's hope" (14:19).
What do we learn from this part of Job's reply to his so-called "comforters"?
First, we learn that the emotion of mourning and deep sadness can be experienced even by the true believer in God. This can truly comfort us when we suffer. At least we know that those feelings are not signs of our lack of spirituality. We too are flesh and blood, and we will experience pain in this world.
Second, we can learn that if Job, living before the resurrection of Jesus from the dead, could hang on to hope ("I will wait for my renewal to come," 14:14), how much can we who know the Risen Christ hang on to hope too! Or to put it as the apostle Paul put it, we mourn, but not like those without hope!
But we do not want you to be uninformed, brothers, about those who are asleep, that you may not grieve as others do who have no hope. For since we believe that Jesus died and rose again, even so, through Jesus, God will bring with him those who have fallen asleep. For this we declare to you by a word from the Lord, that we who are alive, who are left until the coming of the Lord, will not precede those who have fallen asleep. For the Lord himself will descend from heaven with a cry of command, with the voice of an archangel, and with the sound of the trumpet of God. And the dead in Christ will rise first. Then we who are alive, who are left, will be caught up together with them in the clouds to meet the Lord in the air, and so we will always be with the Lord. Therefore encourage one another with these words (1 Thessalonians 4:13-18).
ABOUT THE AUTHOR
Josh Moody (Ph.D., University of Cambridge) is the senior pastor of College Church in Wheaton, IL., president and founder of God Centered Life Ministries, and author of several books including How the Bible Can Change Your Life and John 1-12 For You.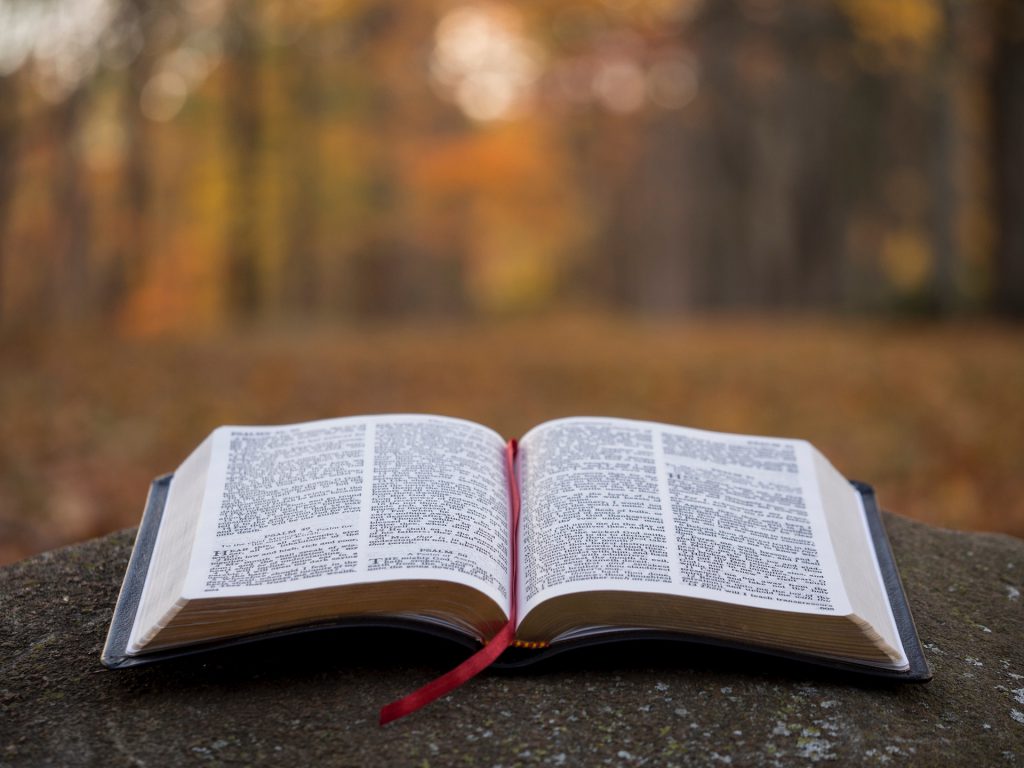 WANT MORE?

To receive God Centered Life devotionals directly in your inbox, as well as other resources, enter your email address in the form at the bottom of this page and click "subscribe."