Luke 1:1-25: The Certainty
1 Kings 1, Psalm 119:1-8, Luke 1:1-25, Ephesians 1:1-14
The Gospel of Luke is written by a medical doctor, who was a companion of Paul's, for a specific purpose: "that you may have certainty concerning the things you have been taught" (1:4). In other words, the point that Luke is making, and seeking to establish, is that the things that "Theophilus" (a prominent, perhaps wealthy, Christian to whom the letter is dedicated, and who either literally or symbolically represents believers who "love God") has been taught are certain, true, reliable, and to be trusted as verifiably accurate and real.
Luke writes, in both of his two volume account of Christians origins (Luke and Acts were probably originally distributed as a two volume set on Christian origins, see Acts 1:1), in order that people might know that the things about Jesus are definitely true. He writes therefore an "orderly" account, well structured, well researched, and with a careful attention to historical detail and facts. He writes, it is usually considered, as a careful mouthpiece for the apostle Paul, emphasizing Paul's characteristic message of justification by faith alone (Luke 18:14).
The opening story emphasizes these themes. He situates the narrative historically, "in the days of King Herod," and records how even the righteous priest Zechariah (1:6) cannot initially believe what God says to him. He asks the question that Luke considers that his readers are asking: "How shall I know this?" (1:19) With what certainty can I know that these things about Jesus are certainly true? And we find that because he did not believe, he is made silent until the things of which the angel spoke come true (1:20).
We are then immediately encouraged to be open to hear God speak to us through his Word, through Luke's Gospel, through the Bible. This is why Luke wrote, that we—unlike Zechariah at least initially—will believe the things that we have been taught. Take a moment this morning to ask God through Luke's Gospel to confirm to you the solid foundation that you have in Christ, and in God's Word. Ask God to help you trust and obey—for there is no other way to be happy in Jesus, but to trust and obey. And may God, by his Spirit, speak to you anew and with fresh power through the mouthpiece of Luke and through his Gospel.
ABOUT THE AUTHOR
Josh Moody (Ph.D., University of Cambridge) is the senior pastor of College Church in Wheaton, IL., president and founder of God Centered Life Ministries, and author of several books including How the Bible Can Change Your Life and John 1-12 For You.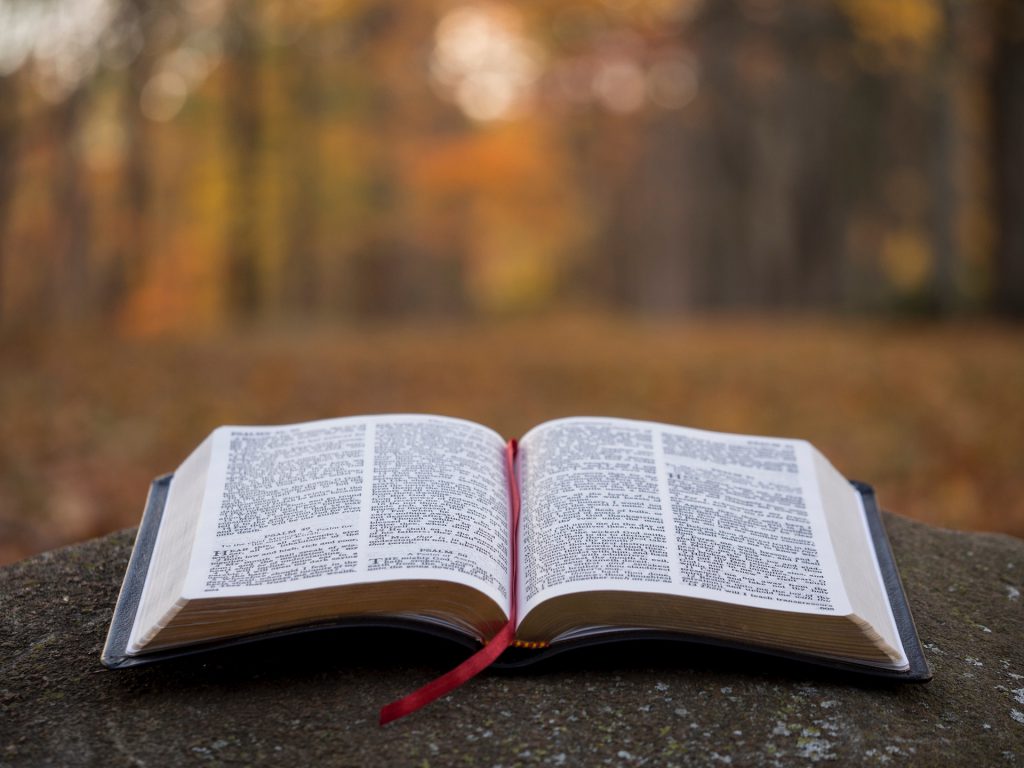 WANT MORE?

To receive God Centered Life devotionals directly in your inbox, as well as other resources, enter your email address in the form at the bottom of this page and click "subscribe."