Luke 18:1-8: Always Pray and Do Not Give Up
Nehemiah 9, Proverbs 12:15-28, Luke 18:1-8, 2 Timothy 3:10-17 
There are motivations for prayer, but here in this parable Jesus pulls upon two less commonly considered motivations. The aim of Jesus teaching in these eight verses is, as Luke says, to teach us to "always pray and not give up." Both those lessons need to be learned: we need to learn to always pray, and we need to learn not to give up.
Of course, we cannot always be in a "prayer meeting," but we can have a pattern of life whereby regular prayer is consistently, always, an aspect of our lives. We can regularly and consistently resort to God in prayer throughout the day too, and not just in our quiet times at the beginning of the day. But we also need to learn "not to give up." It is easy to become discouraged by prayer, to think that prayer doesn't make any difference. But we need to not give up. How, though, do we find the motivation to always pray and not give up?
Jesus' parable provides us with less commonly considered motivations. The story is of an unrighteous judge. He neither fears God nor cares about men. A God-fearing judge would be best of all. He would do what was right in the eyes of God, whether or not it pleased people. But many judges would at least care about the opinion of other people, and therefore do what is right if people were paying any attention. But to come before a judge who neither fears God nor cares about people is the worst kind of judge!
The widow, vulnerable with her lack of a husband to protect her and advocate for her, is seeking justice against an adversary. The adversary has taken advantage of her vulnerable state, perhaps. At any rate, the judge will not listen to the widow. He refuses to give justice. But, note this, her persistent inquiring eventually wears down even the unrighteous judge!
Now what is the conclusion from this? The conclusion is that if an unrighteous judge will hear the plea of a widow because of her persistence, how much more then will God, who is a righteous judge, hear the prayers of his elect people! So the first motivation is that God is the kind of God who hears prayers. Therefore, pray! And keep on praying, and don't give up!
But the second motivation, in the second half of verse 8, perhaps building on the first, is to do with the coming return of Jesus. In context, Jesus is talking about this return. The point here is that while God's answer to his elect people's prayers is absolutely certain, Jesus brings a question to the perseverance of his people to the end: "when the Son of Man comes will he find faith on earth?" In other words, God will be faithful—but will we?
The second motivation then is the challenge that this gives us. Be faithful; there may well be times when it is difficult. But the challenge is laid down before us and, in God's power, we can do it. Therefore, rise to the challenge, be faithful! Always pray and do not give up.
ABOUT THE AUTHOR
Josh Moody (Ph.D., University of Cambridge) is the senior pastor of College Church in Wheaton, IL., president and founder of God Centered Life Ministries, and author of several books including How the Bible Can Change Your Life and John 1-12 For You.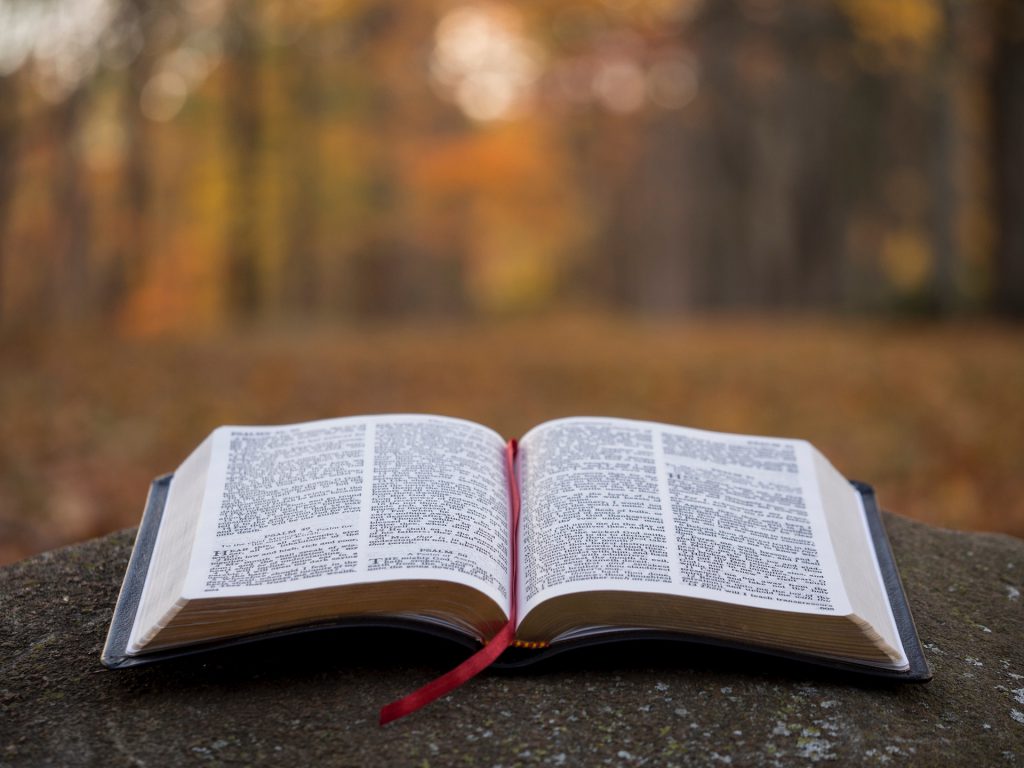 WANT MORE?

To receive God Centered Life devotionals directly in your inbox, as well as other resources, enter your email address in the form at the bottom of this page and click "subscribe."