Mark 12:35-44: The Kind of Religion Jesus Is Impressed By
1 Samuel 24-25, Psalm 105, Mark 12:35-44, 2 Corinthians 10
As Jesus has been rather ruthlessly questioned by his enemies—and as he has quite brilliantly sidestepped their traps and pointed all his hearers back to spiritual truths—now Jesus turns the table on his interlocutors. Now Jesus asks some questions!
First Jesus quotes from what became the most cited Old Testament chapter in the entire New Testament: Psalm 110. The point of the quotation here is to show that the teachers of the law cannot both say that the Christ, or Messiah, is the Son of David and not also realize that that Christ must be Lord too. "David himself calls him Lord. So how is he his son?" Jesus is opening up the category for realizing that he himself is both "son of David" and also "son of God."
Having made this point through questioning, he now turns prophetic. He tells his hearers—delighted with the way he has pricked the religious pride of the scribes – to beware of those self-same scribes. Why? Because they wander around in their impressive looking religious clothes, but really all they are trying to do is get money out of poor but pious widows. That type of religious humbug did not die out with the scribes of Jesus' day. Whether the clothes are sacramental or specially pressed suits or extremely trendy jeans, the tendency is for the priest or religious leader or whatever name to try to look good as a way of hiding the fact that they are evidently not in practice good. In essence, when you see  a religious leader giving all his time trying to look the part, it's not beyond-the-bounds of common sense to wonder how much energy they are giving to actually living the truth they talk so smoothly about. I remember one religious leader I met, whose name shall remain hidden, who later was shown to be something of a mixed bag, and who had the whitest set of teeth I have ever seen in my life. They had evidently been specially whitened for TV. A lot of money had gone into those white teeth: money and time and thought. We want our religious leaders to not just look the part. Of course, there's nothing wrong with dressing well and cleanly! But there is a balance. And if we had to choose, better to take care of widows and have less money for the clothes. Extra lengthy and rhetorically impressive prayers are another "tell"; why sound so impressive when you are praying to God who after all knows all about us? The focus is wrong. Clearly our prayers in public should be understandable to others so they can pray along with us. But the point is to pray to God, not to impress other people.
By contrast, Jesus points out the one human hero of all this interaction. Not a man. Probably not a young person either, for widows tend to be older by the nature of things. Not a rich person. A poor widow. She didn't give much. But she gave all she had. Now that's the kind of religion Jesus is impressed by.
ABOUT THE AUTHOR
Josh Moody (Ph.D., University of Cambridge) is the senior pastor of College Church in Wheaton, IL., president and founder of God Centered Life Ministries, and author of several books including How the Bible Can Change Your Life and John 1-12 For You.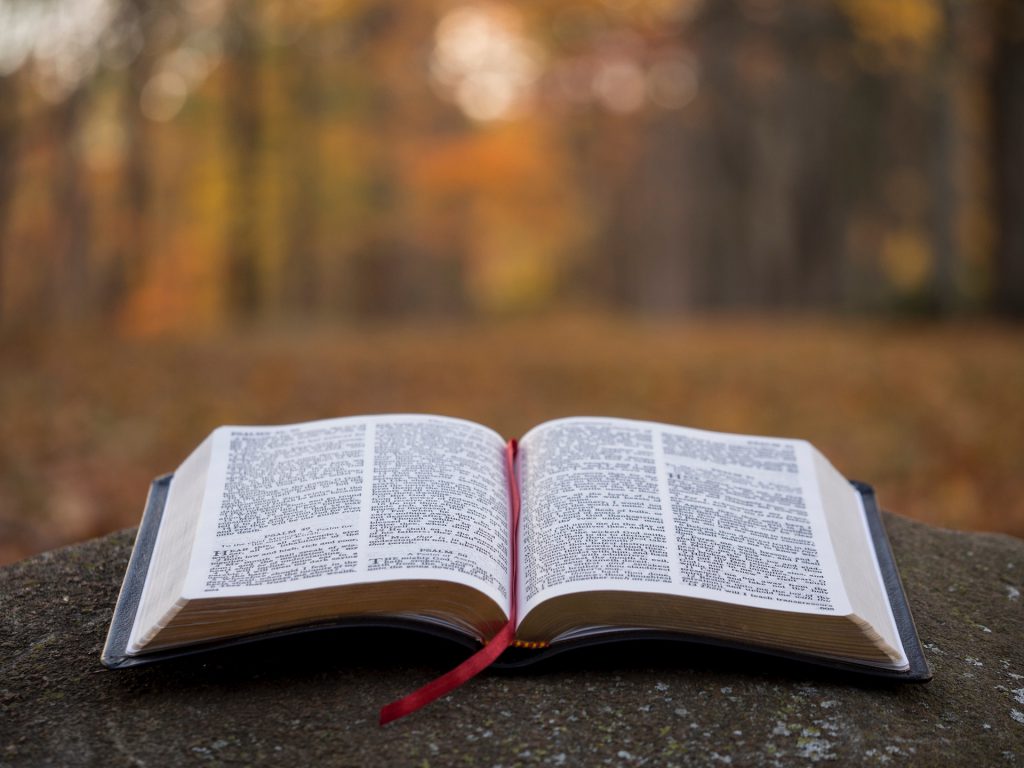 WANT MORE?

To receive God Centered Life devotionals directly in your inbox, as well as other resources, enter your email address in the form at the bottom of this page and click "subscribe."