Matthew 14:1-21: King Jesus
Exodus 27-29, Psalm 33, Matthew 14:1-21, Acts 20:1-12
John the Baptist, the greatest prophet, the one who made straight the path leading to Christ and prepared the way for him, is dead. As Jesus' fame grows, King Herod begins to think that somehow John the Baptist has returned from the dead and is imbuing his spirit in Jesus, and that is why Jesus is doing all these miracles. The association in Herod's mind between John the Baptist and Jesus Christ was a dangerous one: John had been beheaded. 
Matthew steps back to give the backstory. John had been imprisoned for calling King Herod to account for his relationship with his brother's wife. Speaking truth to power is seldom a safe thing to do, especially when the man in power is Herod. Unable to countenance such opposition from an evidently holy man, calling him to a higher standard, Herod does what dictators down through the years have always done. If you cannot defeat the argument, defeat the man; if you cannot silence the accusation through the morality of your character, then silence the accusation through bare power. He imprisons John. 
The great hope for peace and security for the people throughout the globe is the assertion of a good King, the King of kings, higher than all human authority, to which all kings must bow: God himself. But evil dictators spurn such higher authority, and take it on through violent means as necessary. Herod wanted to kill John, but aware that John was popular with the people, he feared that to kill John would result in insurrection, and so he is stuck with him in jail, silent but still a statement of Herod's immorality. 
The daughter of Herodias dances before Herod, no doubt sensually, and for her reward her mother suggests that she ask for the thing that Herod really wanted, doubly pleasing him thereby: the death of John. "The king was sorry," we are told, though we are also told he wanted John dead. Did he feign sorrow? Or was he now realizing that he should not kill John? At any rate, in gross caricature of the feast, the head of John is brought on a platter to the daughter and from there taken to the mother—who no doubt had schemed for this very end to John. 
What an awful turn of events, and how deep must the threat be to Jesus, for whom Herod is now fearing that he is a new challenge to his authority. Jesus withdraws to a desolate place. He carried our sins and our infirmities and mourns with those who mourn. A man of sorrows, deep with compassion for our pain and diseases. But the people need him, even as he mourns over John, the greatest prophet, and so when the people come to him he heals them. 
Was there ever such a man as Jesus? Caring for John, caring for the people, carrying our infirmities and diseases! Who could not worship this Jesus the Christ! There is no food for them and, in the famous story, Jesus tells the disciples to feed them. Incredulous, they say there is only enough for a small picnic, nowhere near enough to feed all 5,000. But to show that he is more than sufficient, all powerful, with a simple prayer he miraculously provides more than enough for all five thousand plus women and children. What a contrast of kings! One king is killing God's people; the other is healing and feeding God's people! Come serve this King, this King Jesus, and he will shepherd your soul and protect and provide for you. 
ABOUT THE AUTHOR
Josh Moody (Ph.D., University of Cambridge) is the senior pastor of College Church in Wheaton, IL., president and founder of God Centered Life Ministries, and author of several books including How the Bible Can Change Your Life and John 1-12 For You.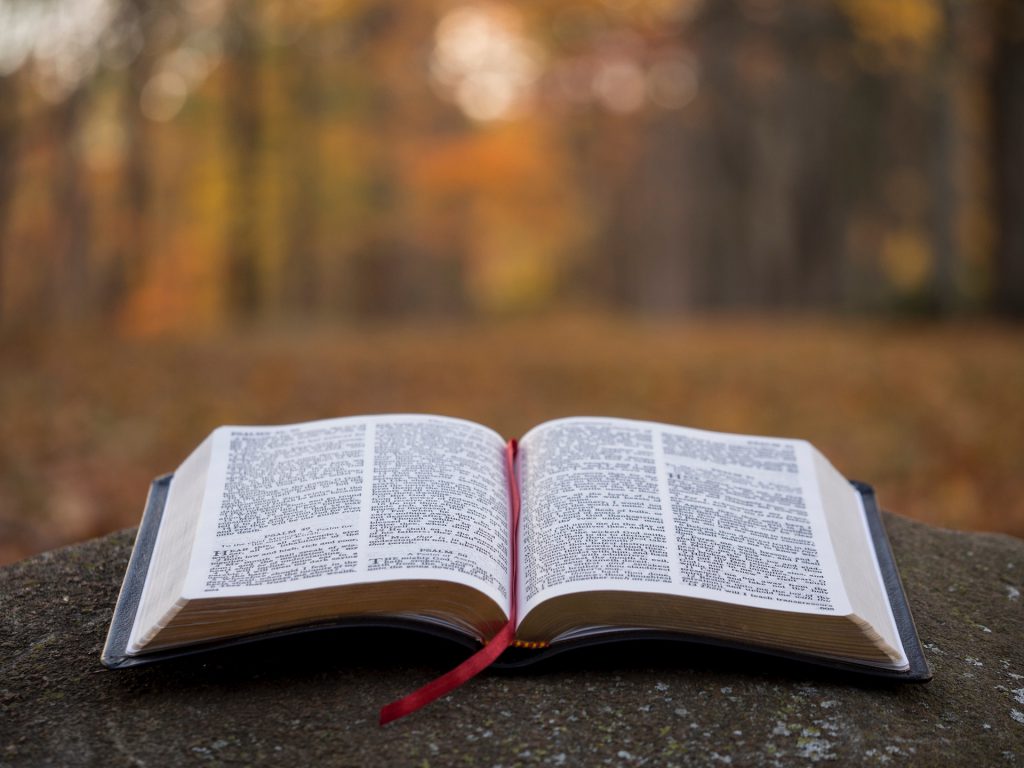 WANT MORE?

To receive God Centered Life devotionals directly in your inbox, as well as other resources, enter your email address in the form at the bottom of this page and click "subscribe."