November 24, 2018: Suffering and Glory
TODAY'S BIBLE READING:
Daniel 9, Job 21:22-34, John 13:18-30, Jude 8-16, Job 21:22-34
<![CDATA[As Job continues his reply to the accusations of his so-called "comforters," he lands on a line of argument that is hard to refute. First, he lets it be known that we cannot lecture God about the rights and wrongs of what he does or does not do.
Can anyone teach knowledge to God, since he judges even the highest?
And then having established this core principle of faithful theology – that God knows what is right and true – he then describes what is hard to deny in terms of the reality all around them. Is it not true that the wicked do sometimes (at least) flourish? How then can they say that Job's suffering is a sign of his wickedness. If anything, presumably, his previous material success would have potentially been a better sign of wickedness than even his current suffering. Job's "comforters" do not want to face up to these facts. They mouth pious platitudes that do not square with reality.
You say, "Where now is the house of the great, the tents where the wicked lived?"
But while this question seems so very pious, it is actually false.
Have you never questioned those who travel? Have you paid no regard to their accounts –  that the wicked are spared from the day of calamity, that they are delivered from the day of wrath? Who denounces their conduct to their face? Who repays them for what they have done? They are carried to the grave, and watch is kept over their tombs. The soil in the valley is sweet to them; everyone follows after them, and a countless throng goes before them. So how can you console me with your nonsense? Nothing is left of your answers but falsehood!
In other words, the wicked do not always receive discipline or punishment for their actions in this life. Therefore, their accusation that Job is suffering because Job has done something wrong is illogical. What can we say to these hard truths that Job brings to the surface? Why is it that some evil people become billionaires, and some kind and sweet people are impoverished? The answer is seen through the light of the resurrection of Jesus from the dead. In the perspective of eternity, temporary suffering in the light of eternal glory looks very different than it does without the certainty of the resurrection. "Turn your eyes upon Jesus, look full in his wonderful face, and the things of earth will grow strangely dim, in the light of his glory and grace." It is this eternal perspective that is such a precious one to hold onto. It gives us so much strength in the present. An illustration from the Christians in France at the time of the Reformation was the Hugenots. They compared the Bible to an anvil. And they had a saying about those who criticized the "anvil" of Scripture. "The more they pound, the more they shout, the more they wear their hammers out." God's eternal Word, the resurrection of Jesus, recorded for us in the fulfillment of this Old Testament Job in the New Testament Jesus, gives us a confidence that can never be shaken. Even if we are suffering like Job and surrounded by critics like Job was too. For we know that in the light of eternity, our present darkness will seem only light and momentary compared to the all surpassing glory that is to come.]]>
ABOUT THE AUTHOR
Josh Moody (Ph.D., University of Cambridge) is the senior pastor of College Church in Wheaton, IL., president and founder of God Centered Life Ministries, and author of several books including How the Bible Can Change Your Life and John 1-12 For You.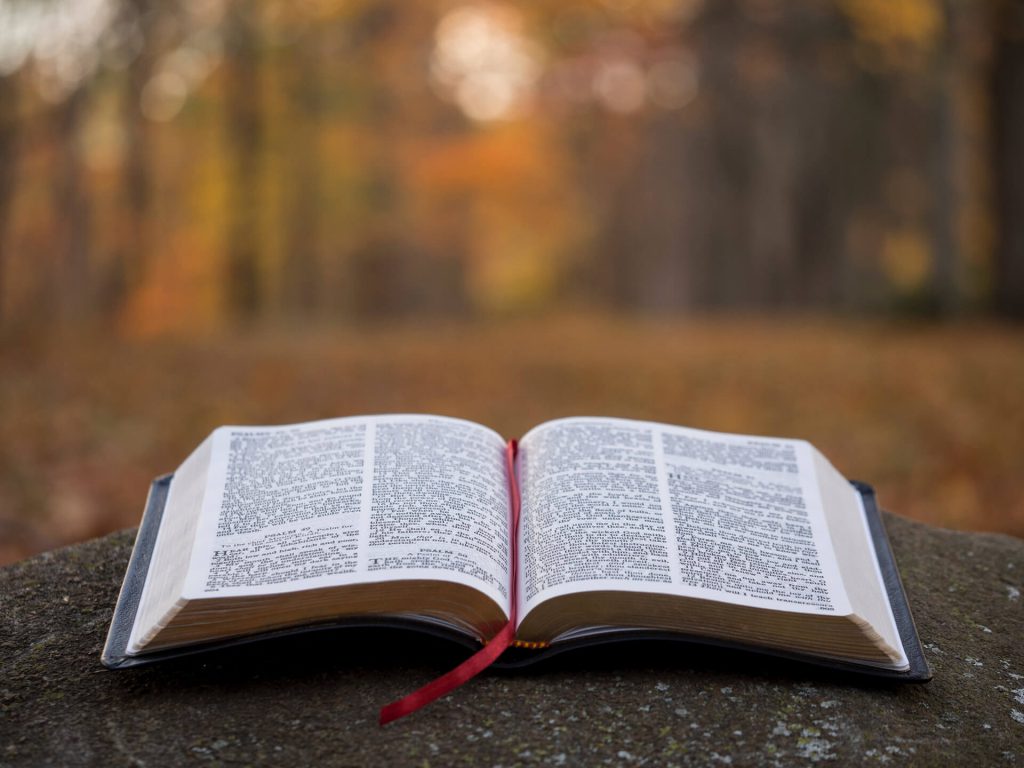 WANT MORE?

To receive God Centered Life devotionals directly in your inbox, as well as other resources, enter your email address in the form at the bottom of this page and click "subscribe."