Philemon 12-25: What Grace Does
Esther 9-10, Proverbs 17:15-28, Luke 20:20-26, Philemon 12-25
Paul is appealing to Philemon to accept Onesimus – a runaway slave – as now no longer a slave but as a Christian brother. As we observe how Paul appeals to Philemon, we learn about the power of Christ to set us free, and the responsibility we have to ensure that our brothers and sisters are flourishing too.
First, the power of Christ to set us free is further examined and explained in this second half of Paul's letter to Philemon. Onesimus is no longer a slave; he is better than a slave, a "dear brother." What is more, the sins or mistakes or errors and debts that he has accrued – whatever they may or may not be – are now covered by his brother Paul as an act of filial care for him. Paul says: "I will pay it back." So what we learn is that not only does the gospel set us vertically free in our individual relationship to God, it also sets us horizontally free in our corporate and communal relationship with one another in the family of the church. This is the power of Christ and the power of his gospel. What is the answer to the problems of our age? The same as the answer to the problems of any age: the extension of the rule of Christ and his peace. It is when men and women fall before Christ and accept his salvation in all humility that they are enabled by the power of his indwelling Spirit to love one another in all peace and mercy.
But then, second, we also learn of the responsibility that we have to ensure that our brothers and sisters are flourishing. What is the extent of this responsibility? Can we help everyone? No, we cannot help everyone, but we are to help someone, and we are not to have fall on our lips the terrible and cursed words of Cain, "Am I my brother's keeper?" Look at how Paul takes loving and sacrificial responsibility for the flourishing of Onesimus. He publicly expresses affection for him: he is "my very heart"; "he is very dear to me." Those who have been wronged and those who are wronged often need to be assured of our ongoing and undying affection. What a tonic it must have been for Onesimus to see these words of affection – no doubt spoken to him in person on other occasions – now recorded in this public document. He could not doubt Paul's Christ-inspired care for him. But what is more, Paul is willing to put his money where his mouth is. He is willing to pay for whatever it costs to have Onesimus start over again. You can be sure that he expected that Philemon, embarrassed by this offer, would probably deny Paul the opportunity to pay him anything. But the offer was genuinely made, and could well have been paid. Talk is cheap, they say; certainly, the phrase is injudicious. Words (and especially The Word) have power. But what we say with our lips must be matched with our lives, and if it is not willing to cost us pain in our pocket or our bank account, then it may be that we do not really mean what we say. Paul put his money where his mouth was, and at times we need to be willing to pay the price to ensure the flourishing of our brothers and sisters. The church has ever done this, with the care fund for the widows in the early church, to reflect the Father-heart of God for the marginalized and the abused.
And all this comes from Grace.
"The grace of the Lord Jesus Christ be with your spirit."
ABOUT THE AUTHOR
Josh Moody (Ph.D., University of Cambridge) is the senior pastor of College Church in Wheaton, IL., president and founder of God Centered Life Ministries, and author of several books including How the Bible Can Change Your Life and John 1-12 For You.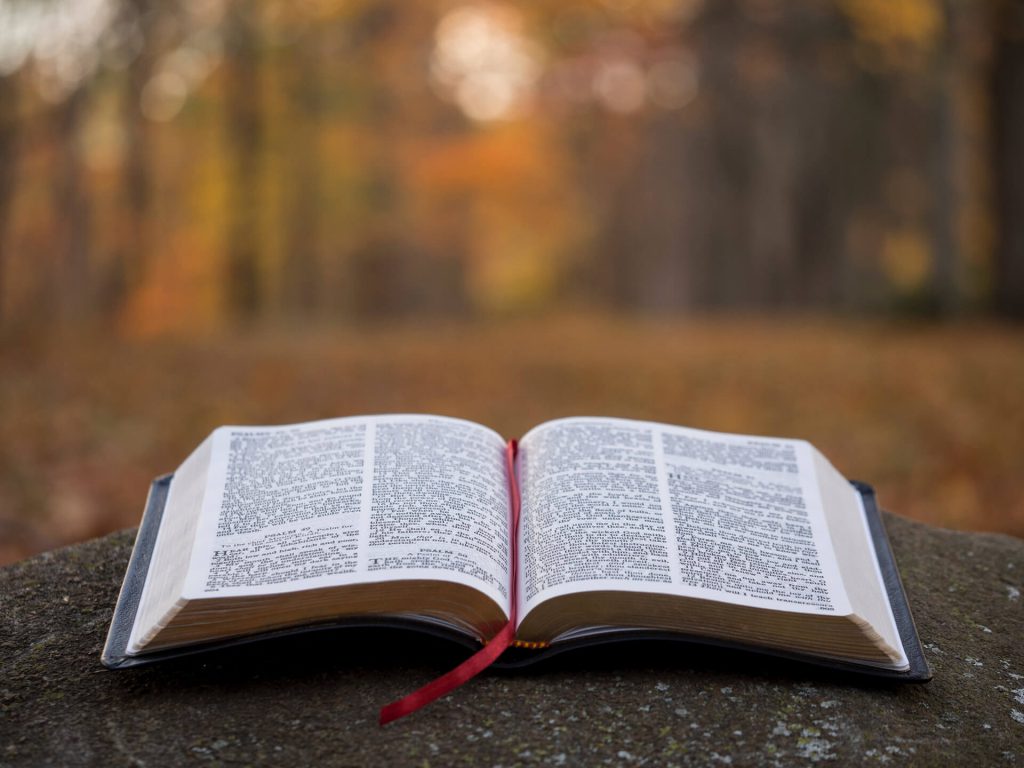 WANT MORE?

To receive God Centered Life devotionals directly in your inbox, as well as other resources, enter your email address in the form at the bottom of this page and click "subscribe."