Philippians 2:12-18: How to Follow the Example of Jesus in Practice
2 Kings 10-11, Psalm 119:137-144, Luke 5:27-32, Philippians 2:12-18
What is the right model for Christian action? Paul has said in the previous passage that the right model is based in the incarnation, death and resurrection of Jesus Christ. Our mindset—our attitude and approach to life—should be modeled after that which Christ exemplified in the way he was humble to be born, die and rise again to ascend on high. We are to consider others better than ourselves and live a life of love. But what does this mean in practice?
First, Paul tells them—"Therefore" (2:12) leading to the inferences and implications that build upon following the model of Christ—that it requires work. Sometimes we can look at the Christian life as something which does not require much effort from us. After all, we are saved by grace, aren't we? But, Paul says, once we are a Christian we should "work out our salvation with fear and trembling" (2:12). Becoming more like Christ is going to require hard work. How could it possibly not require hard work? Anything that is excellent and good requires work; surely becoming more like Christ will also require hard work. While before we are a Christian, we cannot live a life that pleases Jesus, once we become a Christian, we are able to live a life that pleases Jesus (though we will not be able to perfectly do so in this world), whereas in the next life in the age to come, we will not be able to displease Jesus. Now, we work out our salvation with fear and trembling. But, says Paul, this working out is based upon what God is working in: "for it is God who works in you to will and act in order to fulfill his good purpose" (2:13). It is a hand and glove approach: what we work out is because of what God is working.
Second, and following on from this approach that we work hard with God's supernatural power at work in us, come various practical instructions. To begin with, don't complain (2:14)! So much is spoilt in the Christian life—and in the church—by grumbling and arguing. Don't murmur and dispute and grumble. Instead, as you avoid this grumbling, you will gradually shine like stars in the sky (2:15). How? By holding out and holding on to the word of life (2:16). The phrase translated "hold firmly" has the sense of both hold out (as in share the gospel with others) and hold on (as in keep on believing the truth). Tell others about Jesus and stick to the real message of Jesus too: hold out and hold on.
Third, Paul presents himself as a model by telling them that as they continue in this path, following Jesus, he will able to boast on the last day that he did not work for nothing (2:16). They are the fruit of his labor. That labor is sacrificial: like a drink offering on the altar, he is being poured out, and yet he rejoices because of their faith (2:17), and he wants them to rejoice with him (2:18).
What an example Paul is! The primary example in this passage is Jesus, and now Paul comes along and shows how that example of Jesus is being worked out in the life of Paul. He is sacrificing joyfully for the work of the gospel, and he wants them to live a life of joy as well.
ABOUT THE AUTHOR
Josh Moody (Ph.D., University of Cambridge) is the senior pastor of College Church in Wheaton, IL., president and founder of God Centered Life Ministries, and author of several books including How the Bible Can Change Your Life and John 1-12 For You.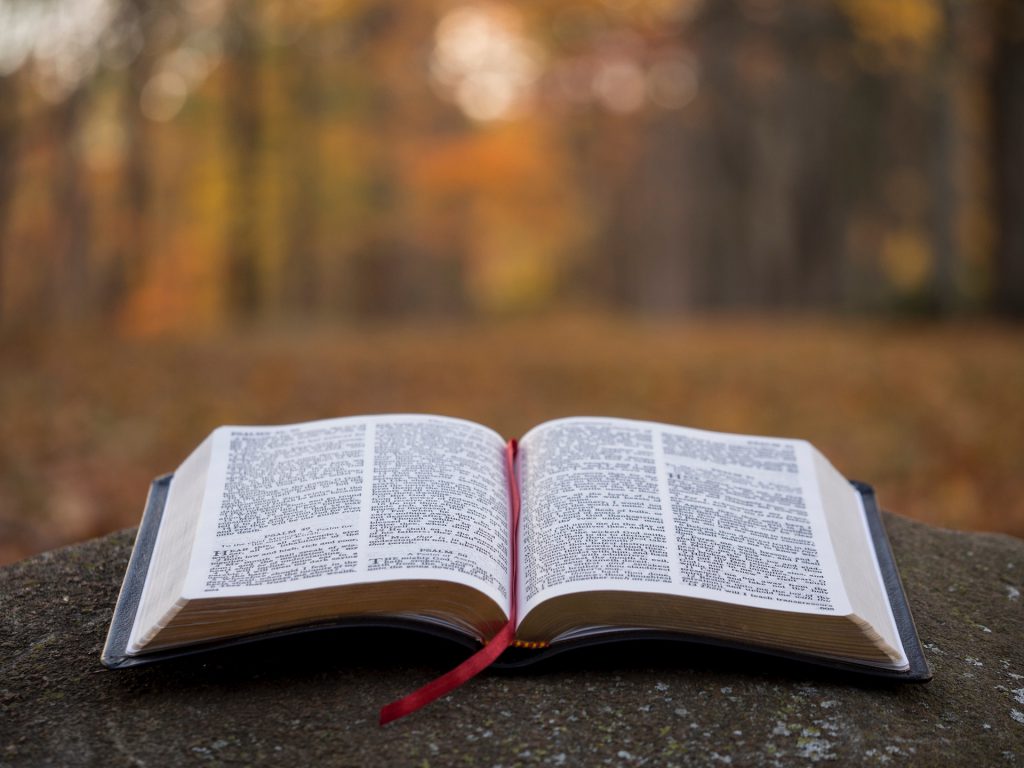 WANT MORE?

To receive God Centered Life devotionals directly in your inbox, as well as other resources, enter your email address in the form at the bottom of this page and click "subscribe."