Psalm 103: Bless the Lord!
1 Samuel 19-20, Psalm 103, Mark 12:13-27, 2 Corinthians 8
To be blessed by God is to be the recipient of his benefaction. It is to be declared by him as being in a blessed or favorable state. The blessedness of the redeemed is described by Jesus in the beginning of the Sermon on the Mount in his famous Benedictions. And the blessedness of those who are glorying in the presence of God is exulted in the Book of Revelation.
To be blessed by God is familiar language to us; but what it does mean for us to bless God? To bless God is not to give God something he does not already possess (as none of us can do that), but rather to declare that who God already is is blessed. In that sense, to bless God is akin to praising God; blessing God is a particular kind of praise of God. It is to say that God in his own person and in his own deeds and actions is blessed, good, perfect, and right.
In this psalm David tells himself to bless God ("bless the Lord, O my soul," 103:1). The basis for this blessing is remembering who God is. That is, to "forget not all his benefits" (103:2). If you are feeling that God is unfair or treating you badly, then the best solution is to remember. Think along with David in this psalm of all that God has done and all that God is.
God "forgives all your iniquity" (103:3). That is ample reason to bless God!
God "heals all your diseases." Our diseases are not finally or fully healed in this world, or else none of us would ever die. But the healing that we do experience from time-to-time is a foretaste of the full and total healing that we will one day experience!
God "redeems your life from the pit" (103:4). He lifts you up from the pit of despair and alienation from God!
God "crowns you with steadfast love and mercy." God gives you a crown, a supreme honor, of being loved by God!
God "satisfies you with good" (103:5). There is so much that is good that God gives; but even when he withholds temporal benefits, God himself is the ultimate Good, and he gives you of himself!
God ensures that your "youth is renewed like the eagle's." While physical age and ailments can rob us of physical strength, those who are rooted in God and his Word will continue to bear fruit through all the seasons of life!
There are many reasons to bless God because of his benefits! But not only that, remember how God has rescued the "oppressed" (103:6). Remember the story of "Moses" and how God rescued his people from slavery. Therefore, this God will not "always chide, nor will he keep his anger forever" (103:9). In fact, "as far as the east is from the west, so far does he remove our transgressions from us" (103:12). How great is this a reason to bless God! Our transgressions are entirely removed from us!
Do not then praise the celebrities around you (or wish that you were a celebrity), for "as for man, his days are like grass" (103:15). That will all soon fade. Instead, bless the Lord for, "the steadfast love of the Lord is from everlasting to everlasting on those who fear him" (103:17).
Therefore, David concludes, angels, mighty ones, all his hosts, all his works, in all places of his dominion, and his own soul, "Bless the Lord" (103:20-22)! This morning, would you then also bless the Lord?
ABOUT THE AUTHOR
Josh Moody (Ph.D., University of Cambridge) is the senior pastor of College Church in Wheaton, IL., president and founder of God Centered Life Ministries, and author of several books including How the Bible Can Change Your Life and John 1-12 For You.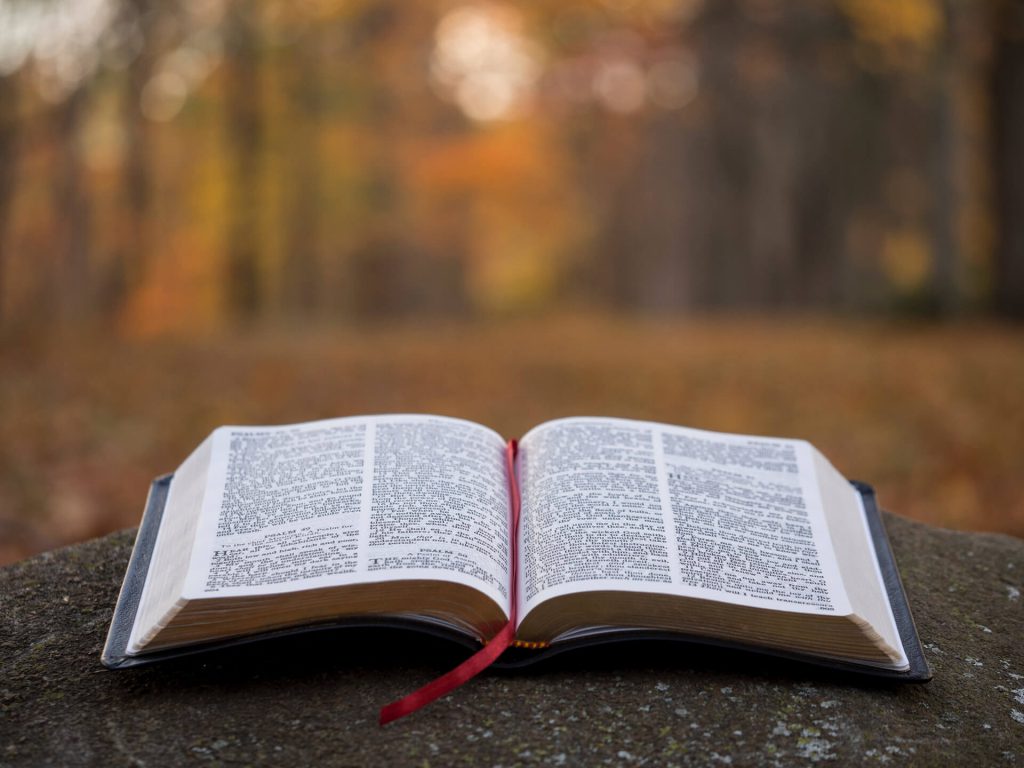 WANT MORE?

To receive God Centered Life devotionals directly in your inbox, as well as other resources, enter your email address in the form at the bottom of this page and click "subscribe."