Psalm 120: I Am for Peace
2 Kings 20-21, Psalm 120, Luke 6:37-42, Philippians 4:1-7
I have written extensively on the Psalms of Ascents in a book called Journey to Joy. I have also preached through the Psalms. These devotionals will not go through the same ground again that you can find either online through the sermons or in the book Journey to Joy. Instead, I will make a few devotional comments on these Psalms of Ascents for our encouragement and strengthening.
This first step on the journey from the bottom to the top, from despair to the presence of God, begins with a dose of blunt reality. The psalmist is surrounded by people who are lying about him, slandering him, deceiving people to attack him. Perhaps you have faced something similar. Perhaps you have had people lie about you, or even slander you. If so, it will be important to listen carefully to what the psalm models in such a situation.
First he prays, and it is an honest, heart-felt prayer. "In my distress I called to the Lord, and he answered me" (120:1). When you are surrounded by people lying about you, the temptation is to lie back about them. To slander them as they have slandered you—or at least use your tongue to attack them, if not actually lie about them. But the psalmist does not do that. In his distress, he does not go on the verbal attack against his enemies; he goes to God in heartfelt prayer. In the sanctuary of his relationship with God, he can be honest about his feelings.
Verse 4 indicates what he wishes was done to those who are attacking him. Whether he is accurately reflecting God's judgment upon those who are attacking him, or merely recording his own feelings, in either case he lets God be the judge and gives to God the pain and trauma of the angst that the attacks have generated within him. The boil of emotion is lanced in the presence of God through prayer.
In such honesty, there is also lament. "Woe to me," he says (120:5). We are not familiar with lament anymore, and we certainly have very few, if any, hymns or songs that are in the form of a lament. But there is much lament in the Bible, in the Psalms, and especially, of course, in the Book of Lamentations. The point of lament is not to complain, but in talking to God about how bad this thing feels, you avoid the gossip and maliciousness of an unmitigated verbal expression of emotions locked beneath the front of pretense of false piety. Sometimes things are so bad, all you can do is lament to God about how bad they are. There is a place for that: it is in the prayer relationship of the Christian to his or her God. "This is bad, God," we can say. "This makes me sad, God," we can say. "This makes me mad, God," we can say. And in telling these things to God, we guard our souls from bitterness, and set a guard on our lips from speaking in a way that would be harmful to someone else.
Having worked through his feelings like this in his prayer to God, the psalmist is now in a different place than where he was when he started. "I am for peace," he says (120:7). That's not where he was in verse 4! Then he wanted them to have a "warrior's sharp arrows, with glowing coals of the broom tree!" But now he is at peace.
This has not yet changed the outside circumstances. "When I speak, they are for war" (120:7). But while it has not yet changed the external circumstances, it has changed the internal life of the psalmist. He is at peace now. He trusts that God will take care of the gossip and slander spoken against him. The attacks against him have not damaged him. He is at peace.
ABOUT THE AUTHOR
Josh Moody (Ph.D., University of Cambridge) is the senior pastor of College Church in Wheaton, IL., president and founder of God Centered Life Ministries, and author of several books including How the Bible Can Change Your Life and John 1-12 For You.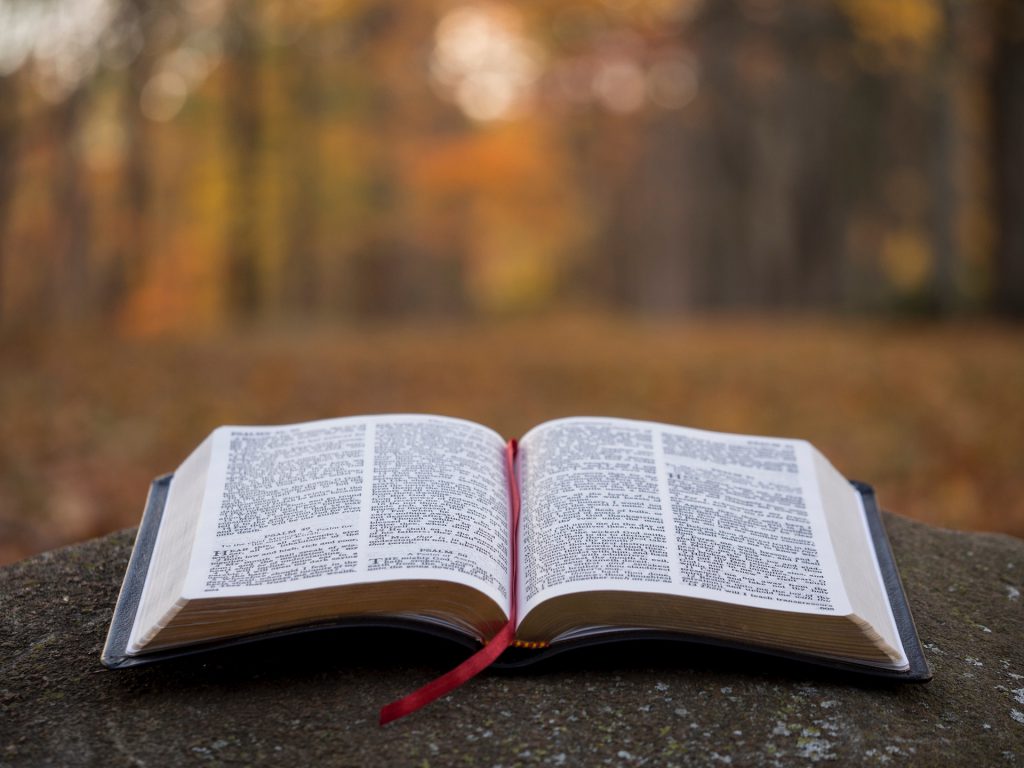 WANT MORE?

To receive God Centered Life devotionals directly in your inbox, as well as other resources, enter your email address in the form at the bottom of this page and click "subscribe."