Psalm 139: Search Me, O God
2 Chronicles 3-5, Psalm 139, Luke 10:17-24, 1 Thessalonians 3:7-13
There is an imprecatory component to this psalm (verses 19-22; see my comments on the imprecatory psalms here), but otherwise, this psalm is filled with the most wonderful reflections upon the sovereignty of God. Sometimes people are somewhat scared of God's sovereignty, but when rightly understood and faithfully received, the doctrine of God's sovereignty is the most beautiful, sweet, and practical of doctrines.
Verses 1 to 6 start with the internal world. "You have searched me, Lord, and you know me" (139:1). "Before a word is on my tongue you, Lord, know it completely" (139:4). "You perceive my thoughts from afar" (139:2). This is indeed an extraordinary series of thoughts. How is it possible? Even David, the great king, therefore says: "Such knowledge is too wonderful for me, too lofty for me to attain" (139:6). Though beyond our human comprehension, reflecting on God's sovereign knowledge of our internal world is a massive solace. He understands all our competing emotions. He knows the psychological depths of our beings. He knows you!
Verses 7 to 12 then focus on the external world. Here, too, there is nowhere that God does not know or is not sovereign over. You cannot flee from God's Spirit (139:7), however high, however low, however much you try to hide yourself in darkness, "even the darkness will not be dark to you…for darkness is as light to you" (139:12). You cannot escape from God; wherever you go, there he is. Again this is a great comfort for the Christian. Wherever we travel, however high we fly, wherever our work takes us, however often we have to move home, even at night: God is with us!
Then in verses 13-18, having covered the internal and external world, he now covers the world of time. David was knit together in his mother's womb. He was made in the secret place, woven together in the depths of the earth. This is the same kind of thought as Paul's that God "chose us in him before the creation of the world" (Ephesians 1:4). Right from the beginning, right to the end: "All the days ordained for me were written in your book before one of them came to be" (139:16). Once more, this is mind blowing stuff; God's thoughts are far above ours: "how vast is the sum of them!" (139:17). You could count these thoughts all night, and "when I awake, I am still with you" (139:18). And again, how comforting for the Christian: he knows from the beginning to the end. He has a purpose and a plan for us!
Then comes the imprecatory part of this psalm, which shows us that God is not only sovereign over the internal, external, and temporal world, but God is also sovereign over evil. How comforting is this! And how it points us to the cross where the penalty for our sins is paid in full. After all this reflection on God's sovereignty, David asks that the doctrine of God's sovereignty would do its work: Give him peace. "Search me, O God, and know my heart; test me and know my anxious thoughts. See if there is any offensive way in me, and lead me in the way everlasting" (139:24). A great prayer for us to pray today.
ABOUT THE AUTHOR
Josh Moody (Ph.D., University of Cambridge) is the senior pastor of College Church in Wheaton, IL., president and founder of God Centered Life Ministries, and author of several books including How the Bible Can Change Your Life and John 1-12 For You.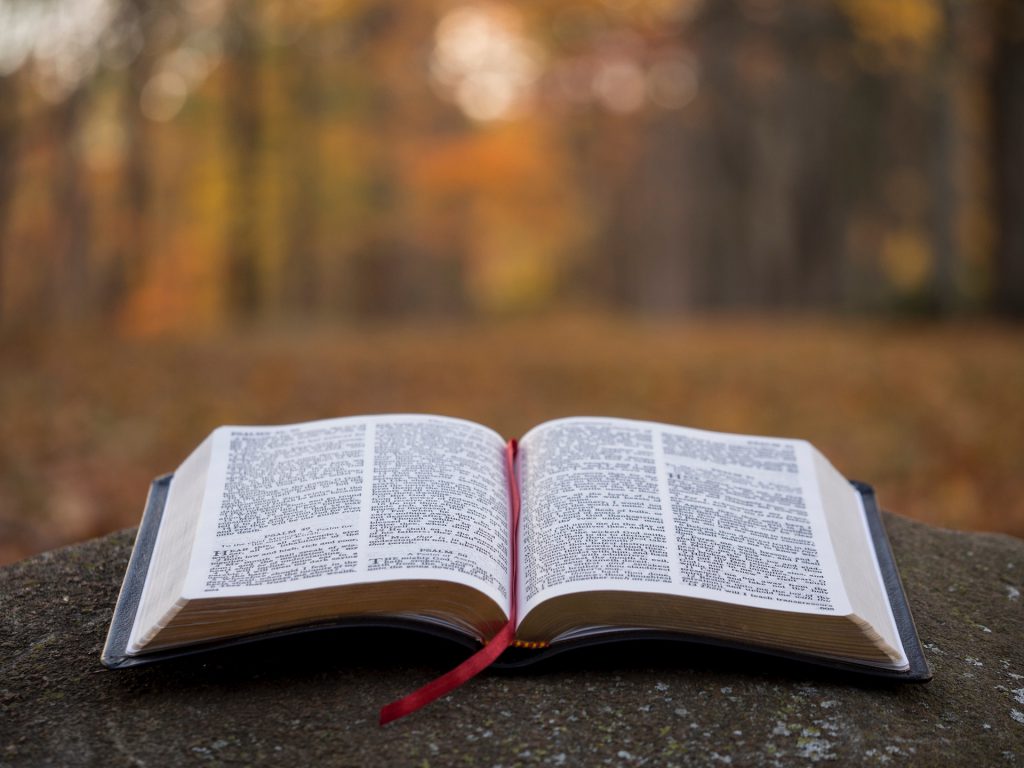 WANT MORE?

To receive God Centered Life devotionals directly in your inbox, as well as other resources, enter your email address in the form at the bottom of this page and click "subscribe."