Psalm 3: When You Are in Trouble
Genesis 5-8, Psalm 3, Matthew 2:1-12, Acts 2:1-21
This psalm is all the more remarkable for the context of Absalom and his rebellion against David. Read 2 Samuel 16:5-14 to gain some sense of the pain, anguish, and suffering that David was experiencing. Wandering away from his capital, seeking refuge from thousands who, at any moment it seemed, were about to pounce on his head and crush him to dust. Then to cap it all, a man, Shimei by name, curses him as he goes along in sad despondency, and throws dirt and stones at him. "Get out, get out, you man of blood, you worthless man!" (2 Samuel 16:7).
How do you respond when the whole world seems to turn against you? When the worm turns and your legacy is taken away from you? When the one you trusted—your own son perhaps—betrays you? What do you do then? When money is no longer a refuge, power no longer a hope, and friends let you down? When you are left with nothing, nothing at all—but God!
The answer: You turn to God! How? David does so in four ways.
First, he is real. He is real about what he is going through. He speaks the truth to God. There are so many foes. People are saying that there is no hope for him. In fact, they are saying that God has deserted him. This is the situation. Remember, little one, that help begins with recognizing that you need help. Until we are willing to allow God's Spirit to soften our hard hearts, and acknowledge before God that we need God's help, we will not find the help we need in our time of desperate betrayal.
But David is more than real. He is also radical. He does not stay in the valley of despondency, he lifts his eyes to the stars—and beyond, to God himself! "But." "But you, O LORD!" Contrast your situation with the truth of God. But God! Who is this God? He is a shield to you. He will protect you. He is your "glory." When all other glory is taken away, there you still have glory—in God! He is the one who lifts your head. You are ashamed and can only barely look at the shoes of your feet, so low down is your head. You would hide if you could. But God lifts you up. He lifts your head. Cry aloud to God, and he will answer from his holy hill! Other people claim to be righteous, but their righteousness is so much self-righteousness. But look, God IS holy, and it is from his holiness and because of his holiness that rescue comes to you!
David is real, he is radical. And because of that he can sleep. It is sleep (or the lack thereof) that so often portrays our real emotional state. But David, on the run, his life at risk from thousands, slept, woke again, and the Lord sustained him. Be real, be radical about God, and then you will find that you can sleep—the sleep of the just!
Now he turns to prayer. And his praying is bold. "Arise, O LORD!" You have not because you ask not. Ask God for the help that you need. And then he turns to praise: "Salvation belongs to the LORD." Real. Radical. Sleep. Prayer and praise! Four steps to take when you are in trouble.
ABOUT THE AUTHOR
Josh Moody (Ph.D., University of Cambridge) is the senior pastor of College Church in Wheaton, IL., president and founder of God Centered Life Ministries, and author of several books including How the Bible Can Change Your Life and John 1-12 For You.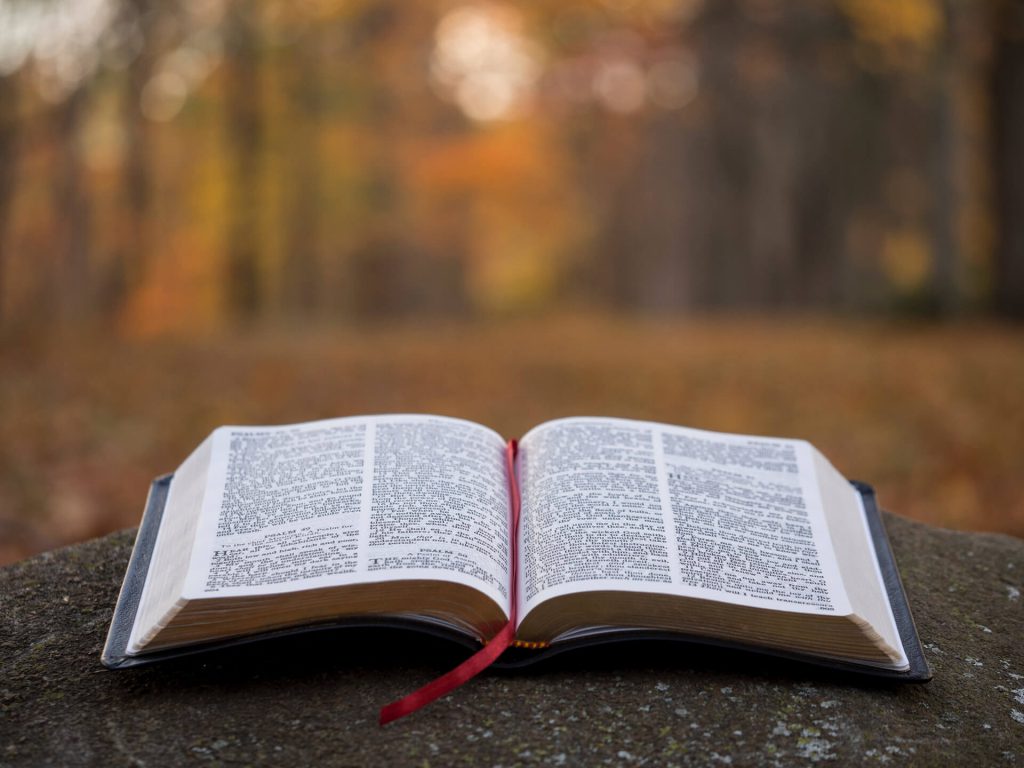 WANT MORE?

To receive God Centered Life devotionals directly in your inbox, as well as other resources, enter your email address in the form at the bottom of this page and click "subscribe."