Psalm 38: Make Haste to Help Me
Leviticus 1-4, Psalm 38, Matthew 17:1-13, Acts 23:12-35
Sin has real effects. Here David outlines the way his sin has impact, even on his physical state. Perhaps there is some sin that you are toying with in your mind. Surely it isn't that bad. Surely God will forgive me. Surely no one will notice. But here in this psalm, there is remedy against the temptation of sin from a person who has sinned and is suffering terribly because of it.
It is sometimes said that there is no one more miserable than a sinning Christian. A person who is not a Christian who sins has a conscience, but they do not have the Holy Spirit within that is grieved by their sin. But a person who is a Christian and who sins is in a miserable situation. One theologian used to remark that God had not made it so he could not sin. But God had made it so he could not sin and enjoy it. Bitter is the fruit of sin; therefore, resist temptation!
The first ten verses describe the effects of sin. David experiences God's displeasure; he asks the Lord not to "rebuke" him. Intimacy with God has gone. There is a sense of distance and a fear of rebuke.
But this also impacts David physically. There is "no health in my bones" (38:3); my "wounds stink and fester" (38:5). Someone under deep conviction will often experience actual physical pain. Their bones will hurt. Not just their mood, but their body is out of joint.
It impacts David emotionally too. "All the day I go about mourning" (38:6). That's the impact of sin! It depresses you and brings you low. You mourn and drag throughout the whole day! But not only does it impact David personally, it also impacts his relationships with others.
This is from verses eleven to fourteen. "My friends and companions stand aloof from my plague, and my nearest kin stands far off" (38:11). Those who were once close to him are now distant. As sin impacts our relationship with God, so it also impacts our relationships with other people.
Still, David is showing good signs of repentance. While people are distancing themselves from him, this does not overly concern him. "I have become like a man who does not hear, and in whose mouth are no rebukes" (38:14). He isn't focused anymore on what other people think about him.
No, from verse fifteen to the end of the psalm, he is now focused on God and winning forgiveness and restoration from him. "But for you, O LORD, do I wait; it is you, O Lord my God, who will answer" (38:15). That's the prayer of a convicted sinner! They turn to God. They wait for God. They look for God's forgiveness!
What is more, he "confesses his iniquity," and he is "sorry for his sin" (38:18). This does not mean that he has no concern for the attacks of his enemies. Now having confessed his sin, he understandably and rightly prays for God's protection. There are "those who render him evil for good" (38:20) and so he asks "Do not forsake me, O LORD … Make haste to help me, O Lord, my salvation" (38:21-22).
If you ever feel tempted to sin—and who does not—then read this psalm. Distant from God? Agonized physical pain? Emotional trauma? Relational dysfunction? No thanks. Serve and please God!
ABOUT THE AUTHOR
Josh Moody (Ph.D., University of Cambridge) is the senior pastor of College Church in Wheaton, IL., president and founder of God Centered Life Ministries, and author of several books including How the Bible Can Change Your Life and John 1-12 For You.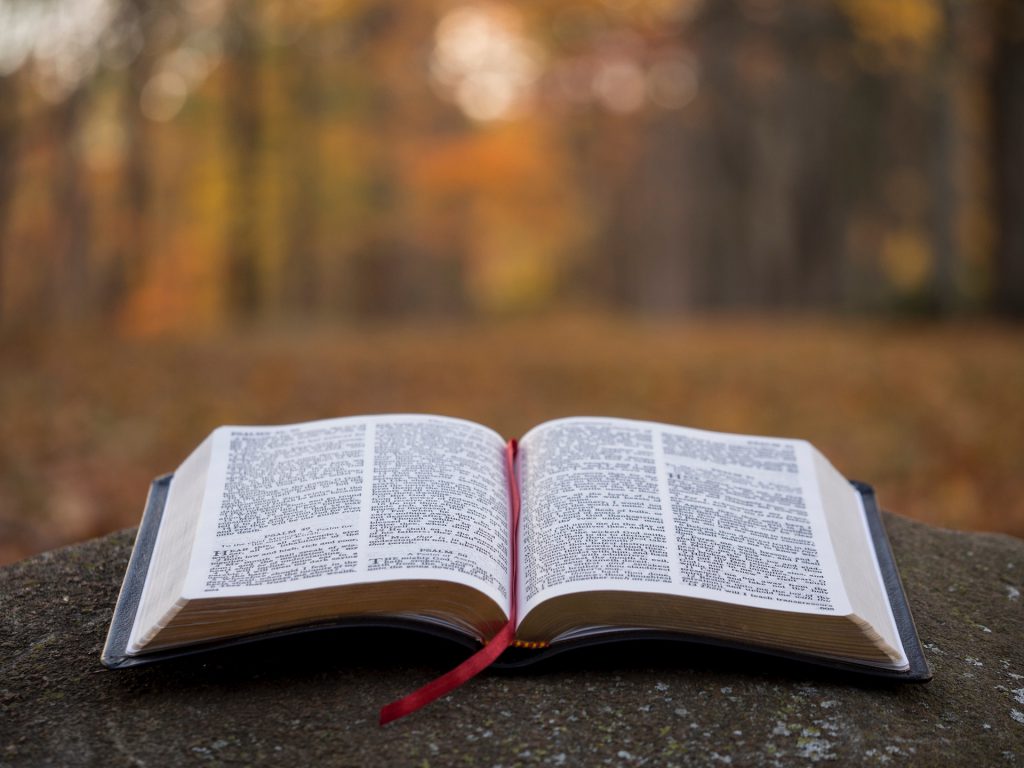 WANT MORE?

To receive God Centered Life devotionals directly in your inbox, as well as other resources, enter your email address in the form at the bottom of this page and click "subscribe."