1 Samuel 3-5, Psalm 96, Mark 10:1-16, 2 Corinthians 1:12-24
The psalmist fills his mouth with delight as he savors the opportunity to sing a "new song"! The Bible often encourages us to sing a new song (Psalm 33:3, 40:3, 98:1, 144:9, 149:1; Isaiah 42:10; Revelation 5:9, 14:3). This "new song" is both an expression of personal renewal and also an actual new singing regarding that personal renewal; it is connected in its fulfillment to the new song that comes with the New Testament, and the Spirit of Christ at work in our hearts, which the Book of Revelation bears witness to. Would you this morning sing a "new song"?
It takes an artist of particular skills to be able to write the music to a new song, but most of us can find a tune on the Internet or in a song book which we are not familiar with and sing it! One of the challenges of the Christian life is living on past experiences of God. But the "manna" of God's provision is only meant to last on a daily basis. Each day we are to pray, "Father, give us today our daily bread." And today, would you open your mind and heart to receive that daily bread by singing to God a new song!
The reason why we are to sing is because, by comparison, "all the gods of the peoples are worthless idols" (96:5). It is not necessary to have a physical statue in order to have an idol. And remembering the truth about God and singing to him can prevent your heart from leaning on idols of money, fame, success, or reputation—perhaps even something that is otherwise beneficial, but that has so captivated your heart that it has become an idol. With this worship of God, we find a twofold impact. We are to "worship God in the splendor of his holiness" (96:9). That is, our worship emphasizes, exults, and proclaims that holiness—the utterly "otherness"—of God himself. Worship reminds us and underlines for us that God is holy.
But then, also, our worship is to be evangelistic and a witness: "say among the nations 'The Lord reigns'!" (96:10). Our worship declares that God is God, not in some private ghetto, but in the public space of the world where there is a war for the hearts and minds of people. There, our worship says, God reigns! And therefore there is great exuberance, poetically described here as "all the trees of the forest sing for joy."
But wait, what a final reason for such joy, "for he comes to judge the earth." The Lord is a good and righteous judge over the whole world, over all peoples. Such judgment is a terrible thought and an awesome thought: for in Christ, we have the righteousness of God by faith. Let us therefore worship in joy, in awe, and in a "new song"!
ABOUT THE AUTHOR
Josh Moody (Ph.D., University of Cambridge) is the senior pastor of College Church in Wheaton, IL., president and founder of God Centered Life Ministries, and author of several books including How the Bible Can Change Your Life and John 1-12 For You.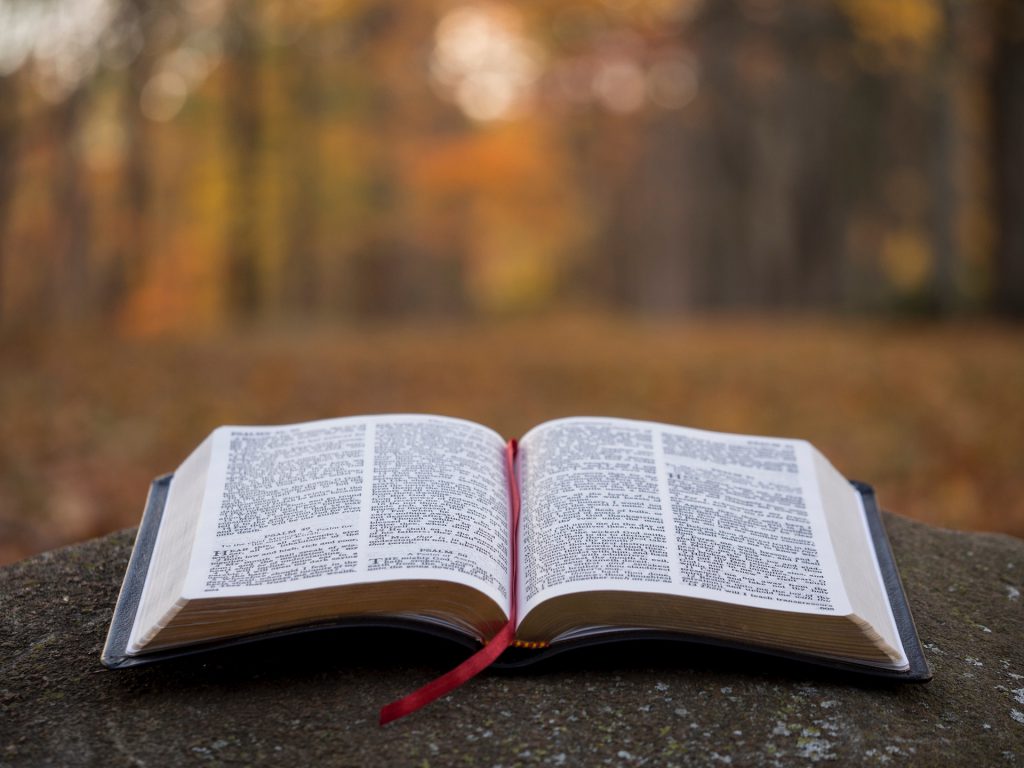 WANT MORE?

To receive God Centered Life devotionals directly in your inbox, as well as other resources, enter your email address in the form at the bottom of this page and click "subscribe."