Revelation 1:1-8: The Book of Revelation
Hosea 1-3, Job 23, John 14:1-14, Revelation 1:1-8
The Book of Revelation is a book that everyone reads with trepidation. Who will be annoyed by this or that interpretation? What sort of unnecessary conflict will be produced if you take this line on this passage or another viewpoint on another passage?
Understandable as such concerns are, and grounded in real life and long-standing historic experience, it is regrettable. The Book of Revelation is very much a book needed by the church today. It speaks of God's sovereignty and the power of the gospel to triumph even in the midst (especially in the midst?) of suffering and opposition to Christ. He rules, and his kingdom and his church will not be defeated. We need the Book of Revelation in the church today perhaps as never before.
What is more, it is unnecessary to approach it with quite the level of trepidation that some feel, as long as we keep in mind a few guiding principles. First, the book is called Revelation (not "revelations"). That might seem a picky distinction, but behind it is an unconscious confusion about the core message of the book. The book is not about a series of revelations – somewhat esoteric revelations – about an unknown and often frankly weird future. The book is about the Revelation of the Christ. All is focused on Him.
Second, the book sits within a vein of literature that scholars call "apocalyptic," which is another way of saying "revelatory." That refers to the kind of literature you find in the second half of Daniel in the Old Testament, some parts of Zechariah, and what was popular, it seems, in the period of time in which John was writing. It uses colorful images; it's more like a surrealist painting than a literalistic excel spreadsheet. It evokes metaphors drawn from the Old Testament. The style is so different from much of the rest of the New Testament.
Third, but while the style is so different from much of the rest of the New Testament, the content is not. A guiding principle then is that we shall find nothing in the Book of Revelation that contradicts or counteracts what the Bible elsewhere teaches. In essence, the Book of Revelation is saying what the rest of the Bible is saying – just in a really weird (to us) way.
With those initial guiding principles in mind (and we may discover others along the way), let us turn to the first eight verses that we are looking at today. What do we learn from these few verses that introduce the book for us? Two key initial lessons:
First, we will find blessing by reading and following what is taught in this book. That is the constant advice of Scripture: to listen to Scripture and follow what is said. If you want to be blessed (which means more than merely being "happy," but being in a fortunate, "lucky," God-described, and really truly right situation and life), then read the Bible, seek God by his Spirit to help you understand it, and follow what it says. And John wants us to understand that that principle applies to what he is going to write here. Don't ignore this revelation, this prophecy; read it, listen to it, seek to understand it, follow it.
Second, the seven churches of Asia – that is the province of Asia, the churches about whom we will discover more in succeeding weeks – are told from the start to focus on Jesus' coming return. "Look he is coming with clouds and every eye will see him." What an important word for the church today! How seldom do we think on or reflect on the coming return of Christ! We must though if we wish to find the strength to be faithful in our day and in our age. Christ's return is imminent. He is about to come. He is coming soon. Get ready! Trust in him. Repent of your sins. Follow him. Accept him as your King and Lord. And do it today.
ABOUT THE AUTHOR
Josh Moody (Ph.D., University of Cambridge) is the senior pastor of College Church in Wheaton, IL., president and founder of God Centered Life Ministries, and author of several books including How the Bible Can Change Your Life and John 1-12 For You.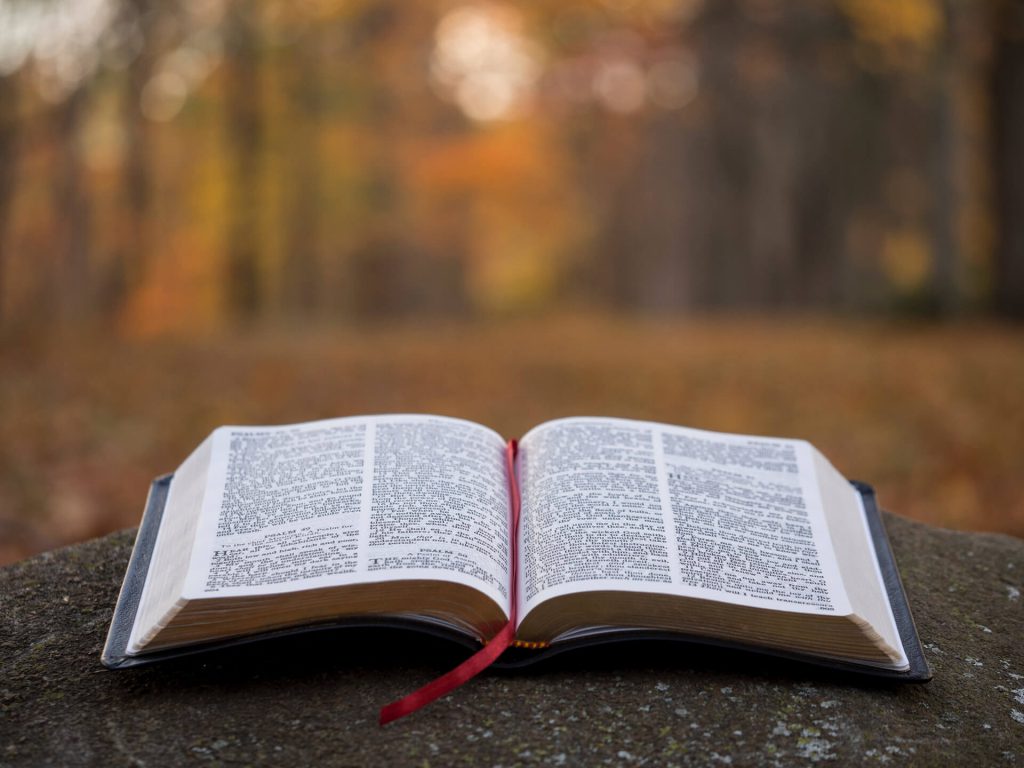 WANT MORE?

To receive God Centered Life devotionals directly in your inbox, as well as other resources, enter your email address in the form at the bottom of this page and click "subscribe."