Romans 1:18-32: The Persuasive Importance of the Gospel
Numbers 3-4; Psalm 49; Matthew 21:33-46; Romans 1:18-32
We come now to one of the most somber passages in Scripture, but at the same time the most necessary, the most compelling, and the essential foundation for the reception of any good news. Paul's argument is simple, and the conclusions from it devastating to human pride and persuasive of the importance of the gospel.
His argument is that God's wrath (note that much underused but very biblical term) is being revealed against the ungodliness and wickedness of people. The fullness of God's wrath is still to come in hell. But now, in our broken world, in the domination of sin and its effects from our own foolish rebellion, we are experiencing something of what it is like to live in a world that is on the run from God and in rebellion against God.
But why is this not more obvious to the generality of the human population? Because we suppress the truth. Our wickedness—which he will explain more in a moment—is a technique and a tool for the suppression of the realization of our accountability to God. We dull our conscience through sinful pleasure and perverse disordered delights, rather than the true pleasure and delight of following God in truth and beauty. You see through nature, says Paul, that God's reality is plain and therefore we are without excuse. The gospel is not revealed fully in nature (for that we require special revelation in Christ as revealed in Scripture), but there is enough revelation of God to leave us without excuse.
How then do we suppress the truth? We exchange the glory of the immortal God for idolatry—of various kinds and various ways. As Calvin famously put it, our hearts are an idol-making factory. And because of that, in a series of repeated emphases, "God gave them over"—there is a decreasing sensitivity to God, an increasing perversity, and a growing expression of God's wrath on us all.
What then are the gospel conclusions that we can draw from this?
First, that we should repent. Surely if any passage in the Bible warrants the call to repent, this one does. We should repent of worshiping the idols of pleasure, entertainment, money, and success—and see our foolishness in not worshipfully enjoying the One True God and bowing before him in joy!
Second, we should tremble. If this indeed is the condition of humanity, we should take a moment to let its severity and seriousness sink in. Why are missions not engaged as they should be? Why is evangelism not promulgated as it should be? Why is discipleship not taken up with passion? Why is church planting and public proclamation of the gospel not pursued earnestly? Is it not at least partly because we do not take the truth of this chapter with sufficient earnestness?
Third, we should preach and believe the gospel. This is where Paul is going with his argument in Romans. Remember that this is just the beginning of his argument. He has announced his theme—the gospel. Now he shows its necessity—the wrath of God. Yet to come is an exposition of what the gospel is, and thereafter how then we should live in light of the gospel.
ABOUT THE AUTHOR
Josh Moody (Ph.D., University of Cambridge) is the senior pastor of College Church in Wheaton, IL., president and founder of God Centered Life Ministries, and author of several books including How the Bible Can Change Your Life and John 1-12 For You.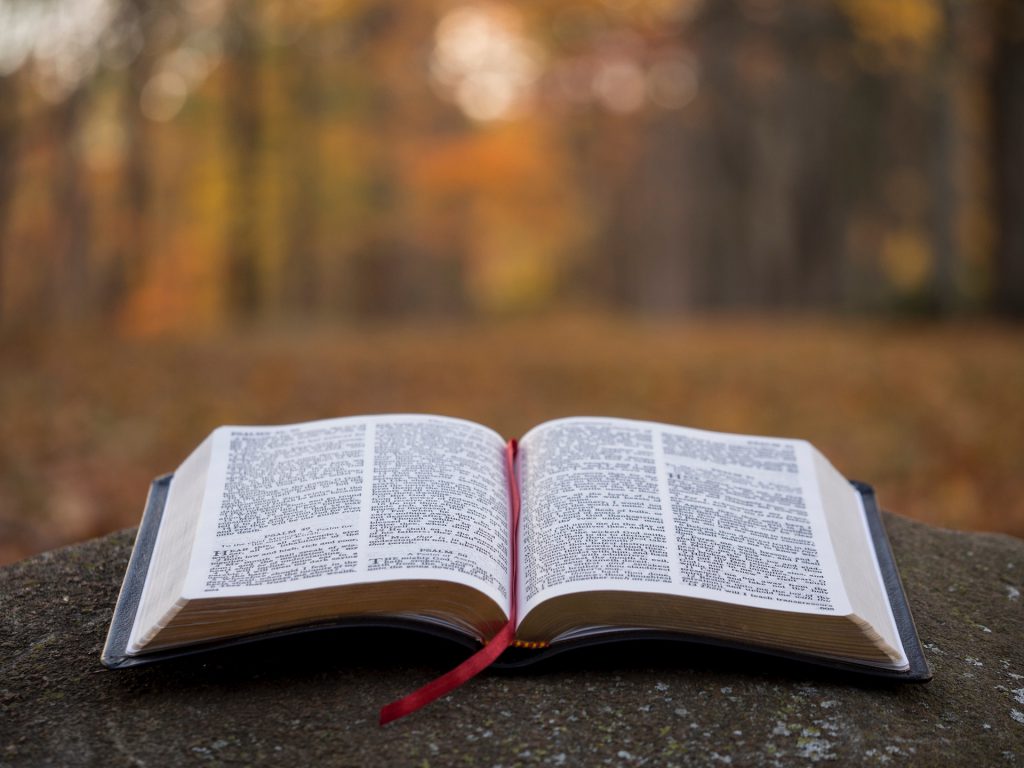 WANT MORE?

To receive God Centered Life devotionals directly in your inbox, as well as other resources, enter your email address in the form at the bottom of this page and click "subscribe."