Romans 15:14-33: Preaching and Prayer
Deuteronomy 32, Psalm 70, Matthew 28:1-10, Romans 15:14-33
Part of this passage can feel at first glance simply like Paul describing his travel plans. But there is more to it than that. Here we can see in particular,
First, why Paul is writing this letter to the Romans. In verses 15 and 16, he describes his purpose in writing:
15 Yet I have written you quite boldly on some points to remind you of them again, because of the grace God gave me 16 to be a minister of Christ Jesus to the Gentiles. He gave me the priestly duty of proclaiming the gospel of God, so that the Gentiles might become an offering acceptable to God, sanctified by the Holy Spirit.
In other words, Paul is writing to give them "a bold reminder of the gospel of God for the sake of all nations." He wants this church at Rome to have a solid, clear, and stable foundation in the doctrine of the gospel of God. But he also wants that for a purpose: he wants them to be a sending base for the gospel – this great center of the Roman Empire at the time – to all nations.
This means that if we wish to have an impact on the world around us for Christ, the first thing to be certain that we have right is the gospel itself. Do we understand the gospel? Have we put our trust in the message of the gospel and the person of Christ? Do we preach the true gospel? Do we talk about the gospel faithfully at work and at home?
But then it also means that if we do understand and grasp the true gospel, that should lead us to have a heart for the world – the globe – for all nations, and God's mission to the world. That will impact our resources, our time, our priorities and our commitments.
Second, Paul also towards the end of this section describes his hopes and dreams to go first to Jerusalem and then come to Rome. He knew that there were many difficulties facing him. But he asked them in particular to pray for him. Note his language:
I urge you, brothers and sisters, by our Lord Jesus Christ and by the love of the Spirit, to join me in my struggle by praying to God for me. 
For others to pray for Paul was a matter of great importance. He urged them to pray for him. What is more, note how he viewed prayer. By praying for him, he wanted them to join with him in his struggle by praying. There is a struggle to prayer, a wrestling, a pleading, a spiritual battle.
We are then likewise to pray for the progress of the gospel by praying for those who preach the gospel. We may not ourselves be preachers of the gospel, but we can join in the struggle by praying that the gospel be at work powerfully through the proclamation of God's Word. And that those who preach the gospel would be kept safe – so that the work of God through them might continue.
ABOUT THE AUTHOR
Josh Moody (Ph.D., University of Cambridge) is the senior pastor of College Church in Wheaton, IL., president and founder of God Centered Life Ministries, and author of several books including How the Bible Can Change Your Life and John 1-12 For You.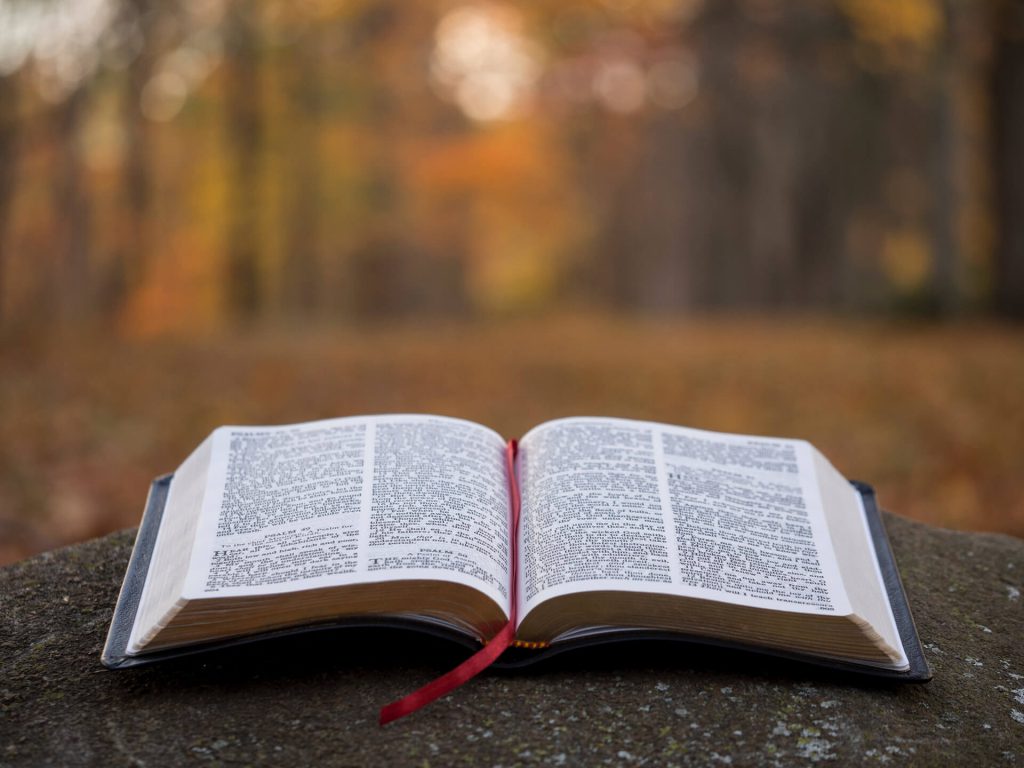 WANT MORE?

To receive God Centered Life devotionals directly in your inbox, as well as other resources, enter your email address in the form at the bottom of this page and click "subscribe."