Song of Solomon 5: Faint with Love
"I am faint with love"—once more we are in the world of sickly sweet love. The Song of Solomon can take some getting used to; over and over again, with some evocative imagery, love and the experience of love is espoused. Remember that the approach we are taking is that this Song is to be interpreted both as a description of idyllic, wedded love, and as a description of God's love for his people. (For an explanation of that approach, see the introduction to this book on October 16.)
One of the challenges of writing a commentary on a book like the Song of Solomon is that the imagery can be explained in such a way that the meaning of the poetry is lost beneath a tidal wave of scholarly footnotes. Devotional comments like this have an advantage in that regard: we are seeking to evoke the meaning of the Song without parsing out every syllable in triplicate. 
There are obvious sexual images in this part of the Song (as in many other parts). Those who are too young to notice them, or too old to remember (!), can look away without blushing, and some will grasp some of the images in one way and others in another. I don't propose to explain some of the images; if they are not obvious to you, perhaps they need not be. A very good commentary on the Song of Solomon is Doug O'Donnell's book, and there you can find the best kind of detailed analysis of these images. 
This morning, instead—from both a human and a divine perspective—I wish to point out two elements that run through these words and seek to offer applications of those elements. 
The first element is the sheer experience of love. "Eat, friends, and drink; drink your fill of love." Emphasizing the experiential side of faith can be dangerous if it is not balanced by the doctrinal. But to not emphasize the experiential at all can be equally dangerous; without it, we can become dried up and dour. Think of Paul urging us to be filled with the Spirit. Think of Paul's experience of the third heaven. And this is Paul! The most doctrinal of the apostles. Read the Apostle John's writings and his clear experience of Christ. Listen to Jesus saying he has come to give us life and life to the full. What are the implications (or application) of this, albeit balanced, emphasis on the experiential side of faith? There are many, but let me mention only one. If this is true, and who can doubt it when they read the stories of God's people down through the years, then staying faithful to God is never to lose out. We have been told that the real and best experience is in rebellion against God. But that is as wrongheaded as to say that the real and best experience of romance is to run away from the one you are romancing (or being romanced by). It is in faithfulness to God that we experience fullness of life with God. 
If there is an important place in emphasizing the experiential side of our faith, there is also one to be found in emphasizing the experiential side of marriage. When I am preaching on marriage, I sometimes say—taking risk in both hands—that what we need is more sexy marriages and less sex outside marriage. Intimacy, not just physical but also emotional, in marriage is (apart from joint intimacy with God in prayer and reading of God's Word) the greatest protector against failed marriages. The second element is the language of love. From verse 10 to the end of the chapter, we hear the beloved voicing with words the adoration of the lover. We underplay the power of words. For every negative and cutting word you speak to your spouse, why not make a commitment to speak two words of love and adoration? And why not instead of only complaining to God in prayer, or even only requesting things from God in prayer, spend time simply adoring him? Tell him how wonderful he is. Tell him what he means to you. Tell him how grateful you are for all that he has done for you. Worship him. 
ABOUT THE AUTHOR
Josh Moody (Ph.D., University of Cambridge) is the senior pastor of College Church in Wheaton, IL., president and founder of God Centered Life Ministries, and author of several books including How the Bible Can Change Your Life and John 1-12 For You.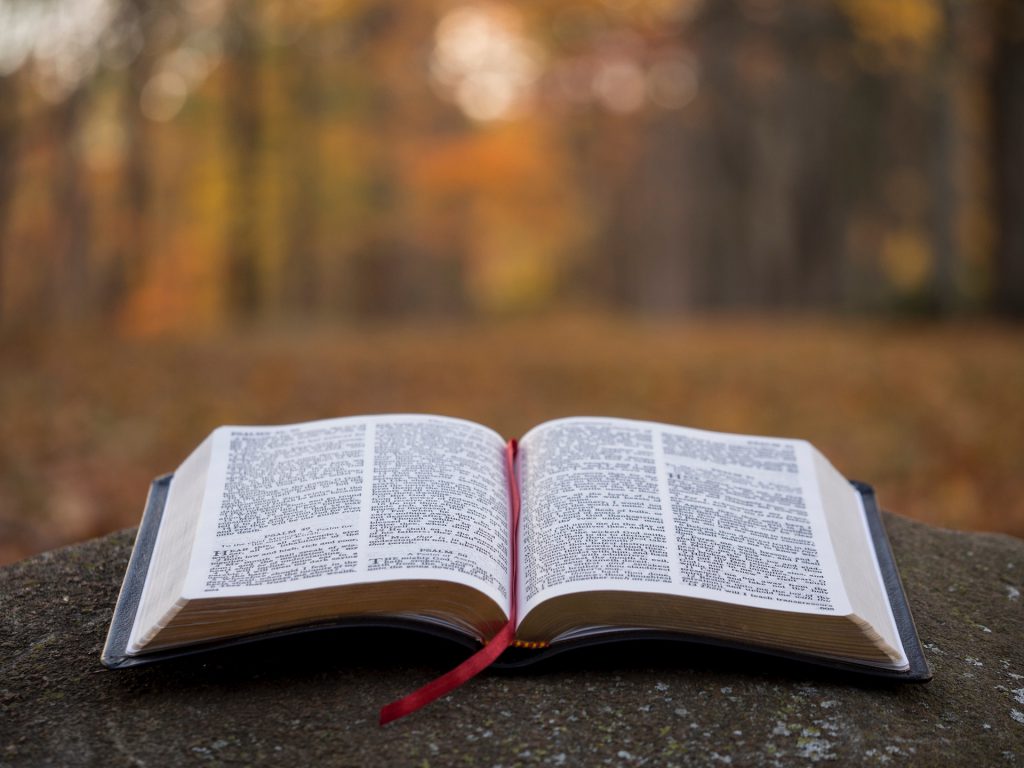 WANT MORE?

To receive God Centered Life devotionals directly in your inbox, as well as other resources, enter your email address in the form at the bottom of this page and click "subscribe."