Song of Solomon 8:8-14: A Mystery Profound
Remember that the approach we are taking is that this Song is to be interpreted both as a description of idyllic, wedded love, and as a description of God's love for his people. (For an explanation of that approach, see the introduction to this book on October 16.)
At the human level, it is clear that the first part of this final portion of Song of Solomon is urging those who are not yet married to delay intimacy until they are married. "If she is a wall, we will build towers of silver on her. If she is a door, we will enclose her with panels of cedar." The point of this imagery is to encourage those who are not yet married to keep sexual intimacy until they are married. This is advice that—to quote Shakespeare—is more honored in the breach. That is while many Christians believe in theory that it is best to only have sex within marriage, some are quite willing to live together, or to experiment before marriage. The argument is usually that such experimentation will help you avoid making a mistake about who you marry. But the evidence is the contrary: those who wait until they are married are statistically more likely to have a happy marriage. This is because of the nature of marriage. Marriage is not about a perfect "fit"; it is about a covenant commitment. And a covenant commitment is not best entered into when it is based upon a trial period. Certainly, there needs to be dating or some form of special friendship that can help you figure out whether this is the person for you. But the sexual side of marriage is best delayed until marriage. Sexual intimacy can blind you to the non-fitting nature of a relationship and so make it easier to make commitments to someone who is not really the right person for you. And a covenant commitment of marriage is one that is based on the nature of the commitment, not on the ideal nature of the individuals to whom the commitment is made. It is a promise before God and others that you will be together, in sickness and in health until death part you. And the sexual intimacy of marriage, exclusively within marriage, is intended to function as a glue to keep that marriage commitment together.
But if the first part of this conclusion, at a human level, is intended to encourage us to wait until we are married to pursue sexual intimacy, the second half of this last section is intended to encourage us to pursue sexual intimacy within marriage once we are married. There is no prudishness about sex within the Song of Solomon! Enjoy one another; enjoy sexual intimacy with one another. We need less (or no) sex outside marriage and more sex within marriage.
What can be said about this conclusion from the perspective of God's covenant love with his people? If you are a Christian, pursue God and your relationship with him.
"For this reason I bow my knees before the Father, from whom every family in heaven and on earth is named, 16 that according to the riches of his glory he may grant you to be strengthened with power through his Spirit in your inner being, so that Christ may dwell in your hearts through faith—that you, being rooted and grounded in love, may have strength to comprehend with all the saints what is the breadth and length and height and depth, and to know the love of Christ that surpasses knowledge, that you may be filled with all the fullness of God. Now to him who is able to do far more abundantly than all that we ask or think, according to the power at work within us, to him be glory in the church and in Christ Jesus throughout all generations, forever and ever. Amen"  (Ephesians 3:14-21).
"Therefore a man shall leave his father and mother and hold fast to his wife, and the two shall become one flesh.' This mystery is profound, and I am saying that it refers to Christ and the church" (Ephesians 5:31-32).
ABOUT THE AUTHOR
Josh Moody (Ph.D., University of Cambridge) is the senior pastor of College Church in Wheaton, IL., president and founder of God Centered Life Ministries, and author of several books including How the Bible Can Change Your Life and John 1-12 For You.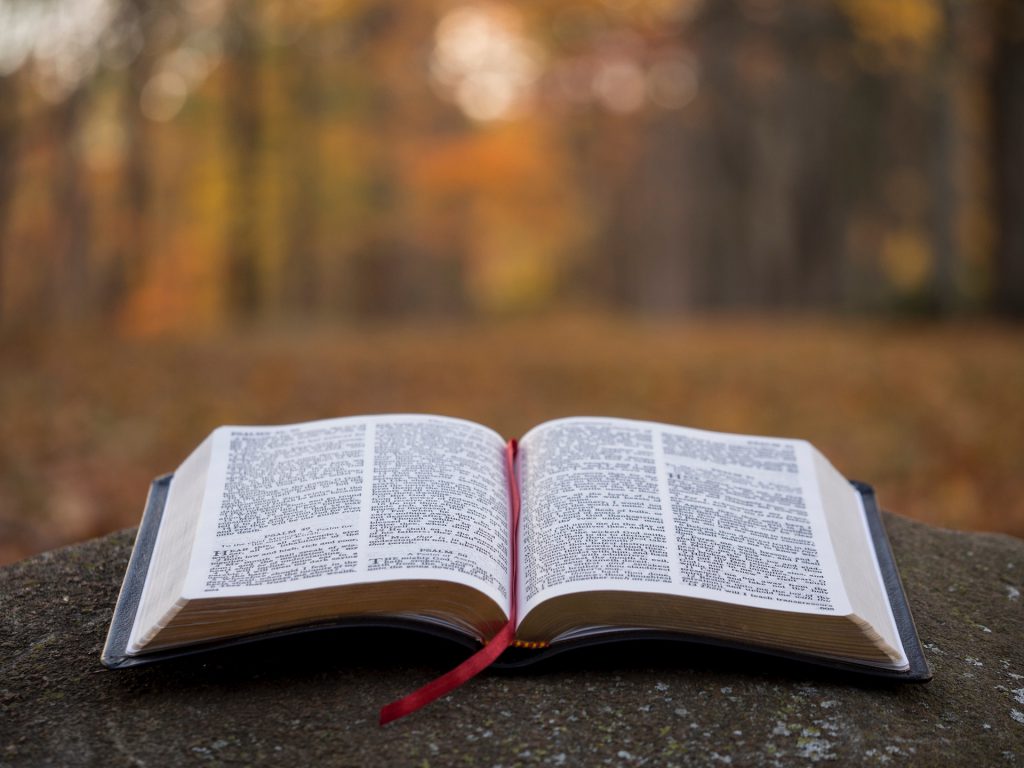 WANT MORE?

To receive God Centered Life devotionals directly in your inbox, as well as other resources, enter your email address in the form at the bottom of this page and click "subscribe."