1 Corinthians 16: Six Pieces of Practical Spiritual Counsel
Ruth 4, Psalm 94, Mark 9:14-32, 1 Corinthians 16
In this closing chapter of 1 Corinthians, Paul gives six pieces of practical spiritual counsel.
First, Giving. In terms of our giving to the church, it is wise for us to prepare to give and to do so in a weekly manner on the first day of the week. In many ways, giving is an expression of our heart commitment to Christ. Our giving expresses the grace of God to us. God gave us his Son. We give because he gave. So there is a warm, affectional, and deeply spiritual element to Christian giving. But there is also a practical, prepared, and weekly discipline to Christian giving. Here Paul emphasizes the practical: prepare to give and give each week.
Second, Ministry. In terms of ministry, Paul does not view opposition or difficulties as signs that God is not giving us opportunities. Look at the apostolic logic: "a wide door for effective work has opened to me, and there are many adversaries." AND: a big opportunity and many adversaries. Do not run away from difficulties. Expect them.
Third, Balance. Paul encourages a balance between aggressive pursuit of ministry effectiveness combined with compassionate selfless love. "Act like men, be strong." Yes, but then also "let all you do be done in love." It is this balance we so often need. Take risks for God. But do it also in love.
Fourth, Honor. Who are we to honor? Who should we hold up to high esteem? Who are we to put in the front and say to others "emulate this example"? According to Paul, it is those who "devote themselves to the service of the saints (or Christians)." Who is there who is serving the church? Who is there who is making sure that other Christians and their ministries are flourishing? Who is there who has not just a servant attitude but a servant action? Those are the people that the churches are to honor. People like Stephanas and Fortunatus and Achaicus.
Fifth, Welcome. Many a joke has been made about Paul's injunction to "Greet one another with a holy kiss." Clearly, Paul is referencing a cultural practice. But what was behind that practice? It seems as if this "kiss" references the family kiss of welcome to brothers and sisters, parents and children. What Paul is saying is that we should greet each other, welcome each other like we are family. What is the way that we greet loved family members? That's how we are to welcome each other.
Sixth, Christocentric passion. Paul's final statement is somewhat shocking. If anyone does not love the Lord, let him be accursed. What is Paul saying? He is tracing out the implications of the gospel. If someone rejects Christ, then they live under the curse of the fall. Paul loves them—"my love be with you all in Christ Jesus"—and because of that love he makes clear, one last time in this letter, the Christocentric passion that drives and reflects the true gospel. As he says: "Our Lord come." He is longing for that moment when he sees Jesus face to face. Let us have this Christocentric passion too!
ABOUT THE AUTHOR
Josh Moody (Ph.D., University of Cambridge) is the senior pastor of College Church in Wheaton, IL., president and founder of God Centered Life Ministries, and author of several books including How the Bible Can Change Your Life and John 1-12 For You.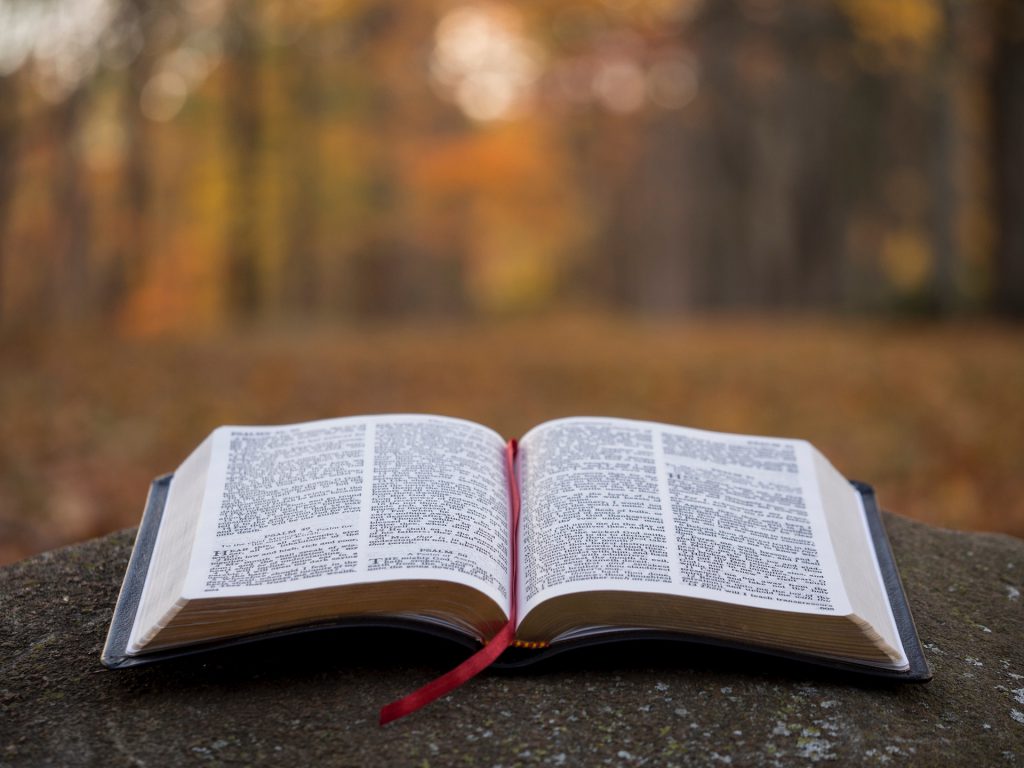 WANT MORE?

To receive God Centered Life devotionals directly in your inbox, as well as other resources, enter your email address in the form at the bottom of this page and click "subscribe."