1 Corinthians 7:1-16: Marriage and Singleness
Joshua 20-21, Psalm 79, Mark 3:20-35, 1 Corinthians 7:1-16
These verses have, of course, engendered much conversation down through the years. Several points need to be made for us to understand them and also to be to apply them to our lives.
First of all, Paul is concerned that we exercise the "gift" that we have received from God in relation to marriage or singleness. It is clear that Paul regards his single state as in many ways an advantage: he can focus on the gospel without distraction. On the other hand, he also thinks that if this is not someone's "gift," then it is better that they marry. All of us are single for a season of life; some are single for all their life. It is important that the Christian church in the West rediscovers the biblical teaching about singleness: to follow God as a single person is not to be a second-class citizen. It is a real gift from God that has real benefit for the church and can be a place of fulfillment and is to be respected and honored.
Second, Paul teaches that sexual activity within marriage is to be by mutual consent and that neither partner should deprive the other of sexual activity – except for a season by mutual consent to give their minds and hearts especially to prayer. The sad truth is that some Christian marriages are under-sexed, while at the same time generally speaking, there is too much sexual activity outside of marriage. We are to pursue sexual satisfaction within marriage and not deprive one another of such fulfillment. If you are struggling in this area of your life, I encourage you to seek conversation with a good Christian counselor or a pastor. The key, so often, is to rediscover an attitude towards sex that is healthy. Some Christians have been taught for so long that sex outside of marriage is wrong, that when they come to be married, it is hard for them to think of sex even within marriage as right. We need to think of our bodies in healthy ways and of sex within marriage as a gift from God.
Third, Paul then gives some counsel about marriage and divorce. The focus of his instruction is the person who has been converted, but because they got married before they were a Christian, their spouse is not converted. What to do then? He tells them that they should stay married because they have maximum opportunity to influence their spouse to come to Christ. But he also says that if the unbeliever leaves, then in this instance they are not "bound." What precisely Paul means by that is a matter of great difference of opinion, as it applies to situations beyond the immediate confines of the original situation.
All in all, in this section, Paul holds up marriage and singleness as vehicles of fulfillment and gospel ministry. And he therefore urges us to use our singleness or our marriage as "gifts" to serve God and advance the gospel.
ABOUT THE AUTHOR
Josh Moody (Ph.D., University of Cambridge) is the senior pastor of College Church in Wheaton, IL., president and founder of God Centered Life Ministries, and author of several books including How the Bible Can Change Your Life and John 1-12 For You.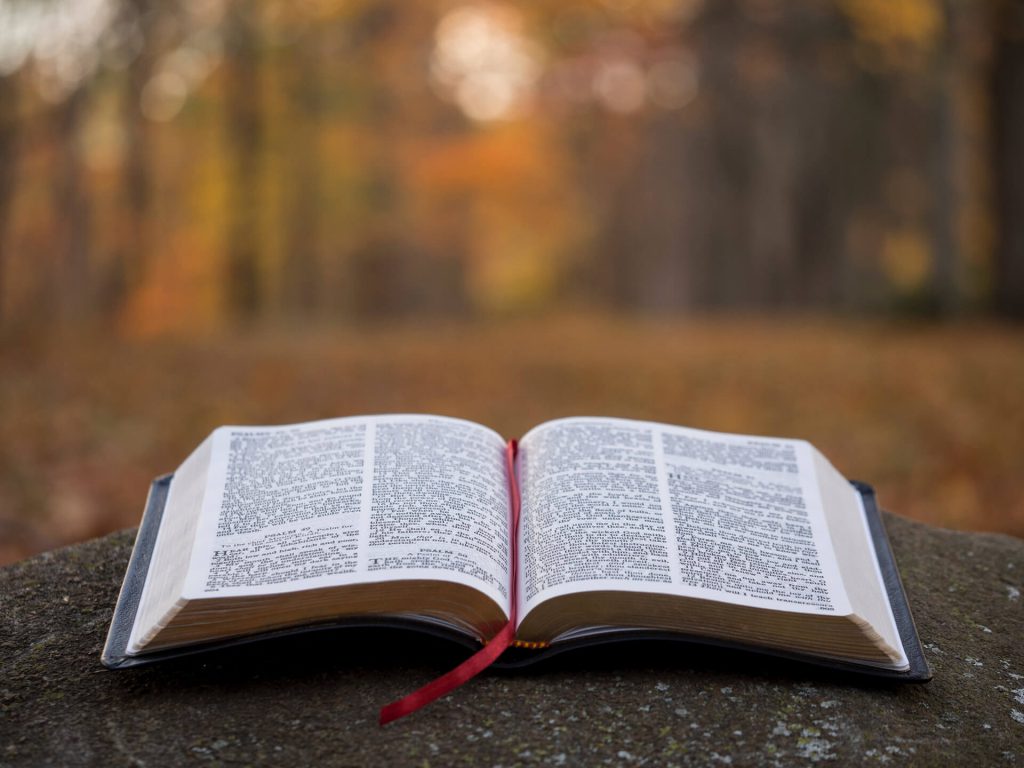 WANT MORE?

To receive God Centered Life devotionals directly in your inbox, as well as other resources, enter your email address in the form at the bottom of this page and click "subscribe."