2 Kings 12-13: Serve Him Wholly
2 Kings 12-13,  Psalm 119:145-152,  Luke 5:33-39,  Philippians 2:19-30 
King Jehoash, son of Ahaziah (11:2), the boy king of Judah who began to reign at just seven years old (11:21), ruled for forty years (12:1). He did was right in the eyes of the Lord, fearing God and keeping his commandments, because the wise godly priest, Jehoiada instructed him (12:2). Those of us who have opportunity of influence over children or leaders have the God-given chance to influence many others through the lives of those we mentor. 
As part of Jehoash's lifelong program of reformation, he rebuilds the temple (12:4-16). He begins a policy of gathering in finances, and then discovers that it is not working as he hoped (12:4-8). So he adjusts the approach, and the money comes in and is all put to use of the building, even to appropriately paying the workers rather than being spent on vain varnishing of the building itself (12:9-16). Hazael, king of Syria, is strong, and has to be paid off by Jehoash (12:17-18). It is not a program of complete success; the author tells us that the popular sites of pagan worship called the high places were not removed by Jehoash (12:3), but still things are moving in the right direction again. 
Jehoahaz reigns in Israel and, unlike Jehoash, does evil in the sight of the Lord (13:1-2). But when, because of this sin, God continually gave them into the hand of Syria, Jehoahaz did seek God's favor, and God graciously gave them a savior to rescue them from Hazael (13:3-5). But their situation is still dire, and the army is nearly broken (13:6-7). 
Jehoash, son of Jehoahaz, next reigns over Israel and also does what is evil in the sight of the Lord (13:10-11). 
And now we hear of the death of the great prophet Elisha (13:14-20). His death was as strange as many of the stories about his life. Joash, king of Israel, speaks Elisha's code words: "My father, my father! The chariots of Israel and its horsemen!" (13:14). These are the words Elisha had spoken at Elijah's departure (2 Kings 2:12) when he was imbued with Elijah's spirit as a consequence (2 Kings 2:9-10). Those horsemen of Israel that Elisha had seen had guarded Israel through his life. Is Elisha being manipulated by the king of Israel in his old age? Elisha's words still have power, and if the king had struck the ground more times with the arrows, he would have completely defeated Syria (13:18-19). Perhaps Elisha's coming death moved the king to seek God again. And as Elisha predicted three times, King Joash defeated Ben-hadad, king of Syria (13:25). 
Some reformation and revival—coming in spurts and without consistent new committed direction—are the story of these pages, interspersed with ongoing evil deeds in God's eyes, and consequent lack of blessing from God. Let us seek God while he may be found (Is. 55:6) and serve him wholly—for those who serve him wholly find him wholly true. 
ABOUT THE AUTHOR
Josh Moody (Ph.D., University of Cambridge) is the senior pastor of College Church in Wheaton, IL., president and founder of God Centered Life Ministries, and author of several books including How the Bible Can Change Your Life and John 1-12 For You.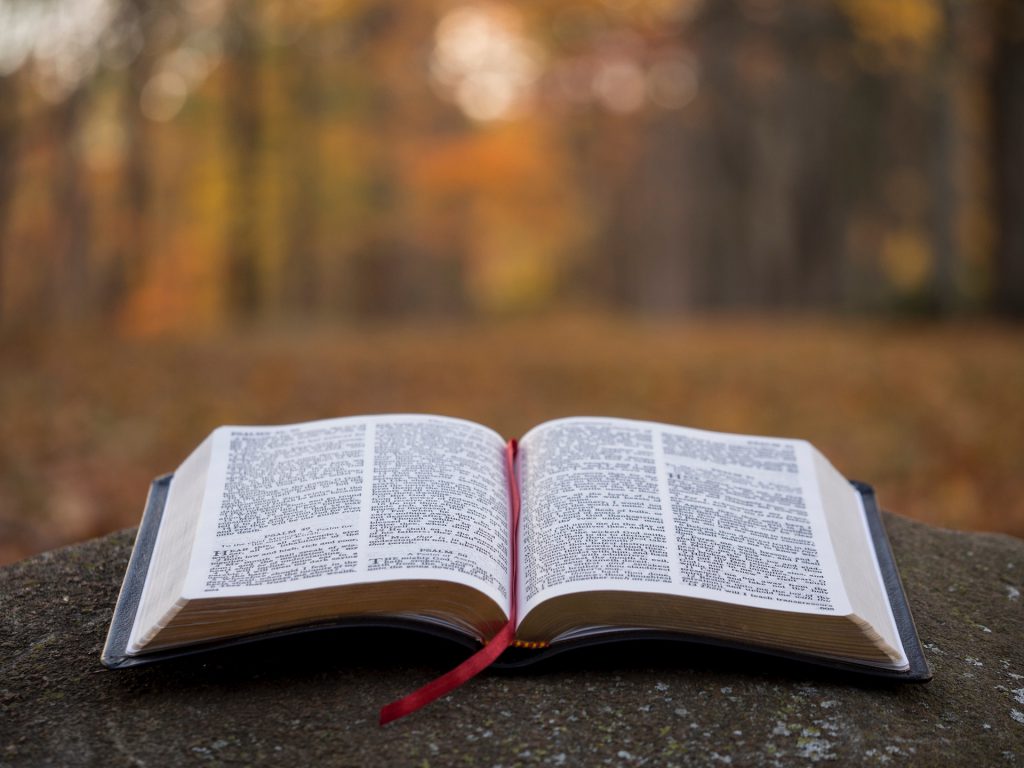 WANT MORE?

To receive God Centered Life devotionals directly in your inbox, as well as other resources, enter your email address in the form at the bottom of this page and click "subscribe."