2 Samuel 5-7: A Great King
2 Samuel 5-7,  Psalm 109,  Mark 14:12-31,  2 Corinthians 13 
The height of David's great achievements is reached and celebrated in these exciting chapters. First, Israel comes to anoint him king at Hebron (5:1-3). David is only thirty years old and he will reign until he is seventy (5:4-5). Then, he takes Jerusalem (5:6-10), a fortified city—it was so strong that they said if only the blind and lame were defending it (5:6), it still could not be taken. But David sends them up the water shaft (5:8), and the city becomes named after him as "the city of David" (5:9). David realizes that all his has come from God: he knows that God has exalted him (5:12). 
He continues his victory march against the Philistines (5:17-25). The author of Samuel is careful to underline that each time David acts after inquiring of the Lord (5:19, 23). David is acting in obedience of God and according to his command—the contrast with Saul continues at least implicitly. 
The ark is all that remains to be brought to Jerusalem. And so it starts to make its journey (6:1-5), but "Uzzah" grabs the ark and for his intrusion upon its symbolic power is killed (6:6-7). This is fearful stuff; David is angry, and the ark stays in the house of Obed-edom (6:8-10). But he finds that the household of Obed-edom is blessed, and so that ark continues thereafter to make its journey before it (6:11-12). He dances in front of it—in nothing but a linen ephod (6:14). Michal, his wife and daughter of Saul, despises him for his unkingly and undignified behavior (6:16). But David knows that what matters is his celebration of God, and that the people will honor him for his unbridled celebration of God (6:21-22). Worship, exuberant worship, is something to which we are called, and while dignity is fine as far as it goes, the dignity and honor that we are looking for is God's, not ours. 
David has a final ambition at this stage in his career—to build God a temple, or a "house" (7:1-2). He asks Nathan the prophet his view on the matter, and Nathan gives him his blessing (7:3), but then Nathan hears directly from God about it (7:4-17). David is not to initiate building a "house" for God. That task will be performed by David's son (7:12-13). Instead, David will be given a "house," a lineage that will last forever (7:16). Clearly that promise was not fulfilled in Solomon, whose kingdom did not by any means last forever. So this Messianic promise stretches to the far horizon of the Christ and his Kingdom that does last forever and ever. David ends chapter 7 in a state of praise of God and worship of him (7:18-29). 
Such a great king, and such a great example. Obedience, not self-assertion. Worship of God, not idolization of himself. And blessing from God. Could it be that there is a greater king? Yes, this passage tells us it is so. And therefore, we worship the One who was born King of the Jews and is the King of kings and Lord of lords: Jesus the Christ. 
ABOUT THE AUTHOR
Josh Moody (Ph.D., University of Cambridge) is the senior pastor of College Church in Wheaton, IL., president and founder of God Centered Life Ministries, and author of several books including How the Bible Can Change Your Life and John 1-12 For You.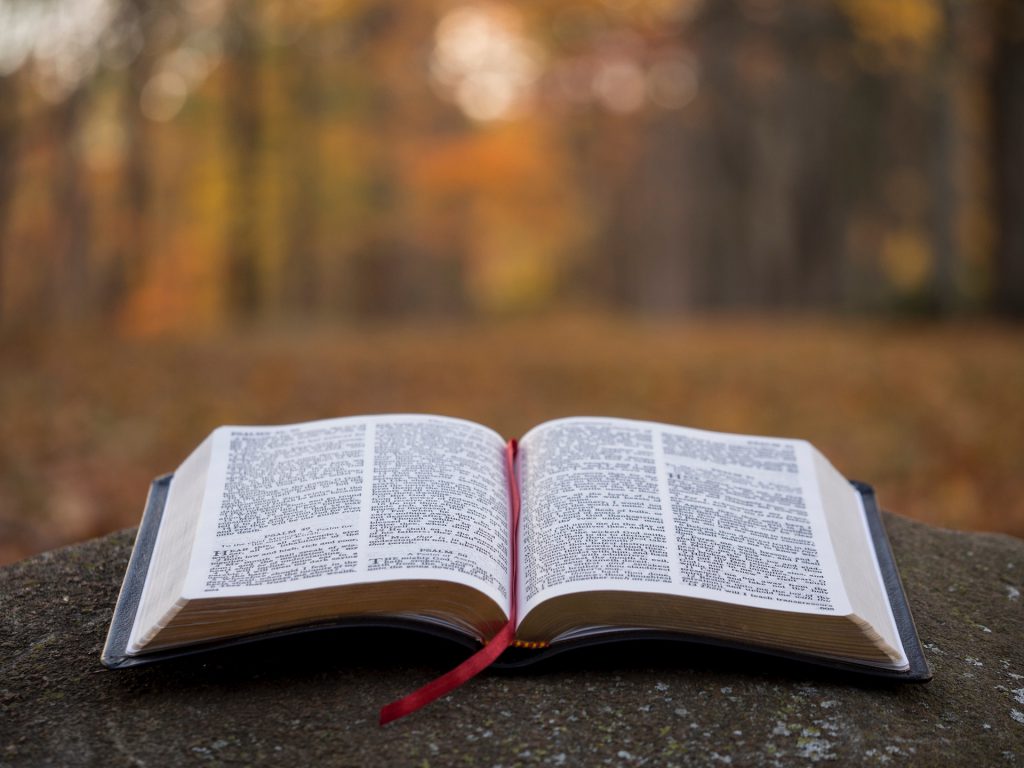 WANT MORE?

To receive God Centered Life devotionals directly in your inbox, as well as other resources, enter your email address in the form at the bottom of this page and click "subscribe."