2 Timothy 2:14-26: Dealing with False Teachers
Nehemiah 7, Proverbs 11:16-31, Luke 17:11-19, 2 Timothy 2:14-26
Paul is telling Timothy how to deal with the false teachers at Ephesus. So much depends on Timothy, and he is so young. Plus, Paul, his great mentor, is about to die. This whole letter bears the mark of the weight of a final commission from the apostle himself. In this section we are looking at today, Paul tells Timothy what to remind the people and presents Timothy with four more illustrations of how he is to act himself as he faces false teachers.
Verses 14-19 describe instructions that Paul gives Timothy and that Timothy is to give to the church. They are not to argue about words. False teaching thrives off the contrived controversy of mere word juggling. Don't get into petty squabbles about secondary, much less tertiary, issues. Don't argue about the color of the carpet. Don't argue about infant baptism and believer's baptism. Don't argue about the intricacies of tertiary opinions about church government. Such an approach is "godless chatter," and the teaching that it produces is gangrenous in its turgid and terrible spreading effect. In particular, in those days, the false teachers (like Hymenaeus and Philetus) were saying that the resurrection had already happened. No one knows exactly what beyond that was the nature of their false teaching. Perhaps they were claiming that all that God had promised in the life to come was already within their potential grasp. Perhaps they were revolting against the idea of a physical resurrection – such a strange idea to the Greek philosophy at the time. At any rate, what they were teaching was dangerous and wrong, and dangerous because wrong. It fed on controversy and theological bickering. Avoid all that.
What instead was Timothy to do? In the middle of this set of instructions comes Paul's first illustration or example (after the set of examples he gave in the previous section). This time it is of the worker. Timothy is to present himself as a workman, a skilled expert, approved by God, who does not need to be ashamed because of the quality of his work (2:15). What would make him this skilled workman? Correctly handling the word of truth. Those who teach the Bible must aim to not merely open the Bible, but to teach the Bible – and to teach the Bible correctly. Our goal is not entertainment; it is not novelty. It is accuracy and correct teaching.
Then comes Paul's next illustration, which is of a house – and which runs from verse 19 to the end of this chapter. And within this house are two illustrations, that of vessels and that of a servant. The house is, of course, the house of God. What Timothy needs to understand, in this his time of trial, is the nature of the foundation of this solid and firm house with its firm foundation. It has a seal, an inscription. On the one side is a testimony to God's sovereignty and faithfulness. This will give you comfort, Timothy. The Lord knows those who are his. But on the other side is a testimony to our responsibility. We must turn away from wickedness. This gives us courage. Both emphases are important: God's sovereignty and man's responsibility.
And in this house, this great house, there are vessels. Some made of silver and gold. Others made of wood and clay. The vessels are the teachers. And the true teachers are like silver and gold vessels containing God's Word. The master uses these vessels for his precious and special occasions. The other vessels are wooden and clay: they are used for kitchen and waste disposal. Timothy must cleanse himself from impure and immoral acts and attitudes so that God will use him. You want to be used by God? You want the Master of the house to use you for something great and special? The Master has only one condition, and that is that his vessels are clean. Purify yourself, and the Lord will use you.
And then, from verse 23 comes Paul's final illustration, this time of a servant. False teachers need to be corrected, but how are they to be corrected? With humility and gentleness, like a servant, a servant of God. This is because it is God who must grant the false teachers repentance, and so those who seek to correct them must do so as a pure vessel (containing God's Word) and a humble servant (pointing to God's Word) as we correctly (like a master craftsman) handle the Word of truth. For there is a spiritual battle, the devil is like a hunter looking to trap people, and we need God's power delivered through humble, clean vessels to release people from the devil's trap.
ABOUT THE AUTHOR
Josh Moody (Ph.D., University of Cambridge) is the senior pastor of College Church in Wheaton, IL., president and founder of God Centered Life Ministries, and author of several books including How the Bible Can Change Your Life and John 1-12 For You.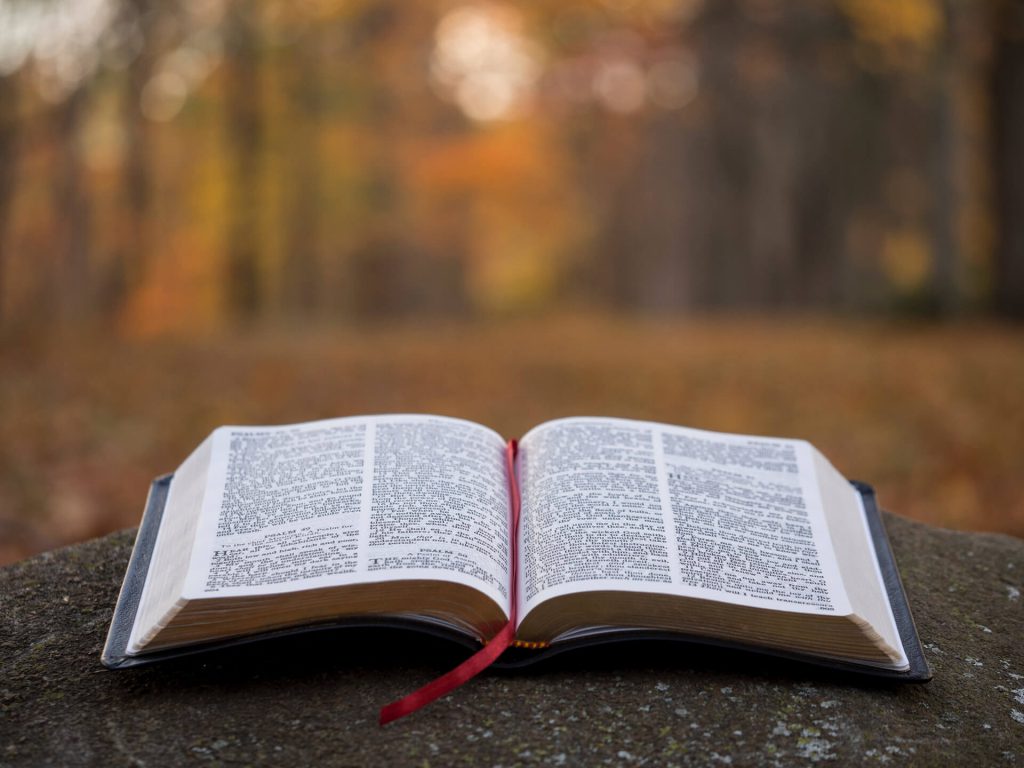 WANT MORE?

To receive God Centered Life devotionals directly in your inbox, as well as other resources, enter your email address in the form at the bottom of this page and click "subscribe."