2 Timothy 2:1-13: Faithful to Christ
Nehemiah 6, Proverbs 11:1-15, Luke 17:1-10, 2 Timothy 2:1-13
Paul is continuing to give Timothy instructions on how to deal with false teaching that had arisen in Ephesus. Paul is about to die, and the whole Christian movement was under pressure – and now Timothy must step up and take on the task of being faithful to his gospel calling. How was he to do it? In this section, Paul gives Timothy one core instruction, and then four models (the last being the preeminent) that will help us see how to follow that core instruction.
The core instruction is to train up other gospel teachers. This is how Paul puts it in verse 2: "the things you have heard me say in the presence of many witnesses entrust to reliable people who will also be qualified to teach others." So many gospel workers think mainly (if not only) about their own ministry, rather than about how they can train up other ministers. But we all – Bible study group leader, Sunday school teacher, and preacher alike – must be in the business of training up others to carry on where we cannot be. This way we multiply the impact of the gospel through the lips and lives of many other people in addition to our own speaking and living.
There follow after this four examples (the last of which is the preeminent example). The first example is that of a soldier. The second of an athlete. The third of a farmer. All of them require commitment, focus, discipline, hard work. Paul is calling Timothy to work hard, to aim for excellence. In the same way that an Olympic athlete aims to be in good shape physically, so Timothy must be in good shape spiritually. In the same way a farmer must get up early and simply work hard, so Timothy must work hard. In the same way a soldier must go to battle and not get distracted by civilian affairs, so Timothy must not be distracted by legitimate pleasures but keep himself on task as if he was in time of war – for spiritually he is in time of war.
The last of the four examples (and the most preeminent) is that of Jesus Christ. He says, verse 8: "Remember Jesus Christ." The most important role model for all Christians, and also for all ministers, is the life and teaching of Christ Jesus himself. But how often this is neglected! We need to remember that he suffered and rose again to give us courage to suffer for Christ, confident in our final victory.
To help Timothy with this focus on Christ, he teaches Timothy a "trustworthy saying." The saying is all about "him" (that is Christ), and it teaches us the rhythm and pattern of gospel faithfulness, as well as warning us against converse.
People have often wondered what the difference is between being faithless (which is forgivable, and in spite of which we are told Christ remains faithful to us) and disowning Christ (which we are told means Christ will disown us). One way to answer this is by comparing the denials of Peter with the betrayal of Judas. The key difference is that Judas never came back to Christ and asked for forgiveness; he never repented. Even if we (like Peter) are faithless to Jesus, we can go back to Christ and find forgiveness. And therefore the key way to not disown Christ is to ask Christ to forgive us. Perhaps you are conscious of some area of faithlessness in your life today. Would you ask Christ for forgiveness now?
And make sure you train up others – with the effort of a farmer, the expertise and discipline of an elite athlete, the single-mindedness of a soldier on duty, and most of all with the faithfulness to Christ even in the face of difficulties.
ABOUT THE AUTHOR
Josh Moody (Ph.D., University of Cambridge) is the senior pastor of College Church in Wheaton, IL., president and founder of God Centered Life Ministries, and author of several books including How the Bible Can Change Your Life and John 1-12 For You.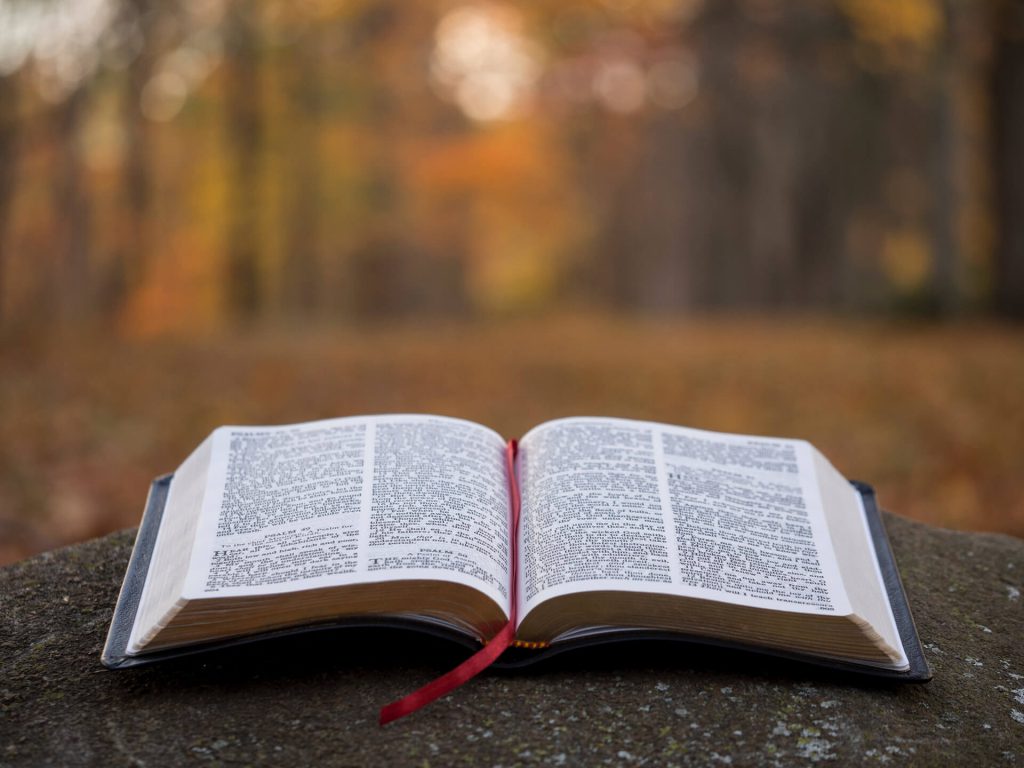 WANT MORE?

To receive God Centered Life devotionals directly in your inbox, as well as other resources, enter your email address in the form at the bottom of this page and click "subscribe."