2 Timothy 1: How to Counteract False Teachers
Nehemiah 4-5, Proverbs 10:17-32, Luke 16:19-31, 2 Timothy 1
In this second letter to Timothy, Paul is now facing his own death. He appears certain that this time he will not escape the lion's mouth, as he is probably in the midst of the intemperate purges of Emperor Nero against Christians and all other (what Nero falsely regarded as similarly) secret societies in his realm. This letter then has a preciousness as Paul's last will and testament.
But it is also written in the fires of conflict. In addition to the external pressure from Rome, the early Christian movement in the province of Asia (where Timothy was situated in its prominent city Ephesus) was facing widespread false teaching. And with Paul's passing, the responsibility for all this was going to be placed on the shoulders of one timid, young, and relatively inexperienced man: Timothy. As one historian put it, humanly speaking, Christianity was on the verge of annihilation. What would Paul say? What was the solution?
First of all, Timothy must face square on the challenge and brace himself for the suffering that was inevitable. Timothy was to join Paul in suffering for the cause of the gospel by the power of God (verse 8). Paul gives reason for this and assurance of the purpose and power of this suffering but the overall point is the same throughout the first section: Timothy must be willing to suffer as Paul was. It was J. Oswald Sanders who said that it is time we learnt again the truth that a great work for God can only be achieved at great cost. If we wish to see our family live for Christ, our neighborhoods and cities and countries turn to Christ, then all this will mean suffering. There will be times of joy and elevation, of course, as well. And not all times that we live through will be as pressurized as those facing Timothy. But the principle remains the same: a servant of God is a servant of the cross of Christ, not just in word, but in his own person too. And so Paul is urging Timothy (and us) to a life of unwavering commitment to the cause of the gospel, come what may.
But then second, Timothy must guard and teach the "good deposit" that Paul had entrusted to him. This "good deposit" is called by various names throughout this letter to Timothy: the faith, the teaching, the word. The good deposit is the message of the Scriptures as fulfilled in the life, death, and resurrection of Jesus the Christ. The good deposit is the gospel. And Timothy is to guard this message; he is to preach the gospel by teaching the Bible. He is to keep this message as the pattern of his teaching. He does not need to slavishly imitate Paul's style, but he must herald the once-for-all message of Christ crucified, and not wander from that good deposit even one inch. He must guard it, for there are false teachers who wish to corrupt it. He must teach it, for people will forget, will need reminding, persuading, instructing, and inspiring in order that Timothy and the church at Ephesus would hold on to the good deposit.
How is Timothy to do this? Paul will give other practical instructions about "how" as the letter progresses, but here he simply tells Timothy that he is to guard it with the help of the Holy Spirit. The truth is that real gospel preaching and true Bible teaching requires the power of the Spirit to be effectual. We must ask God to anoint our teaching, our evangelizing, our preaching, with the touch of the Spirit of Christ himself.
And then finally, and in a way that seems most incorrect to us in our politically correct age, Paul tells Timothy specifically whom to watch out for and whom he can trust. Phygelus and Hermogenes are to be avoided, marginalized, and not to be trusted. Onesiphorus, on the other hand, has proven himself to be a real gospel man; you can trust him, Timothy. Christian leaders need to be innocent as doves but as canny as serpents (as Jesus put it), and Timothy must avoid Phygelus and Hermogenes and put his trust in the likes of Onesiphorus. In this letter, no doubt intended to be read in public before the church (see 2 Timothy 4:22, "grace be with you all"), Paul names names and calls out the heretic and the faithful alike. There is a time to point out the false teachers, and there is also a time to commend the faithful.
ABOUT THE AUTHOR
Josh Moody (Ph.D., University of Cambridge) is the senior pastor of College Church in Wheaton, IL., president and founder of God Centered Life Ministries, and author of several books including How the Bible Can Change Your Life and John 1-12 For You.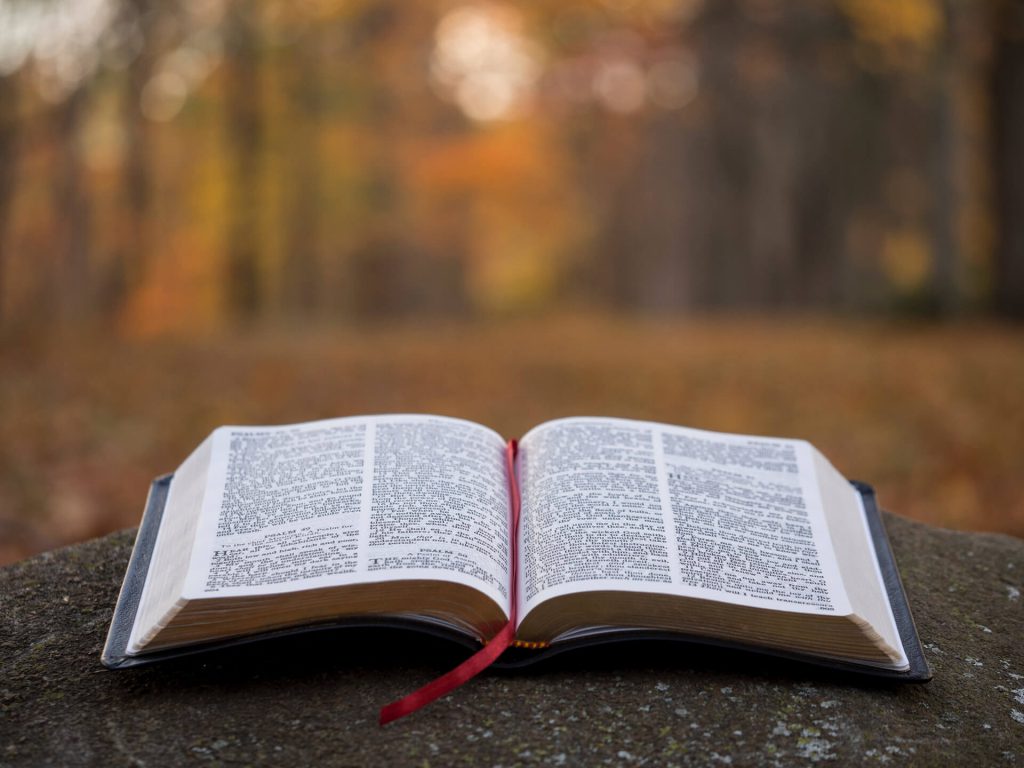 WANT MORE?

To receive God Centered Life devotionals directly in your inbox, as well as other resources, enter your email address in the form at the bottom of this page and click "subscribe."