3 John 1-14: The Power of Example
Daniel 5-6, Job 20, John 13:1-11, 3 John 1-14
One of the best ways to grow in Christlikeness is to find models of Christlikeness in godly Christians around you and imitate their walk with Christ. At the same time, there are others around whom you want to avoid imitating. In this letter, John (called "the elder" out of respect for his person and station) is writing to Gaius (about whom we know little, though he just perhaps is the same Gaius as in Romans 16:23) to encourage him in his walk to keep loving the truth. John does this by first praising what Gaius is doing to encourage him to do more, then pointing out to him an example to avoid, and then showing him another example to emulate.
First, John praises Gaius for what he is doing to encourage him to do more. If you want someone to keep on doing what they are doing, it is important to point out what is going well. Some of us criticize too readily. Others of us are silent when someone does something well. John here shows how to encourage. He is specific that he has "great joy" that Gaius is walking in the truth. This means that Gaius is maintaining his Christian faith and his commitment to follow Christ in his lifestyle. He does not merely know the truth theoretically; he walks in the truth practically. He also tells Gaius and encourages him that he is doing well by being faithful in the way he looks after the "strangers" in the church and loves them. Church is not just for the insider. And Gaius is loving those who are new to the church, new to the faith, not from the same ethnicity or the same background as he is, and he welcomes them. And John encourages Gaius to do more of it: "We ought therefore to show hospitality to such people so that we may work together for the truth." It is important to love the stranger and to support and reach out to those who are otherwise alienated but accepted in Christ.
Second, John points out an example to avoid. Diotrephes, who loves to be first, does not welcome us, John says. Bitterness, jealousy, rivalry, can enter even into the church. This Diotrephes is someone now jealous of John and he is spreading gossip about him in order to marginalize his influence. He will not even welcome other believers. What is more, he throws out of the church those who try to reach out to newcomers and include them in Christ and in the church. Sad to say that in this world, even churches will have a "Diotrephes" among them every now and then. How to deal with such a situation? John says he "will call attention to what he is doing." Deeds of darkness hate the light. John will bring it all out into the light.
Third, John points out an example to emulate. If Diotrephes' example is to be avoided, Demetrius' example is to be emulated! "Dear friend, do not imitate what is evil but what is good." Demetrius was well spoken of by everyone in the church; it was evident he was a godly man and living the right kind of way and believing and walking in the truth. This was the sort of lifestyle that Gaius was to copy. What sort of Demetrius is there around you that you could emulate? Find a godly role model!
ABOUT THE AUTHOR
Josh Moody (Ph.D., University of Cambridge) is the senior pastor of College Church in Wheaton, IL., president and founder of God Centered Life Ministries, and author of several books including How the Bible Can Change Your Life and John 1-12 For You.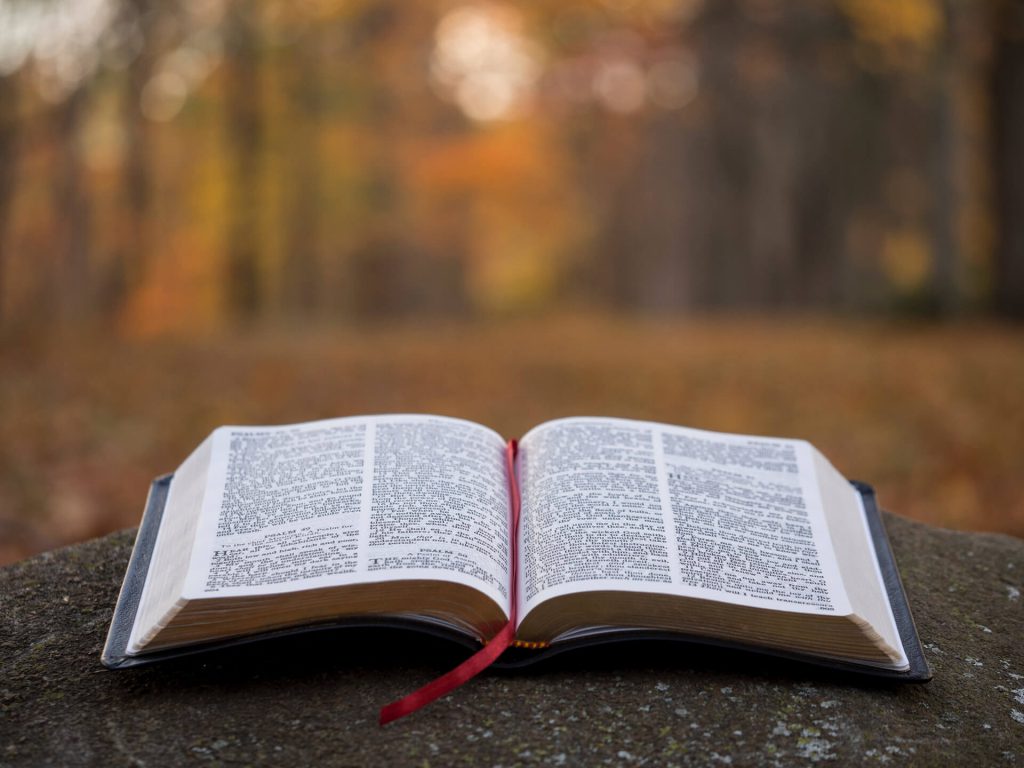 WANT MORE?

To receive God Centered Life devotionals directly in your inbox, as well as other resources, enter your email address in the form at the bottom of this page and click "subscribe."