Ezra 1-2: God's Purposes Cannot Be Thwarted 
Ezra 1-2,  Proverbs 1,  Luke 13:1-9,  1 Timothy 1:1-11
As prophesied by Jeremiah, according to God's Word, the people return from exile. God uses Cyrus, whom Isaiah calls God's "shepherd." Though he does not "know God," he will still be used by God to glorify God. The rest of these two chapters unfold as they tell the story of this wave of God's people returning from exile and set up the context for the story of Ezra.
Consider, then, the remarkable sovereignty of God. Cyrus is used by God to accomplish his purposes even though he does not have a personal relationship with God, or know God himself at all. Do we think that God's power is limited by the spiritual commitment of our political overmasters? Certainly, democracy and the freedom to vote put us in a different position—one of greater responsibility—than that exiled people under the rule of a pagan dictator. But we are not to think that God cannot use the Cyruses of this world for God's purposes still to be accomplished.
Consider, also, the remarkable faithfulness of God. God's promises, which must have seemed so unlikely to the recipients of those promises, are faithfully accomplished. When it seems most unlikely that God will build his kingdom, or his church, or that the gospel will flourish, or that goodness and mercy will follow us all the days of our lives, or that we will dwell in the house of the Lord forever, when these promises seem most unlikely, then let us lean on those promises with confidence! If the results were so predictable, promises and faith would be unnecessary, for then we would be walking by sight. But in this world we walk by faith, and therefore God's promises are given to us, and those promises are reliable.
Consider, finally, the prophet. Jeremiah, sometimes called the weeping prophet, was given the task of preaching a message hard to hear, and yet he preached it. Consider the importance of sticking to the truth, even when those around us do not like it or want to hear it. That gives us no excuse to be angular, difficult, or lacking in graciousness. But it also gives us confidence to stick to the truth of the Bible even when people around us would rather hear other ideas, different from Christ being the way, the truth, and the life.
God's sovereignty, God's faithfulness, and the truth of God's Word. Take these to heart, inwardly digest, think, meditate, ruminate, and apply. Do you think that God is in charge of this circumstance in your life? He is! Do you think that God will be faithful through this situation in your life? He will be! Do you think that the Bible is true when it speaks in this way about the issues of our day? It is! God's power is not always exercised as we would expect—even through a Cyrus—but his way and his purposes cannot be thwarted. 
ABOUT THE AUTHOR
Josh Moody (Ph.D., University of Cambridge) is the senior pastor of College Church in Wheaton, IL., president and founder of God Centered Life Ministries, and author of several books including How the Bible Can Change Your Life and John 1-12 For You.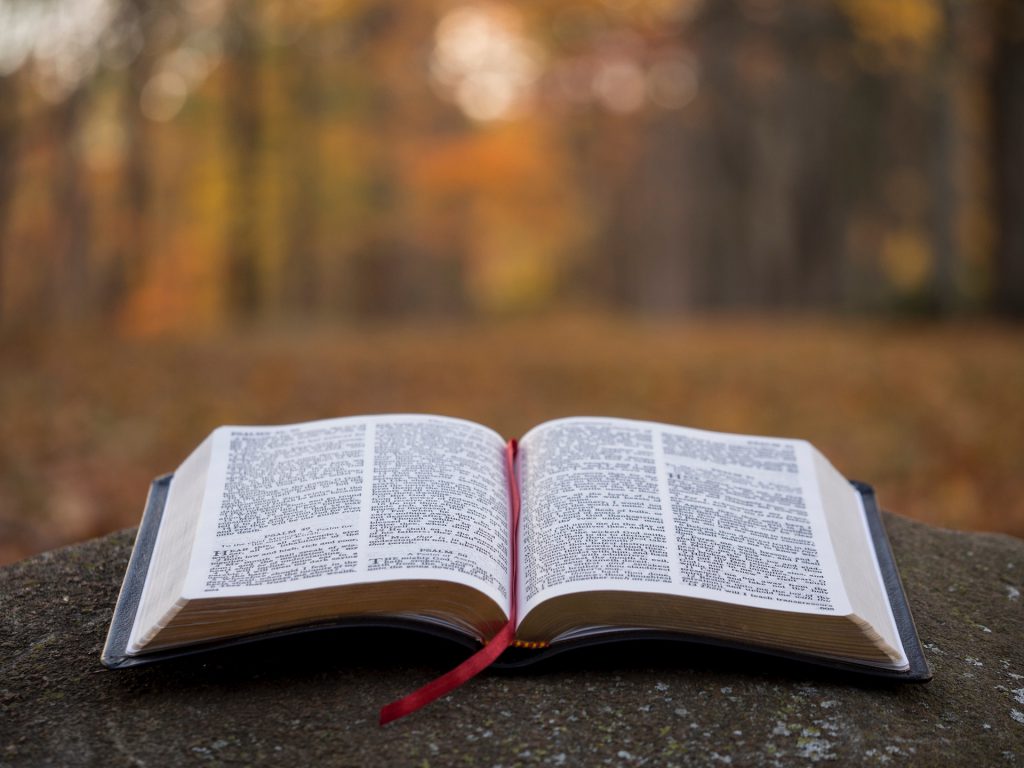 WANT MORE?

To receive God Centered Life devotionals directly in your inbox, as well as other resources, enter your email address in the form at the bottom of this page and click "subscribe."