Genesis 12-14: Blessed for the Purpose of Blessing
Genesis 12-14; Psalm 5; Matthew 3:1-12; Acts 3 
God "had said to Abram" (12:1), and so "Abram went" (12:4). Abram's obedience to God's call sets in motion a whole stream of events whose promise is fulfilled in Christ and the gospel going to all nations. The first few verses of Genesis 12 are in many ways the most important verses in the Bible. Study them hard. Think about them. Most particularly, notice even then the universal, worldwide nature of God's intended blessing to all nations through the blessing of Abram. 
Abram worships God, he builds an altar to God (12:7), he is a man who trusts God's word and goes though he does not know where or how the promise will be fulfilled. His faith is extraordinary. 
But Abram is not perfect. His ruse to protect his wife, and more to the point himself, against attack in Egypt (12:10-13) was at best a half truth, and at worst a downright lie that got Pharaoh, his household, and almost himself in deep trouble (12:17-20). It would not be the first time that Abram showed himself not only a man of faith, but also a man who made mistakes. Consistently throughout the Bible, the great heroes are heroes of faith—they are not presented as perfect but are shown (as Oliver Cromwell said) "warts and all." 
Abram is then wise towards Lot and allows him to choose the land he wishes, to avoid any quarrelling (13:8-9). Lot's choice, apparently sensible because he picks the best land (13:10-11), was actually near the worst kinds of people (13:12-13) and would lead to near disaster for himself and real disaster for his wife. Abram stayed on Canaan's side (13:12), faithful once again after the episode where he had made mistakes. 
Eventually, Abram has to rescue Lot (14:1-17), and having done so, one of the most mysterious moments in the Bible occurs (14:18-24). Melchizedek, who is "priest of God Most High," blesses Abram (14:19). As the book of Hebrews teaches us (Hebrews 7), Jesus is the great high priest, in the order of Melchizedek, Melchizedek blessing Abram, the greater blessing the lesser—Melchizedek, "without father or mother, without genealogy, without beginning of days or end of life, resembling the Son of God, he remains a priest forever" (Hebrews 7:3). Lest any think this is mere New Testament wishful thinking that Melchizedek represents the priestly ministry of Jesus, Hebrews then quotes from Psalm 110 that has a similarly evocative mention of this ancient priest-king of Salem. How different Abram's response to the king of Sodom! Abram gives Melchizedek a tenth of everything (14:20), but from the king of Sodom he will accept nothing (14:21-24). 
To resist Sodom, to receive the blessing of the priest-king Melchizedek, to be faithful to go when God says go, to be wise to avoid a quarrel with Lot, to rescue Lot, these are all marks of a man of deep faith (if, as the story in Egypt shows, far from perfect moral character). God has chosen a man and blessed him, in order that the redemptive blessing that he promised to Eve in Genesis 3 would now begin to take shape. 
ABOUT THE AUTHOR
Josh Moody (Ph.D., University of Cambridge) is the senior pastor of College Church in Wheaton, IL., president and founder of God Centered Life Ministries, and author of several books including How the Bible Can Change Your Life and John 1-12 For You.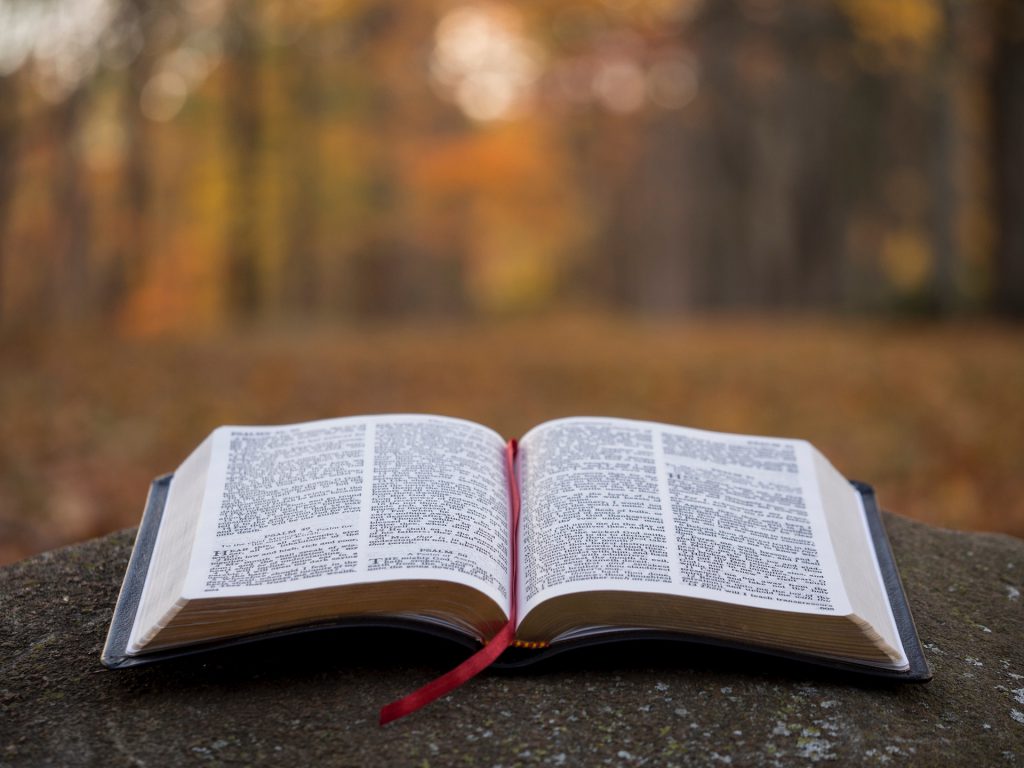 WANT MORE?

To receive God Centered Life devotionals directly in your inbox, as well as other resources, enter your email address in the form at the bottom of this page and click "subscribe."