Genesis 15-17; Psalm 6; Matthew 3:13-17; Acts 4:1-22 
If the beginning of Genesis 12 was significant for understanding the basic structure and message of the Bible, these chapters are every bit as much so again. First, we come across God teaching Abram about his covenant (15:1-21). It is thought that "covenant" in the ancient world had at its heart the idea of "cutting a covenant." And indeed, God gives Abram a covenant, a kind of deal, but a deal which rests all upon God's faithfulness. Two parts of animals (15:10), through which God himself passes (his presence symbolized by fire, 15:17), meaning that he himself, his life and death, is at stake with keeping that covenant. This was not fulfilled until God in Christ took the cost of bearing the broken covenant on himself in his pierced hands and feet on the cross. 
Abram is struggling to believe the truth of God's promise and so decides to give God a little helping hand, at the urging of his wife, by means of a concubine (16:1-3). Once again we are shown that the "righteousness" of these Old Testament saints was not their own, but a gifted, covenantal righteousness, dependent on the grace of God! Inevitably, jealousy springs up (16:4-6), Hagar flees from the wrath of the jilted wife (as Sarah perhaps thought herself to be), and it takes divine intervention to put right the wrong that is being done (16:7-16). 
Now comes the covenant of circumcision (17:1-14) with Abram (now called "Abraham" for he will be the father of many nations, 17:4-6—how ironic it must have felt to Abram, meaning "exalted father," to be called by these names that suggested progeny when he was childless!) As Paul argues in Romans 4, this circumcision was a sign of the covenant, not a cause of the covenantal blessings. Abraham had already believed God, and righteousness had already been credited to him (15:6). I once studied Genesis 15:6 with a rabbi. The credit of God's righteousness is there in the text, and it speaks of a hope only fulfilled much later in Christ and his righteous death and sacrifice on our behalf. 
Now Abraham, painfully, faithfully, is circumcised. Why circumcision? Circumcision is an ethnic sign, on the male member, intended to teach Abraham and his successors that they were a separate people and that God's blessing was coming through them. They knew, or should have known, that this blessing was never meant to remain ethnic, but to go to all nations, as God had promised. But in the Old Testament, not now in the New Testament, circumcision set God's people apart as a special people specially called by God and blessed by him. 
All of grace—faith first, then the gift of righteousness in Genesis 15, followed by the sign of circumcision in Genesis 17 to remind and clarify that God had called Abraham. The promise is to Abraham and his seed (in the singular as Paul argues in Galatians 3:16), first to Isaac (Genesis 21:1-7 again confirms the gracious name depicting the laughter of both Abraham and Sarah at the extraordinarily unlikely birth of a child at their advanced age, Gen. 17:17; 18:12), and then through him to the Son of Abraham, the Son of David, the Messiah—the "serpent crusher" (Genesis 3:15). 
From this one man, and woman, came the Messiah, and through him blessing to all nations. All by faith. 
ABOUT THE AUTHOR
Josh Moody (Ph.D., University of Cambridge) is the senior pastor of College Church in Wheaton, IL., president and founder of God Centered Life Ministries, and author of several books including How the Bible Can Change Your Life and John 1-12 For You.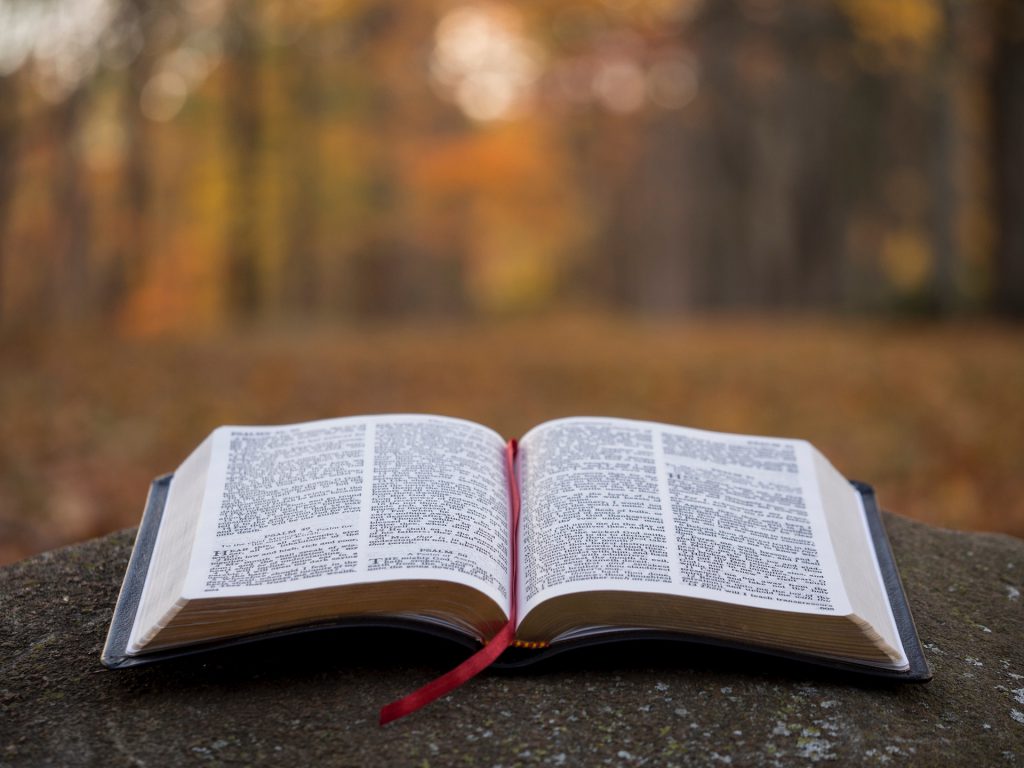 WANT MORE?

To receive God Centered Life devotionals directly in your inbox, as well as other resources, enter your email address in the form at the bottom of this page and click "subscribe."